Time spent on data entry and admin is time not spent with customers or fee earning. Integrations are your key to automating repetitive tasks so you can focus on what you do best.
Unlocking Seamless Integrations
Survey Booker has a whole range of integrations to help you automate repetitive tasks throughout each job. This frees you up to focus on customers and fee earning. Whether you're aiming to increase sales through lead integrations, generate comprehensive reports, streamline payment processes, enhance communication with email, SMS and call integrations or manage accounting tasks effortlessly, Survey Booker has got you covered. 
Scroll down to learn more about how you can automate your workflows.
Lead Generation Integrations: Acquire Customers Effortlessly
Convert leads more easily with Survey Booker's seamless lead generation integrations. Connect with new prospects, generate leads, and automate email communication for effective nurturing and conversion. 
Use our pre-built lead generation site feeds
Connect other lead sources via our API
Add a branded quote form to your website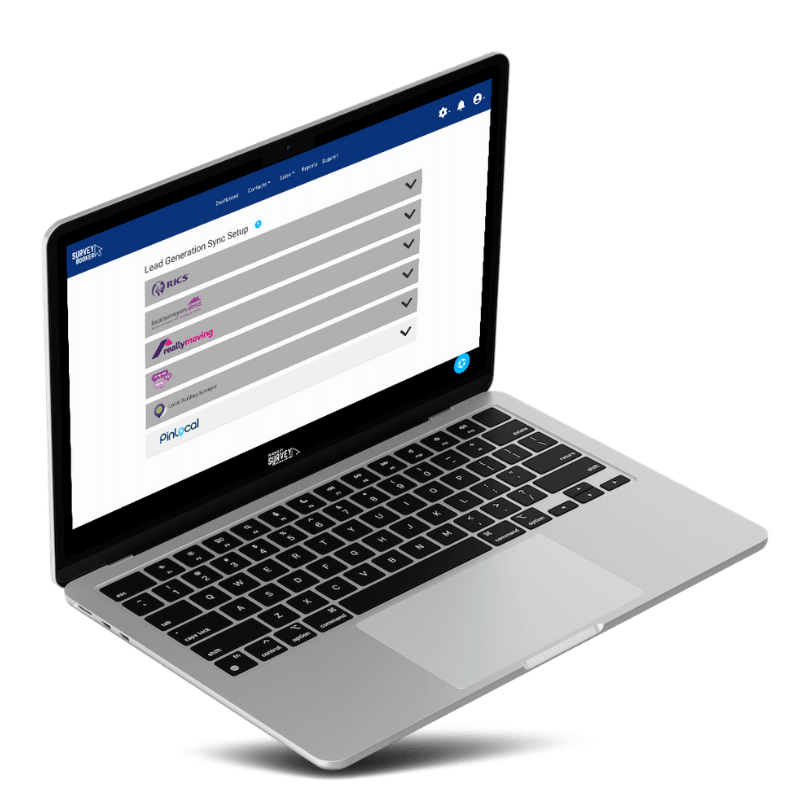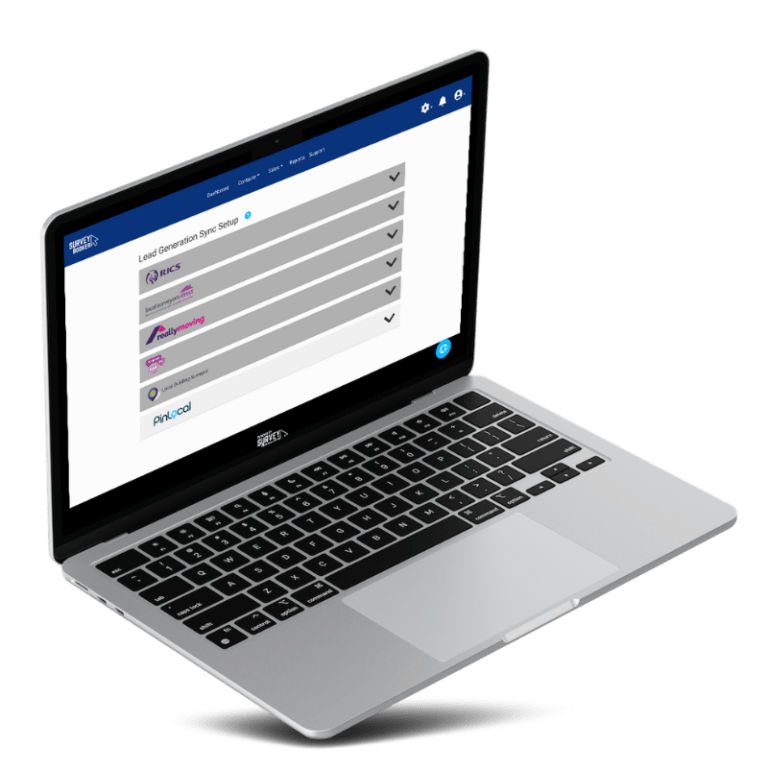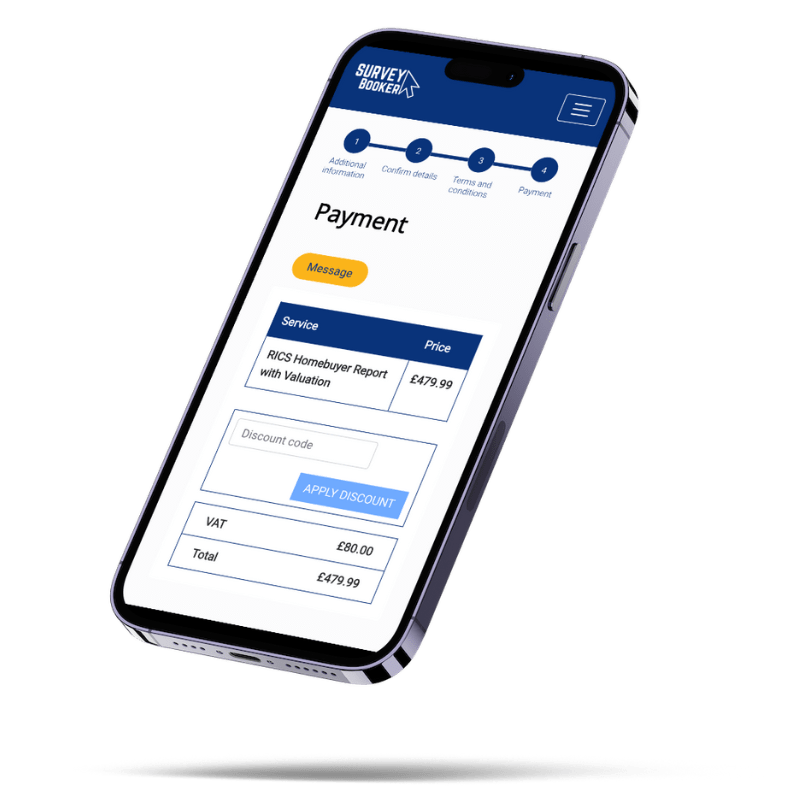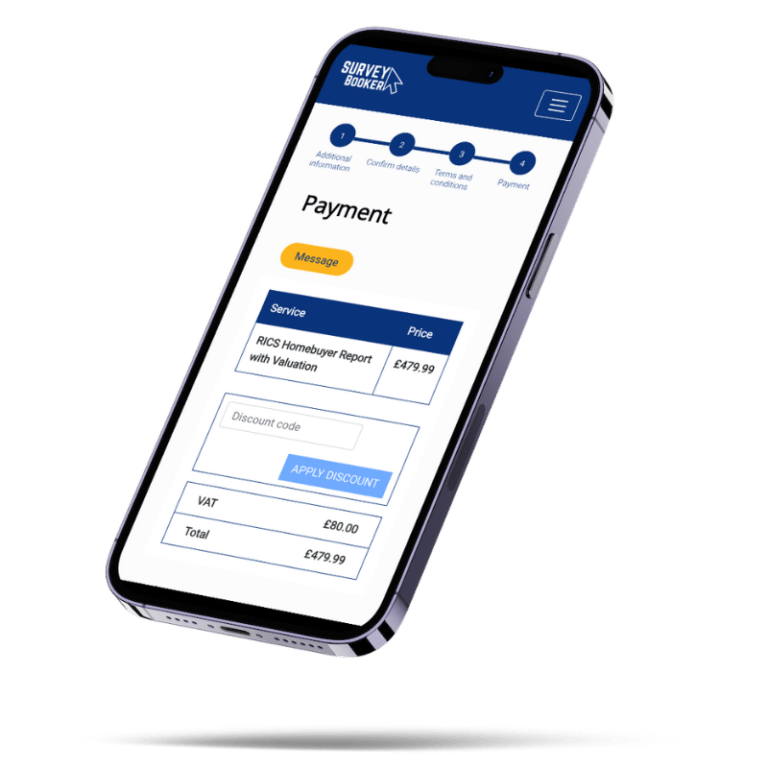 Streamline your terms and payment process with automation​​
With just a click, you can send out pre-filled terms to your customers to e-sign, saving time and reducing errors. Once signed, they're uploaded to your job record and you can offer convenient payment options from bank transfers to online payment gateways for quick and hassle-free transactions. 
Slick Report Writing Software Integrations
Simplify your report writing process with Survey Booker's super slick report-writing integrations! You can either use our pre-built integrations or connect any software using our report-writing API. On booking jobs, you can automatically set up reports for each surveyor ready to write on the correct template with booking data populated. Once ready, submit reports to your Survey Booker and out to your customer from within your report-writing app. Experience enhanced efficiency, data flows and convenience like never before.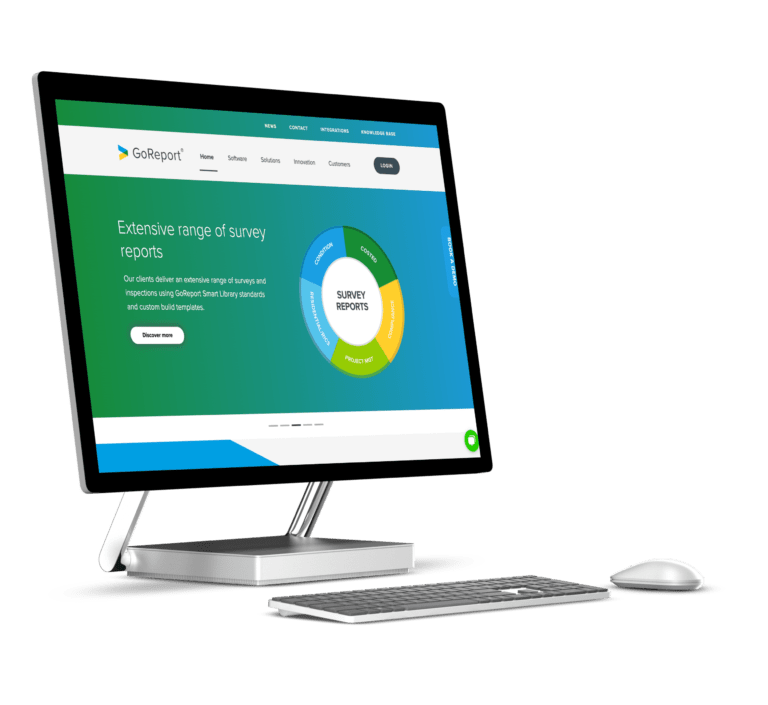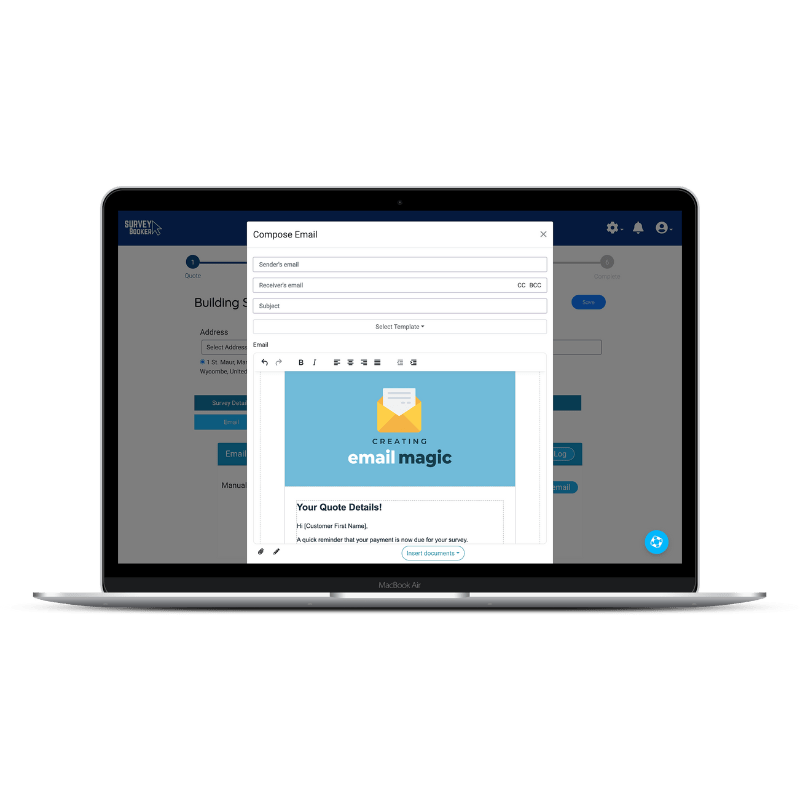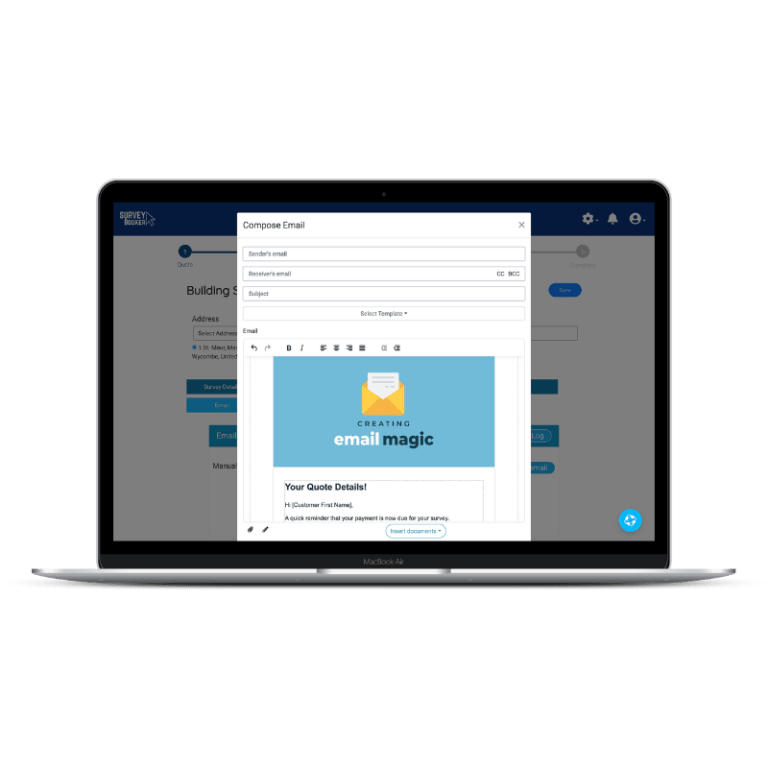 Enhance Communications: Email, SMS, and Calls.
Gain complete visibility into your customer communications. Automatically log emails and SMS messages sent and received from any email provider, ensuring accurate record-keeping. Initiate calls from your job page with a single click and identify the caller on incoming calls to enhance that personal touch. After each call, the system will automatically log all details, aiding with seamless record management. Spend more time connecting with customers and less time on logging interactions.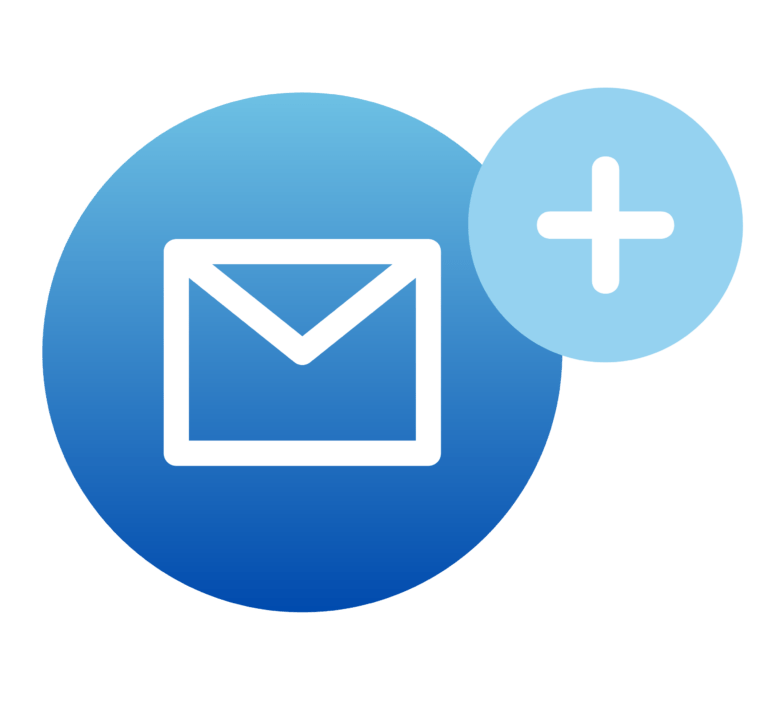 Connect to any email provider and effortlessly send automated and manual emails to customers. Survey Booker conveniently logs all email replies to job records, providing valuable support for customer management and audit compliance. Access your entire communication history anytime, anywhere.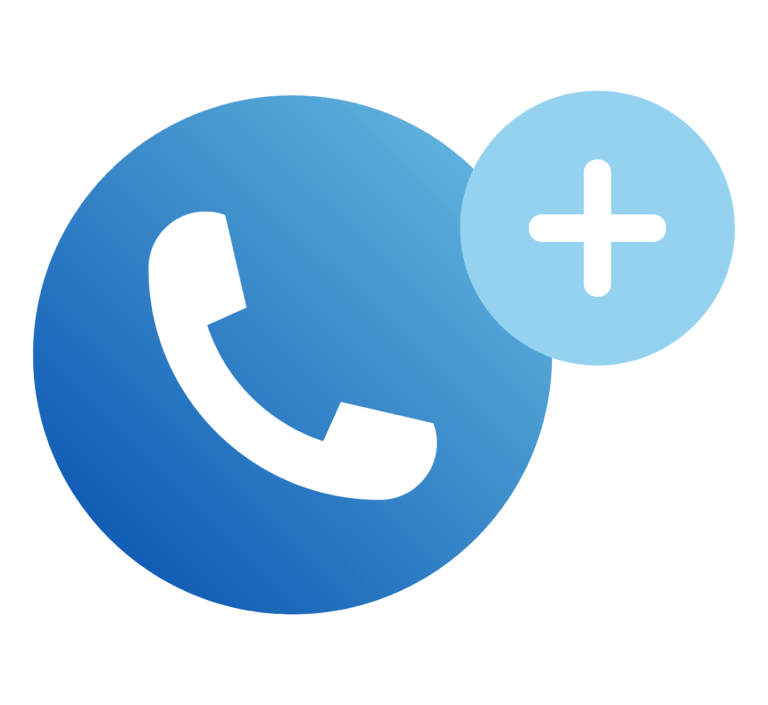 Survey Booker offers a direct computer telephony integration (CTI) in conjunction with Mondago who power various telephony platforms. Contact us to find out if your VoIP provider is powered by them. Alternatively, our API allows you to connect your own VoIP provider. Initiate calls with a click and look up who's calling on inbound calls. Easily log call notes helping to build the full picture of contacts made. Take control of your interactions like never before.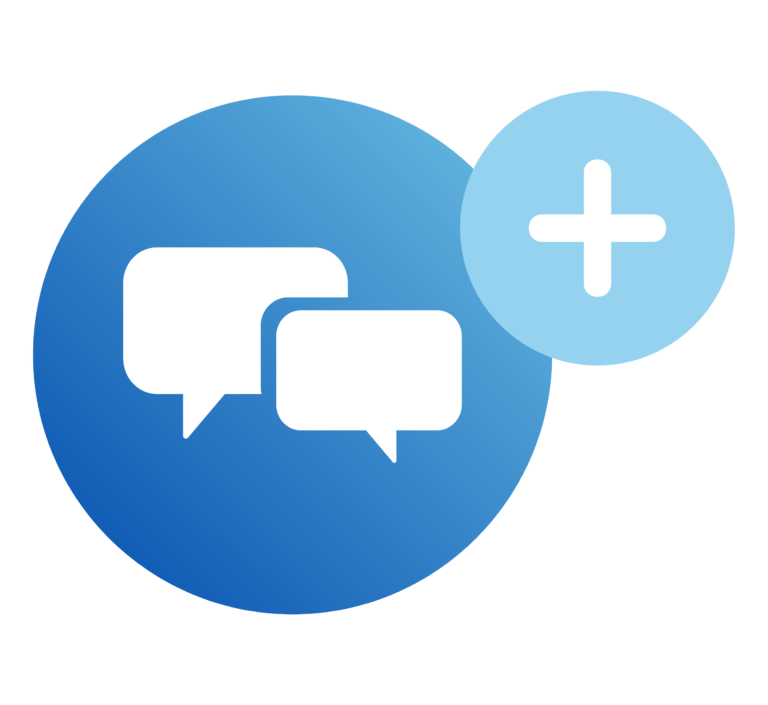 Introducing SMS via SMSGlobal. Enhance customer engagement by sending SMS and email messages. Research suggests that SMS has an incredible 96% open rate, making it an outstanding way to captivate customers and stand out from the crowd. Simply add credits, edit your templates and you're ready to go!
Effortless Accounting Integrations with Survey Booker's Zapier Connection
Survey Booker's robust integration with Zapier guarantees smooth synchronisation for payment management, invoice linking, payment notifications, automatic account updates, and a host of other features.
Seamlessly connect to leading accounting software such as QuickBooks, Xero and many more. Survey Booker's Zapier connection empowers you to effortlessly handle your finances with precision and organisation. Embrace the ease of automation, minimise errors and optimise your financial operations for maximum efficiency and effectiveness.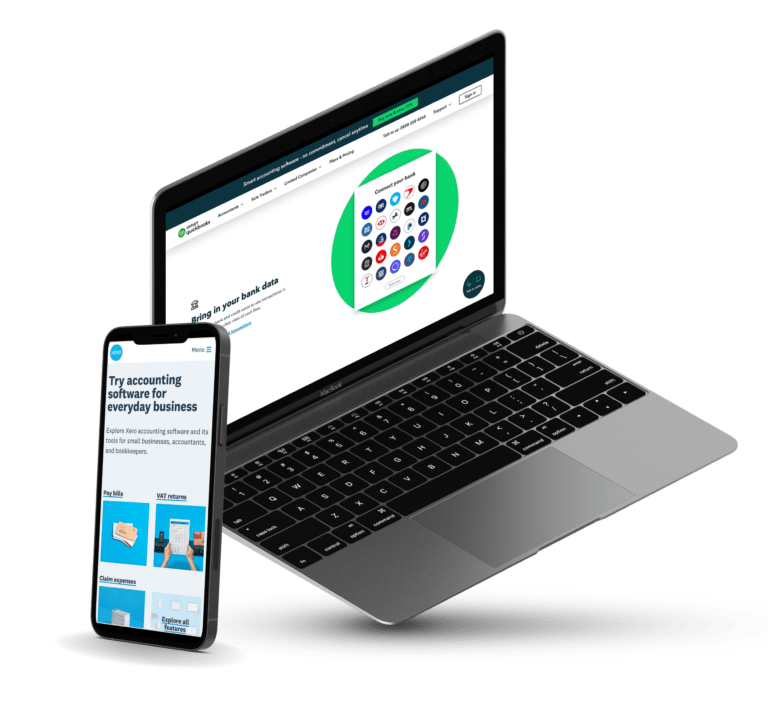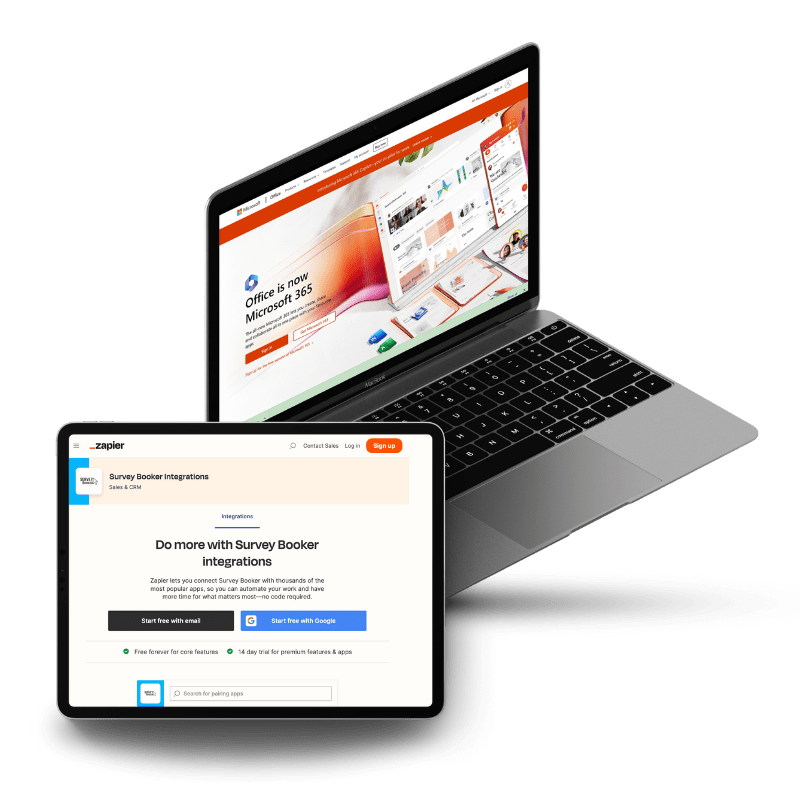 Unlock a plethora of business-enhancing integrations
Discover the wide range of supplementary integrations offered by Survey Booker, allowing you to effortlessly link diverse tools and services. These encompass integrations for accounting, calendars, analytics, and an array of other functionalities.