Survey Booker for Medium to Enterprise Businesses
Unlock your business potential with Survey Booker for medium to enterprise businesses. Automate, integrate, streamline, and grow with our comprehensive survey management facilities. 
We help large businesses connect the dots
Whether you're a growing medium or well established enterprise business aiming to expand or streamline, Survey Booker provides a wide range of tools to help you connect your systems, teams, customers and other stakeholders. The challenge with scale is keeping customer experiences consistent, teams collaborating efficiently, ensuring compliance is in place and ensuring your systems are integrated. 
Survey Booker offers comprehensive sales and survey management facilities that allow you to work smarter as a team, not harder. Keep exploring to discover more about what we have to offer.
Consistent customer experience
Ensure every customer gets the same great experience with workflows, customer portals and more. Customers never miss a beat.
Effortless compliance management
Compliance throughout the job process is key to managing customers and being audit ready. Log everything you need without lifting a finger.
Make informed decisions
Manage your team more effectively with real-time reporting designed to help you manage conversion rates, response times and more. 
Fully connected systems
Optimise your processes by integrating your key systems from email to report writing and VoIP systems to analytics.
Features to help big
businesses shine
Survey Booker offers a range of features and integrations to help you scale, maintain quality and provide consistency.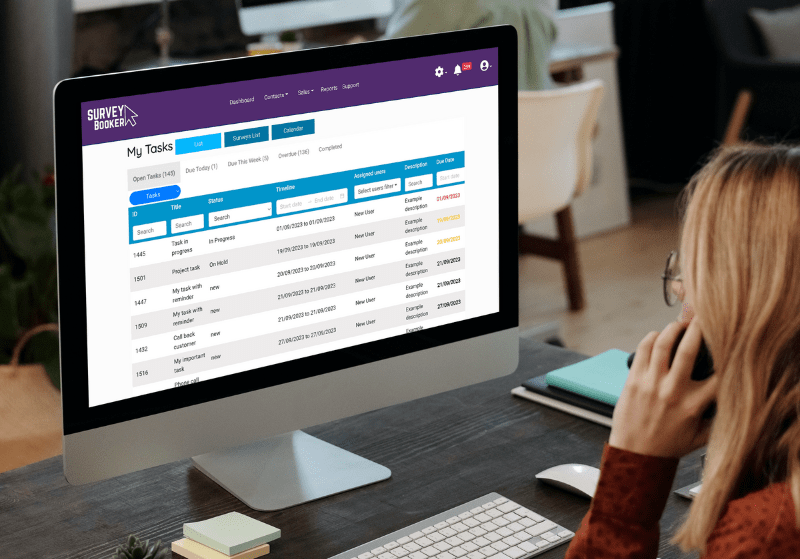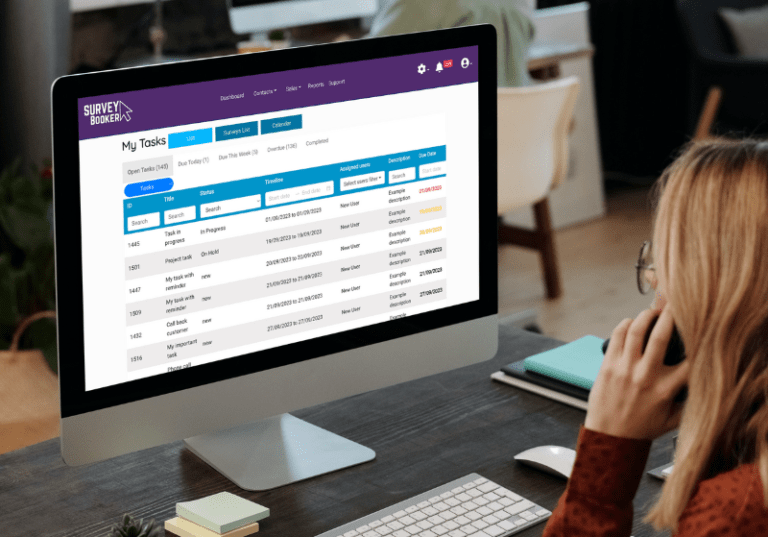 automated
Admin
Eliminate manual data entry across your teams so they can focus on adding value instead of basic admin.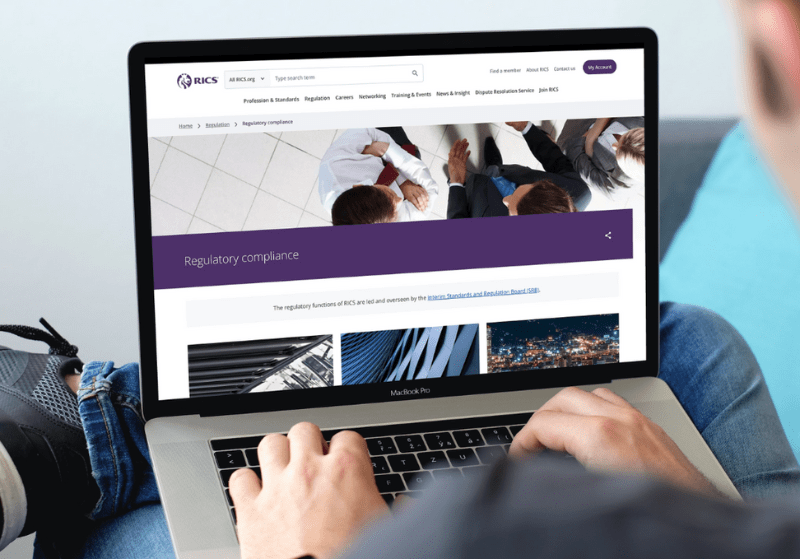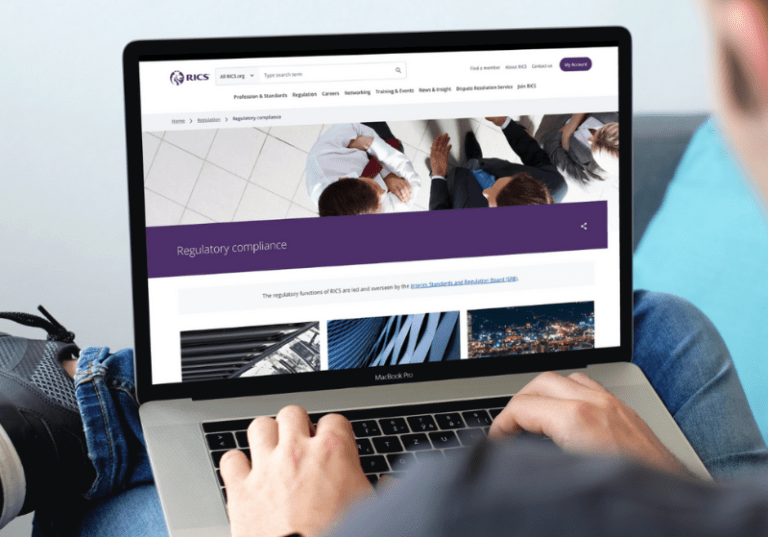 Quick
Compliance
Automatically log all the data you need from emails to calls and terms to reports making audits a breeze.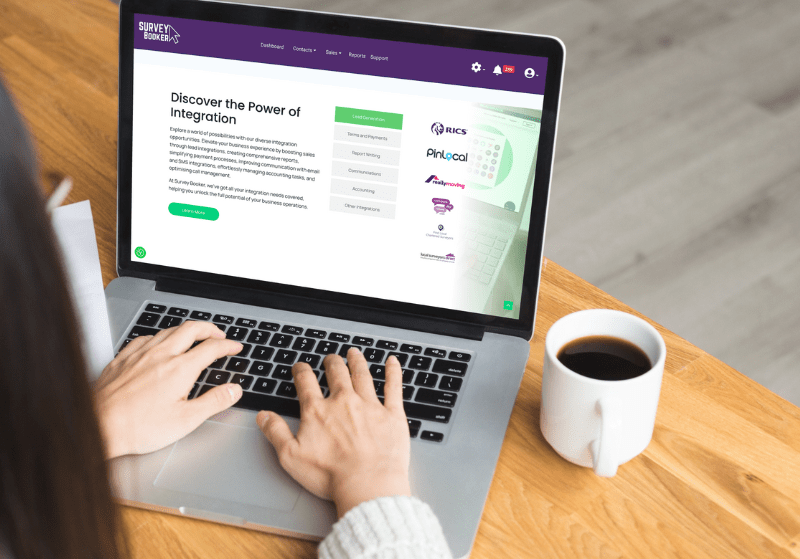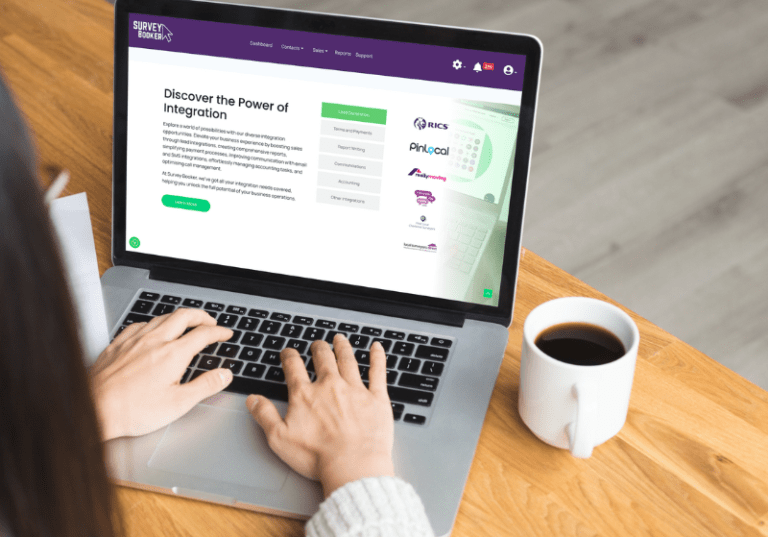 Intuitive
Integrations
Connect your systems using our plethora of pre-built integrations or make use of our API's.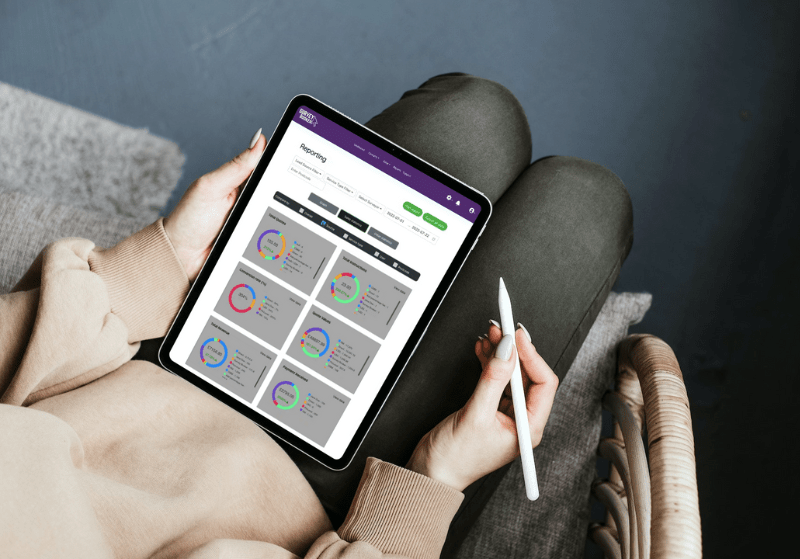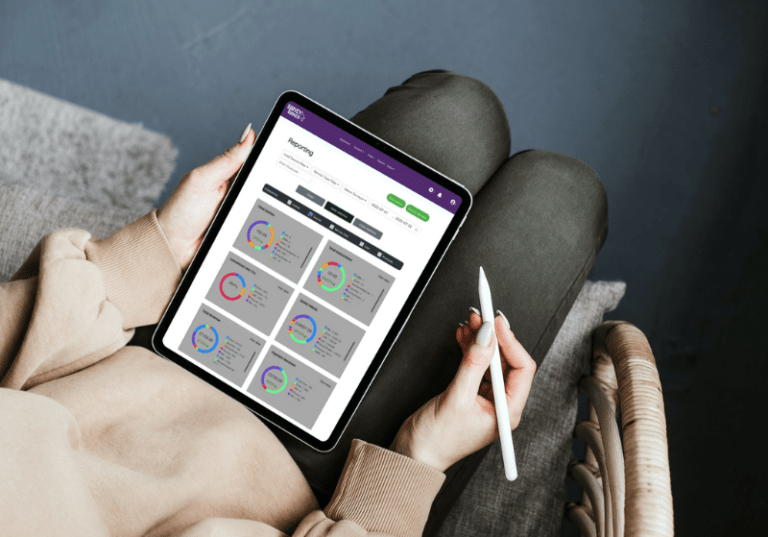 Rapid
Reporting
Use our real-time reporting dashboard to generate reports or manage insights elsewhere.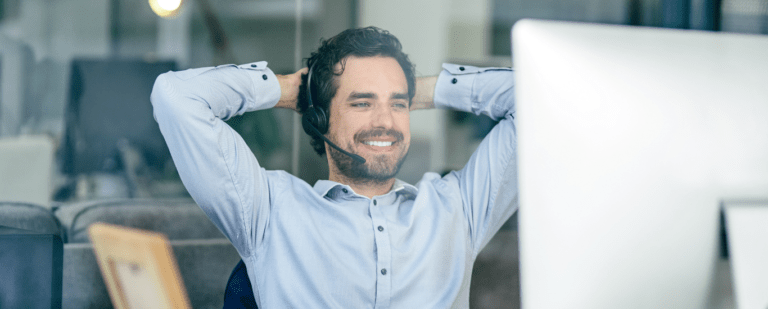 "With more time available for our team we are now able to work on more leads and have also increased our conversion rate. We can offer a personal touch and have increased sales significantly."
"Survey Booker has become an integral part of our online offering and has helped pave the way for the lead generation activities we undertake today."
"The automation which exists within Survey Booker encourages you to maintain connection with your clients throughout the whole process from quote through survey through to completion and distribution of survey and leads you into the kind of five star reviews which we enjoy across this business."
Simple Solutions. Simple Scaling.
Survey Booker is designed to help you and your teams operate efficiently and effectively so you can focus your time on customers and growing your business instead of data entry and admin. We'll help you manage compliance and consistency for every job so you can run your business with confidence. 
Survey and Valuation workflow
Our survey and valuation workflows help you to provide a consistent experience for every customer and allow your team to focus on adding value instead of admin and compliance. No matter how busy your team are every customer receives a consistent experience and is kept in the loop throughout each job. With a whole host of integrations, customer requests and information move effortlessly between your different systems without lifting a finger.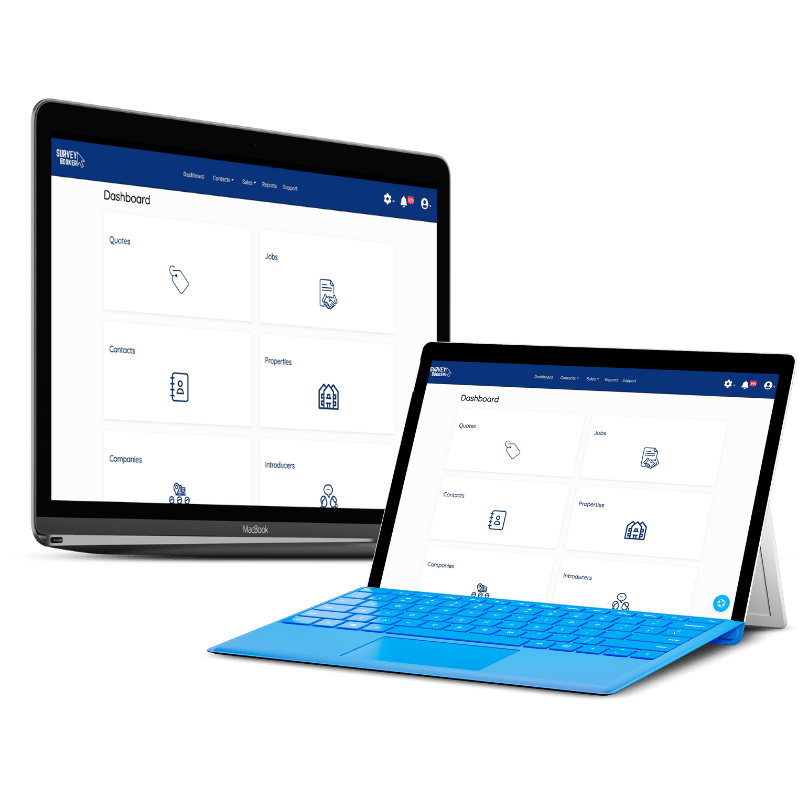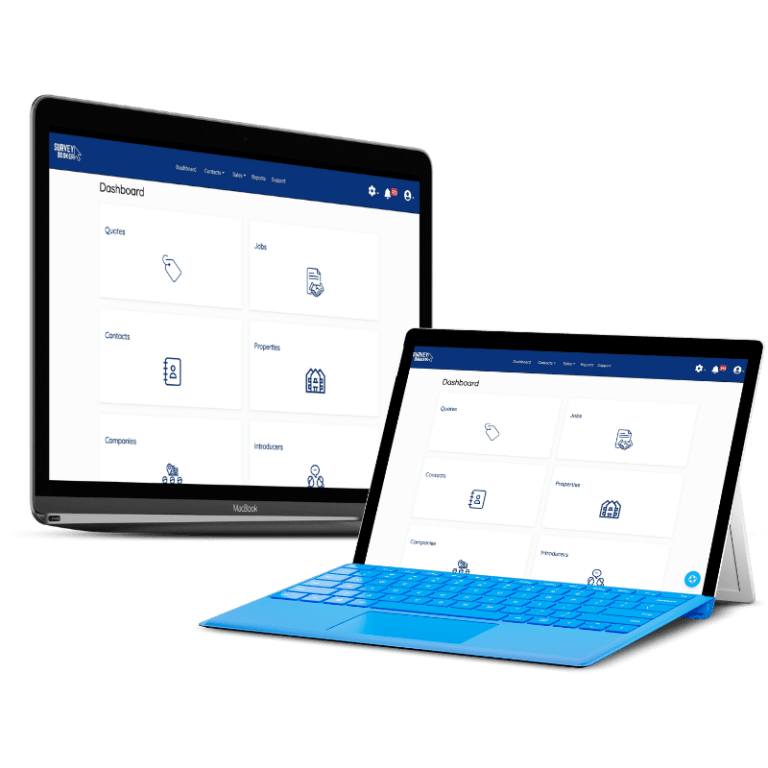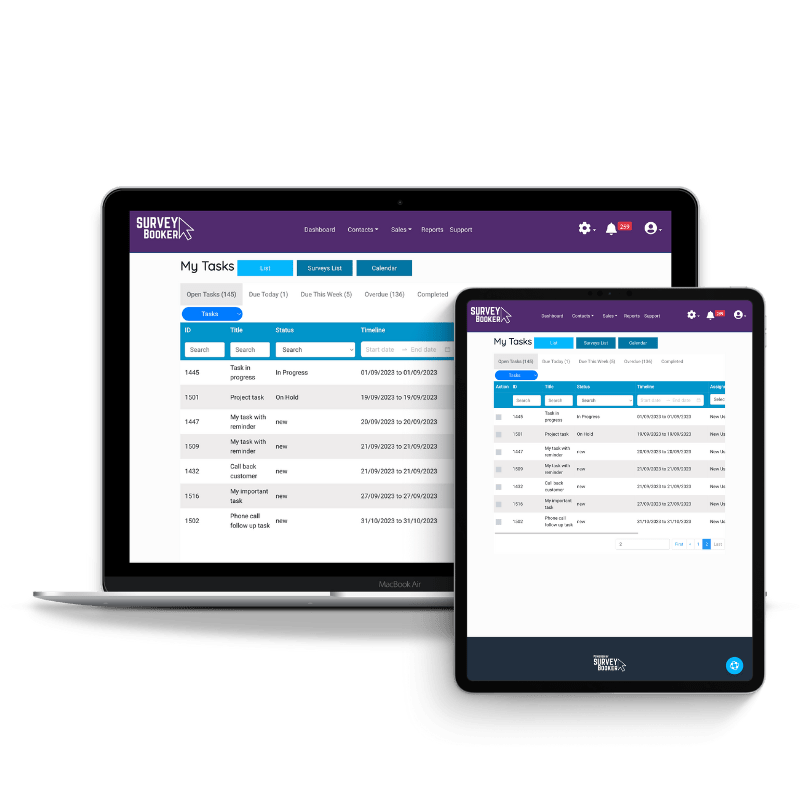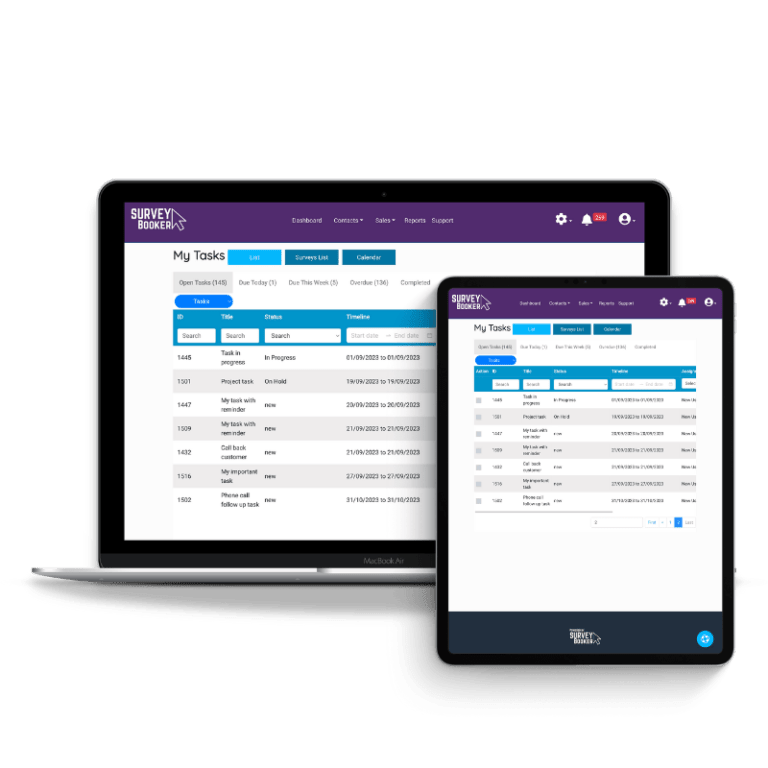 Manage projects with ease
If you carry out jobs that don't fit the standard survey and valuation flow you can manage these together in one place. Create your projects and stages and manage your projects alongside your survey and valuation work. 
A central hub for your team, customers and referral partners
Survey Booker is designed to keep you and all your stakeholders in the loop. As well as a great internal tool, your customers and referral partners can also engage and track updates alongside other communications you send out. Offer transparency and additional ways to engage with your business through our easy to use, branded portal.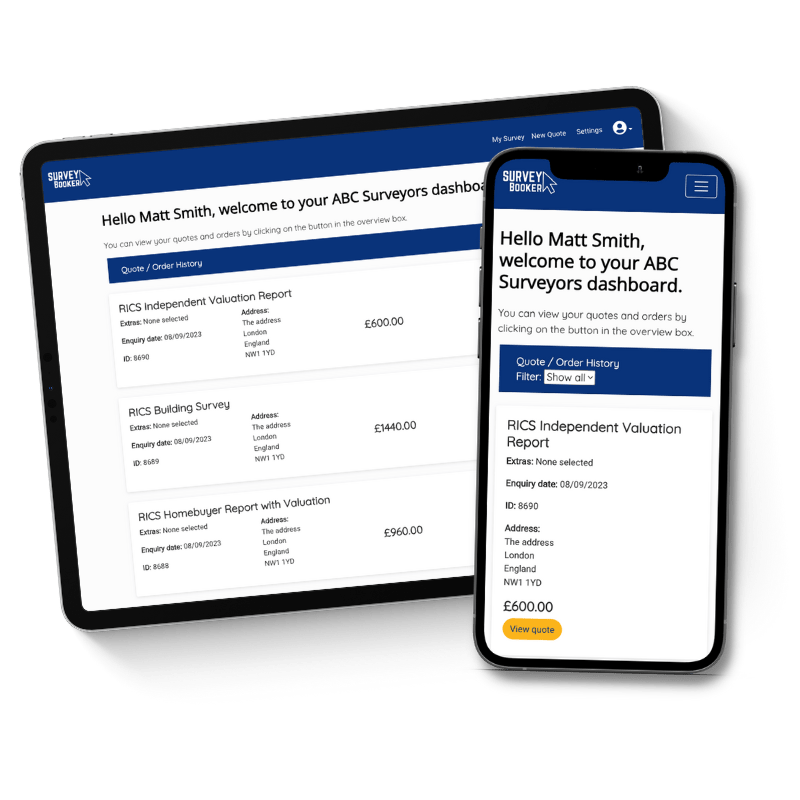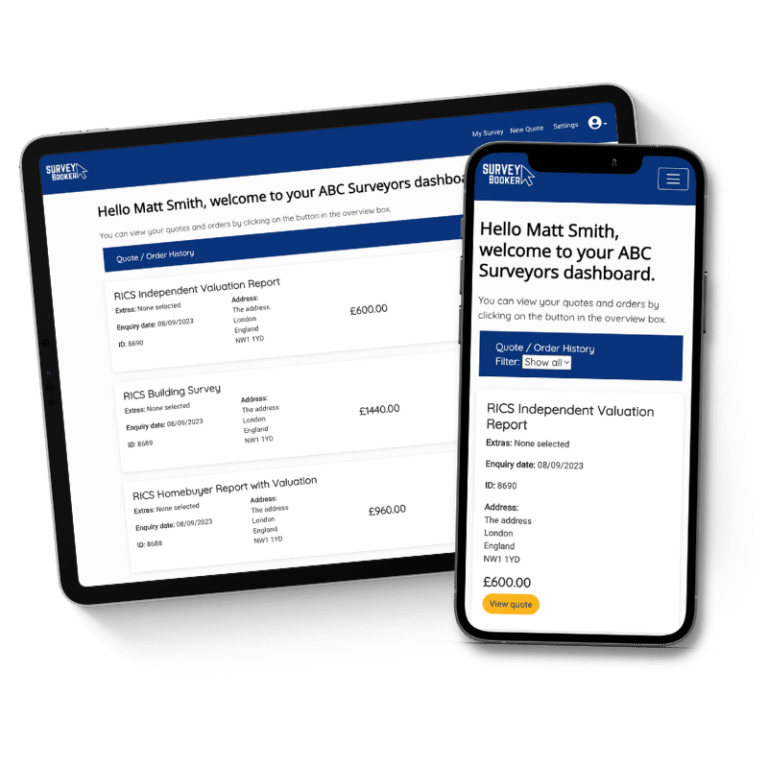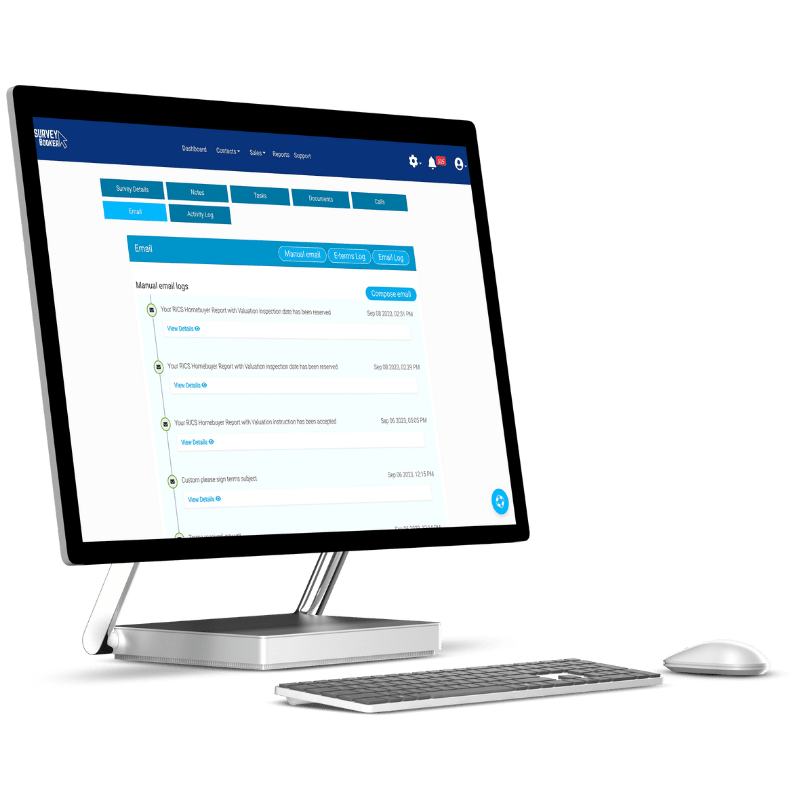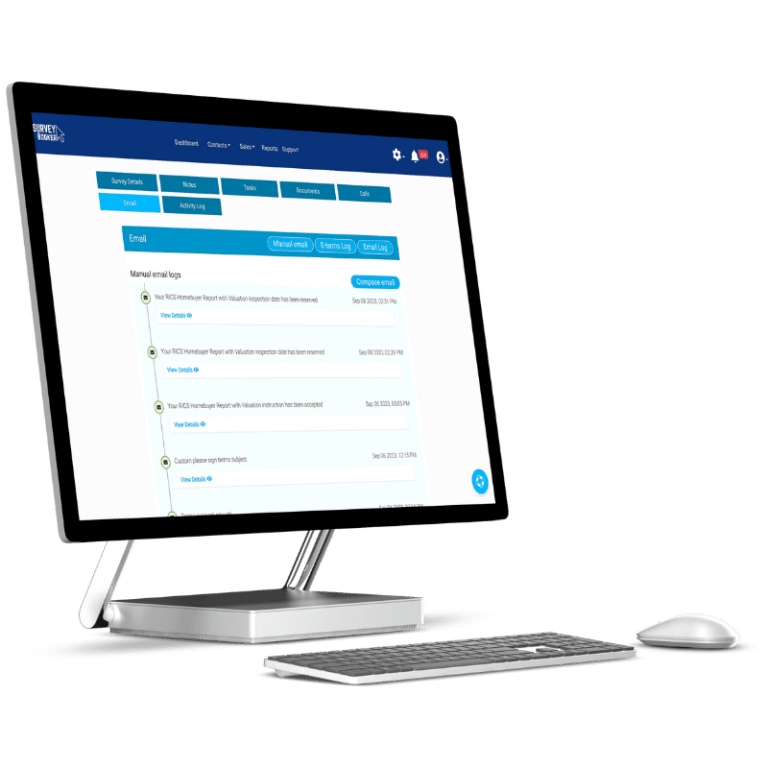 A single source of truth for every job and partner
Survey Booker helps you to automatically log all the data you need for compliance purposes and to help manage relationships with ease. Track e-terms from customers and partners, emails, notes and more without relying on your teams to store it all manually. 
Get started with Survey Booker
We know that changing processes as an enterprise isn't a small task. We've got a whole host of ways to support you transform how you operate.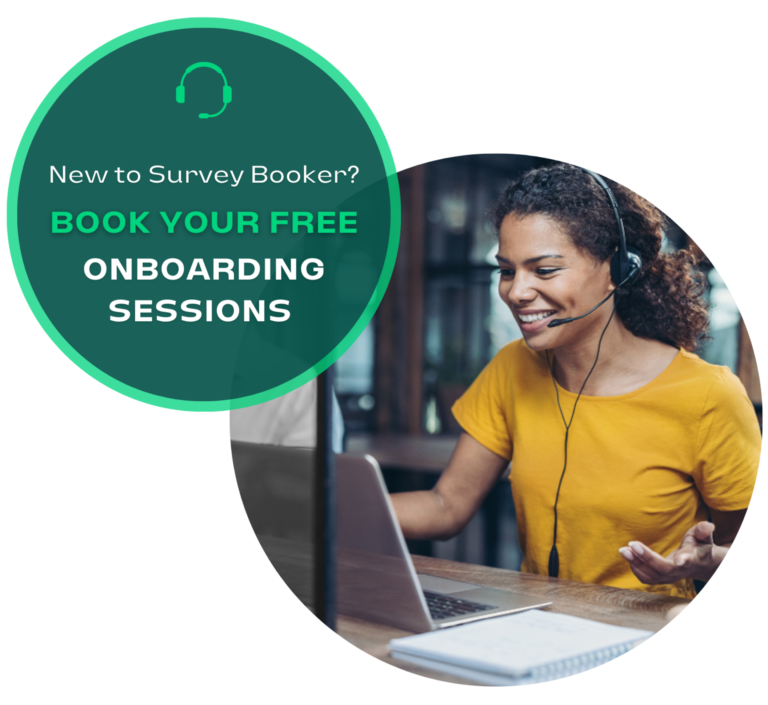 Explore our Array of Business-Boosting Features
Experience the power of Survey Booker's comprehensive suite of time-saving tools and features. Each feature can be used to optimise your workflow, enhance customer interactions, and much more. Click through our business-boosting features for small businesses below to learn more.