Sales Growth And Lead Management For Medium to Enterprise Level Businesses
Drive sales and enhance lead management effortlessly across your team with Survey Booker's powerful suite of enterprise tools and features. Our platform offers a range of solutions to optimise your business growth and achieve success. 
Unleash Your Business' Full Sales Potential
Experience the full potential of your business by harnessing the power of our comprehensive suite of tools and features. From seamless website integration and cutting-edge lead generation integrations to efficient lead nurture facilities, referral partner functionalities, and more. We offer a wide array of tools designed to cater to the needs of medium to enterprise level businesses.
Our specialised functionalities, such as automated lead allocation, the convenient request callback button, customer email validation and customisable panel settings are dedicated to further streamlining your lead management process. 
Learn more about the range of Survey Booker's business-boosting features below.
Connect Your Website: Effortlessly Amplify Lead Generation
Elevate your online presence with a personalised quote form showcasing the range of services you provide. This enticing addition to your website will effectively stimulate inquiries from your web visitors. The generated leads seamlessly flow into your Survey Booker, enabling you to send them a warm introductory email, nurturing the relationship until you can connect with them directly or depending on your quoting preferences allows customers to start a booking straight away.
Already have your own form? Take advantage of our API to effortlessly post leads from your existing quote forms straight into your account, with customers sent initial correspondence and account access.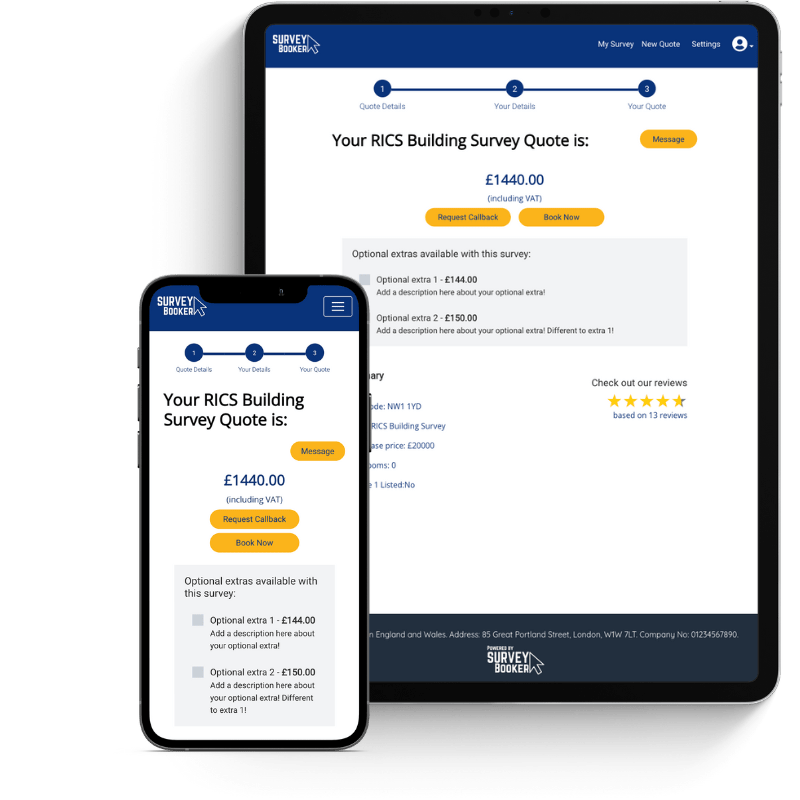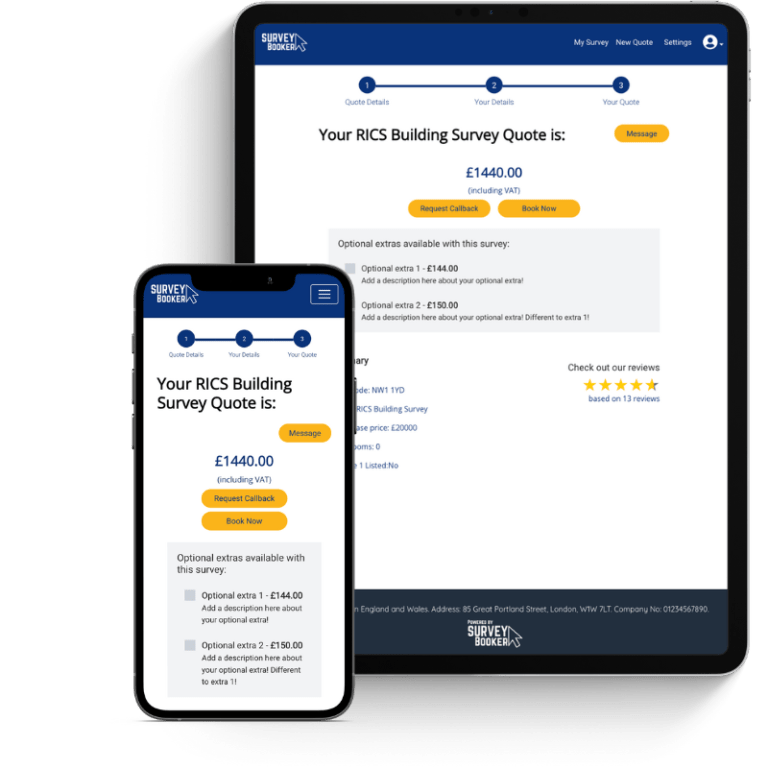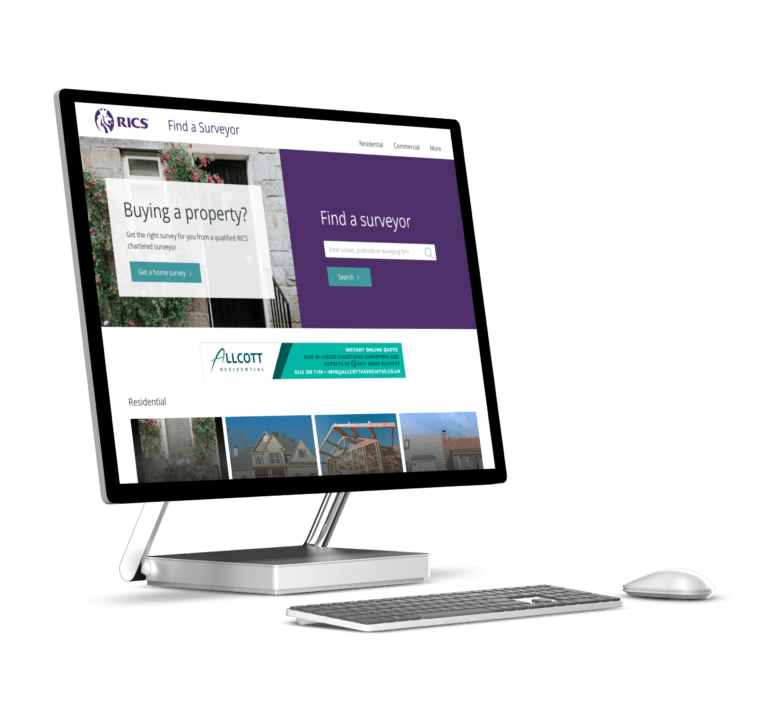 Lead Integrations: Harness Leads from Top Generation Sites
Maximise conversions from your paid lead sources. Streamline the process of adding leads from major lead generation sites directly into your account. As each lead flows in, an automatic email and SMS will be sent, offering comprehensive information about your services along with a booking link to inspire them to take action or to maintain engagement until you can personally follow up. No manual data entry and no delays in making initial contact with your valuable leads.
Scheduled Follow-ups: Lead Nurturing Done Right
Unlock the power of easy lead nurturing to maximise your conversion rates. We understand that not every lead is immediately ready to commit, not all leads respond to your calls and that your team are busy following-up with new leads. That's why our platform offers automated email and SMS templates once customers have received a confirmed quote, enabling you to effortlessly follow up with leads and drive them towards conversion.
Statistics show that businesses that actively follow up with their leads experience a significant boost in conversion rates. With Survey Booker's Lead Nurturing feature, you can capitalise on this opportunity to convert more leads into valuable customers whilst focusing on responding to new leads and those you've agreed a follow up time with.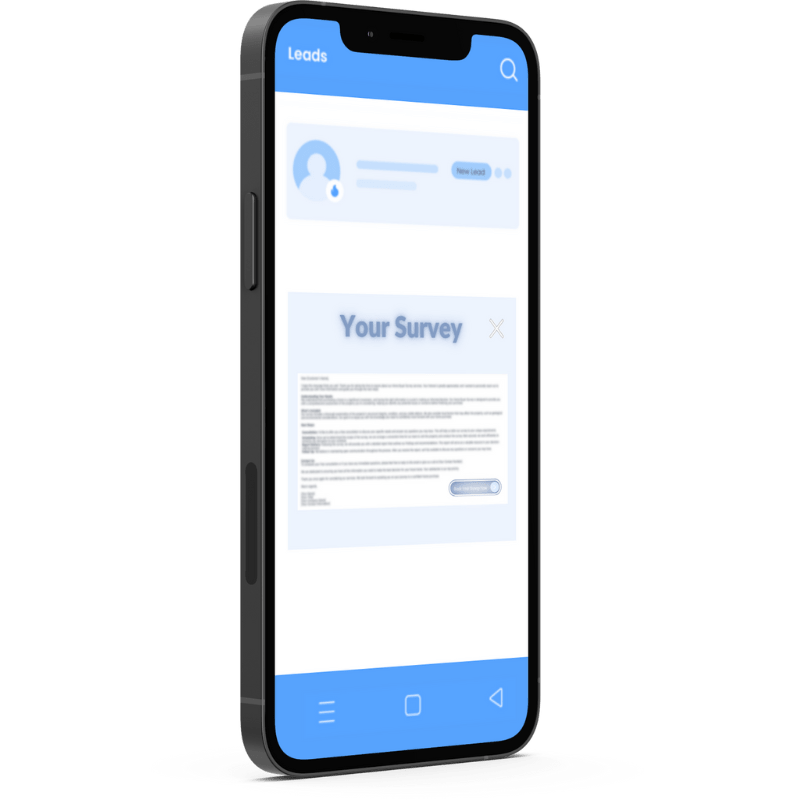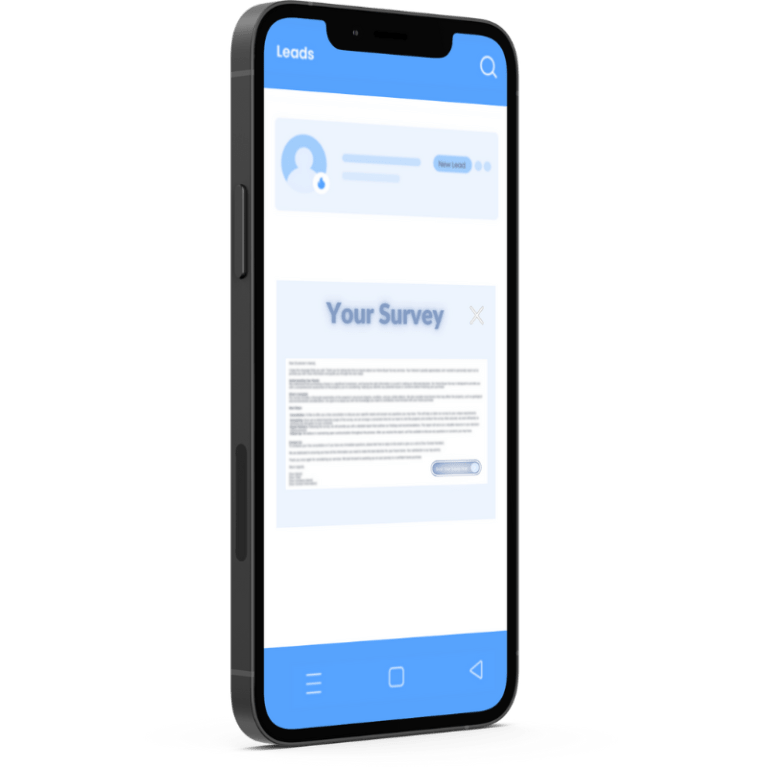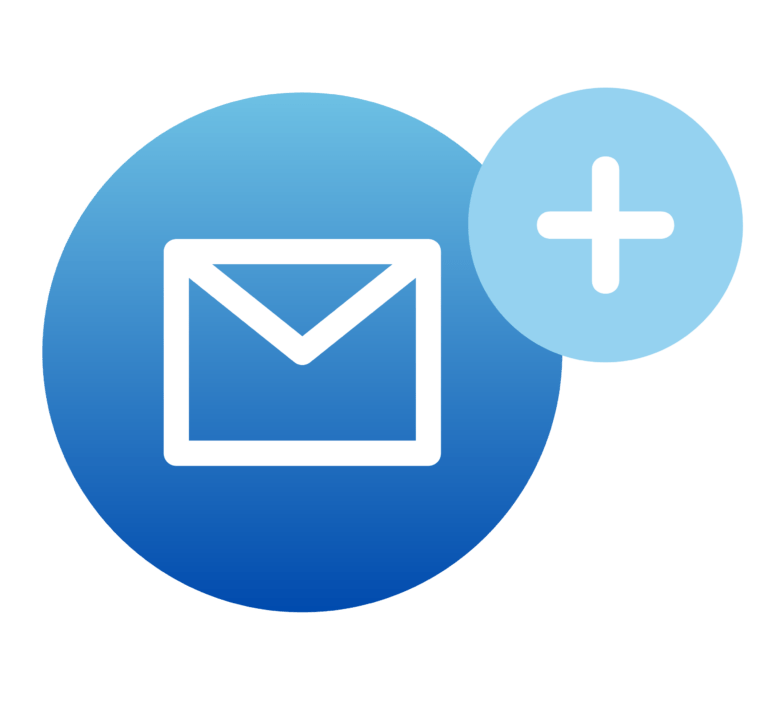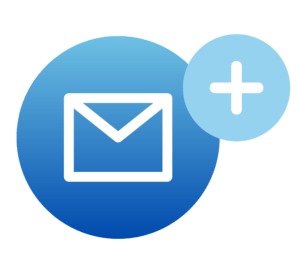 Connect any email provider to your Survey Booker and effortlessly send automated and manual emails to customers. Survey Booker conveniently logs all emails sent along with replies to each job record, providing valuable support for customer management and audit compliance. Access your entire communication history anytime, anywhere regardless of who's been in contact.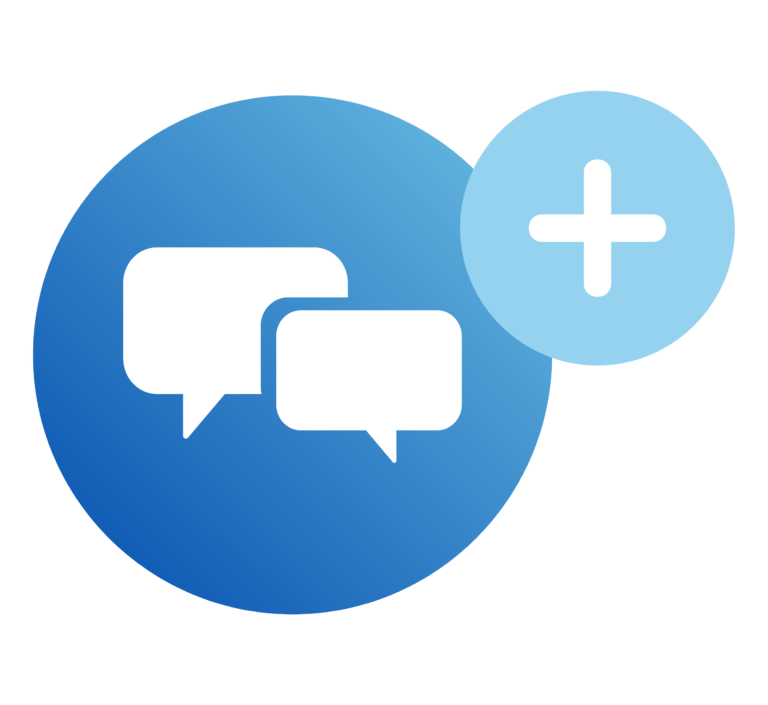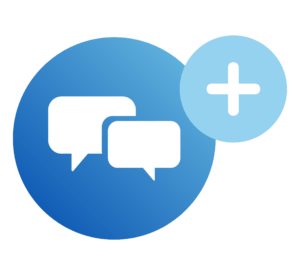 Introducing SMS via SMSGlobal to increase sales. Enhance customer engagement by sending SMS and email messages with key updates. Research reveals that SMS has an incredible 96% open rate, making it an outstanding way to captivate customers. Simply add credits, and you're ready to go! Stand out from the crowd today and engage customers at key points with SMS.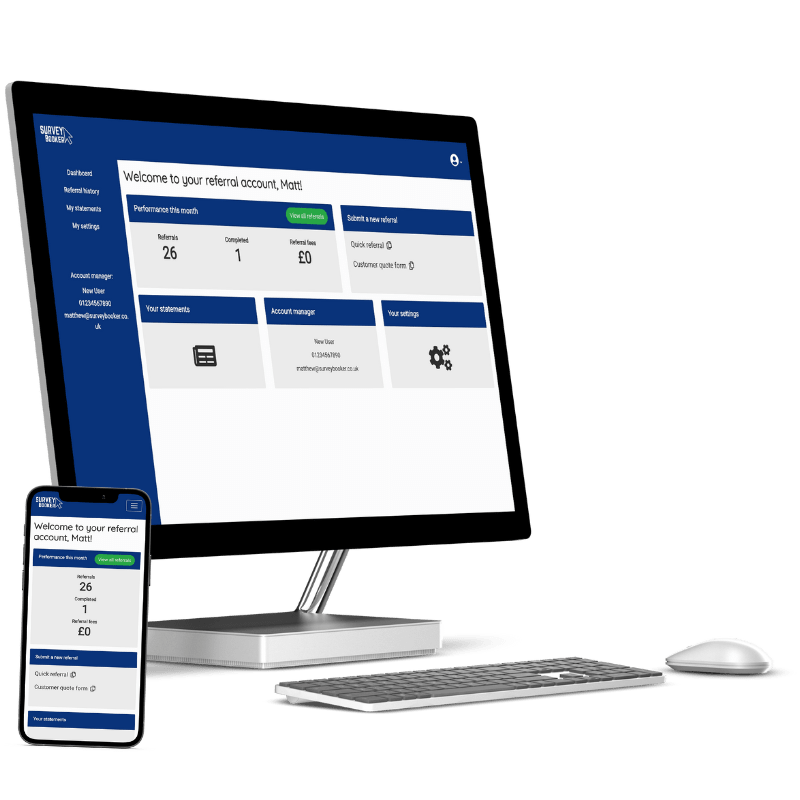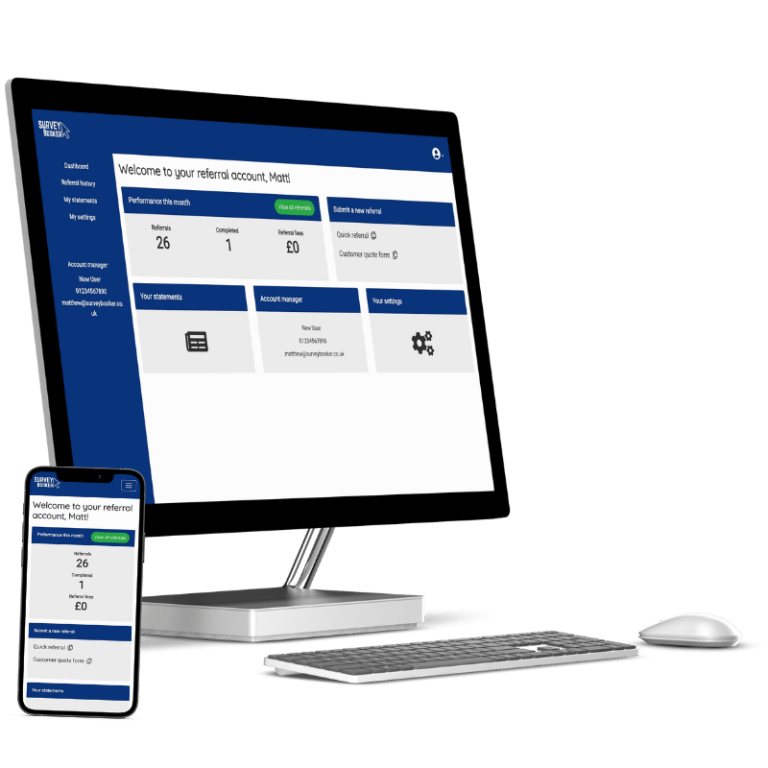 Referral Partner Module: Seamless Collaboration with Referral Partners
Our Referral Partner Module allows you to effortlessly collaborate with various partners, including estate agents and mortgage brokers. By granting them access to dedicated accounts, they can easily send you referrals and stay informed about each referral's progress. This transparent and streamlined process fosters strong engagement with your partners, encouraging them to send even more referrals to you leading to higher sales. Set referral fees, collect payment preferences, provide job updates via email and more.
For larger firms: We offer an additional advantage – the API integration. This feature empowers referral partners to seamlessly post leads directly from their own systems, ensuring a seamless and efficient exchange of information.
Task Management: Stay on Top of Priorities, Schedules, and Contacts
With our comprehensive task management feature, you'll always know what needs to be done, where to be, and who to contact. Create and Assign Tasks with Ease: Effortlessly set up tasks across the system, and assign them to specific users. You can even add reminders to ensure nothing slips through the cracks.
With clear Visibility of Outstanding Tasks and simple user and team filters you can keep track of pending tasks at a glance and easily identify responsible users. Rest assured that everything stays on track and no important details are overlooked.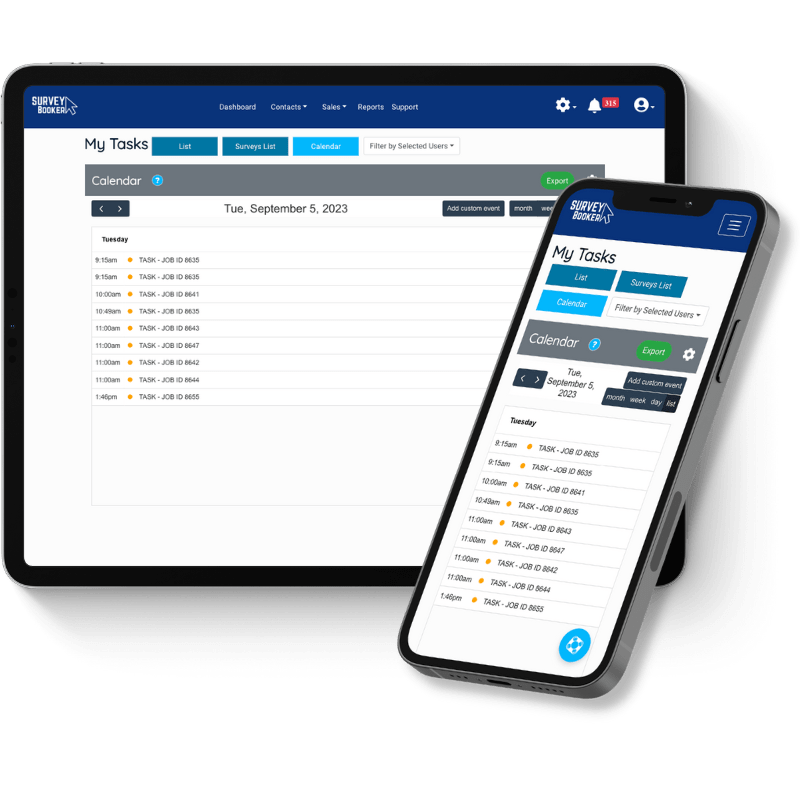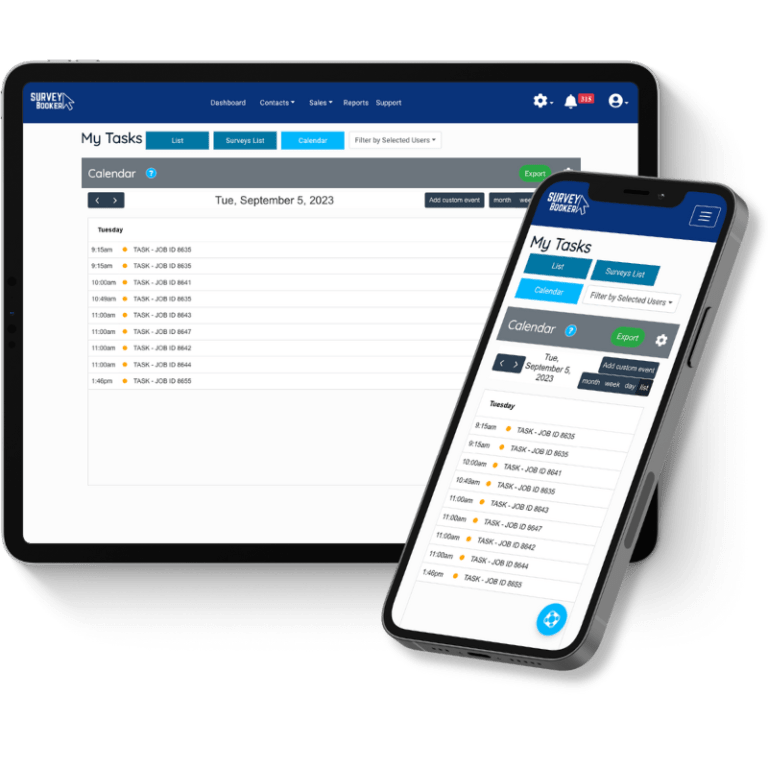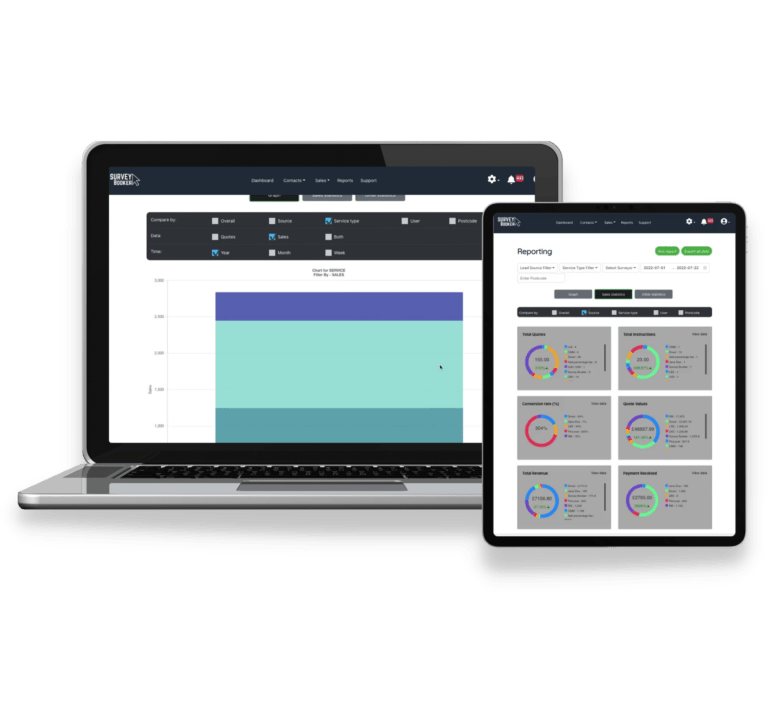 Refine Your Reports Effortlessly: Seamlessly refine your reports with user-friendly filters that span a range of criteria, including lead source, geographical regions, survey types, assigned user, and more. This level of flexibility ensures you can review precisely the data you need for astute decision-making.
Export reports: sharing reports and manipulating data is easy with our quick and easy report exports. Download your reports and share with your teams during your review meetings. 
API: pull data from Survey Booker into your other reporting systems you use to help you build a bigger picture of your business performance. No complicated importing into other systems. Simply pull the data into your other systems and analyse. 
Advanced Reporting: Gain In-Depth Insights into Your Business
Unlock the Power of Comprehensive Reporting with our feature-rich reporting tool, delve deeper into your business operations to evaluate team performance, marketing strategies, and conversion rates. Gain valuable insights by closely monitoring key performance indicators, enabling you to understand your business's overall health and identify areas for enhancement.
Discount Codes: Strategic Marketing Campaigns
Elevate Customer and Referrer Experience with Promotional Offers. Whether you're targeting specific lead sources or job types throughout the year, our platform allows you to implement enticing discount codes in sync with your marketing campaigns which can then be tracked via the reporting page.
Easily set up codes which can be applied via the job record or at checkout empowering you to run targeted promotions aligned with your business goals. Make the most out of your marketing efforts and watch your conversions soar.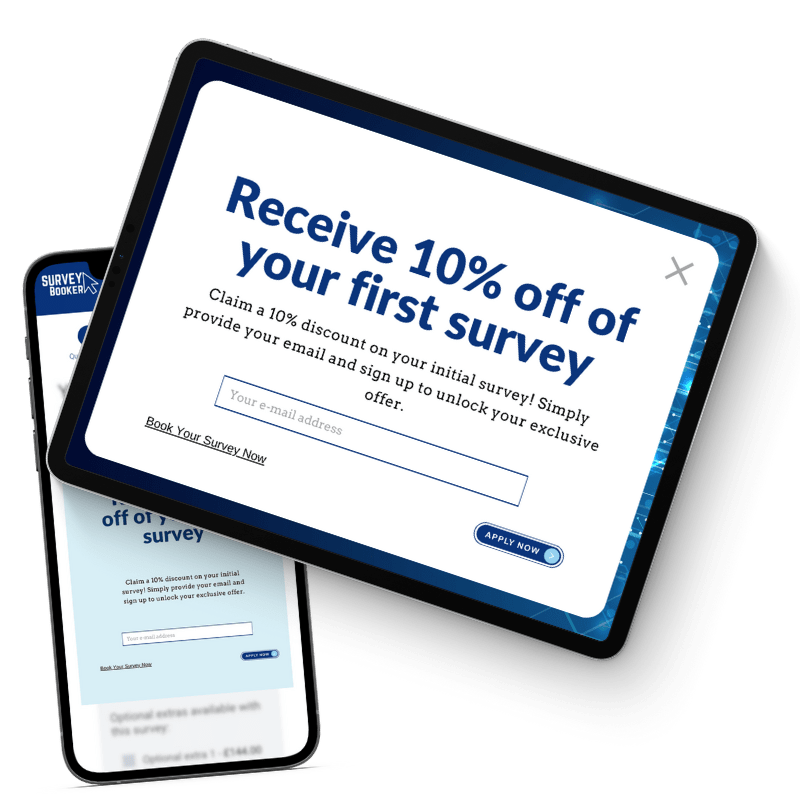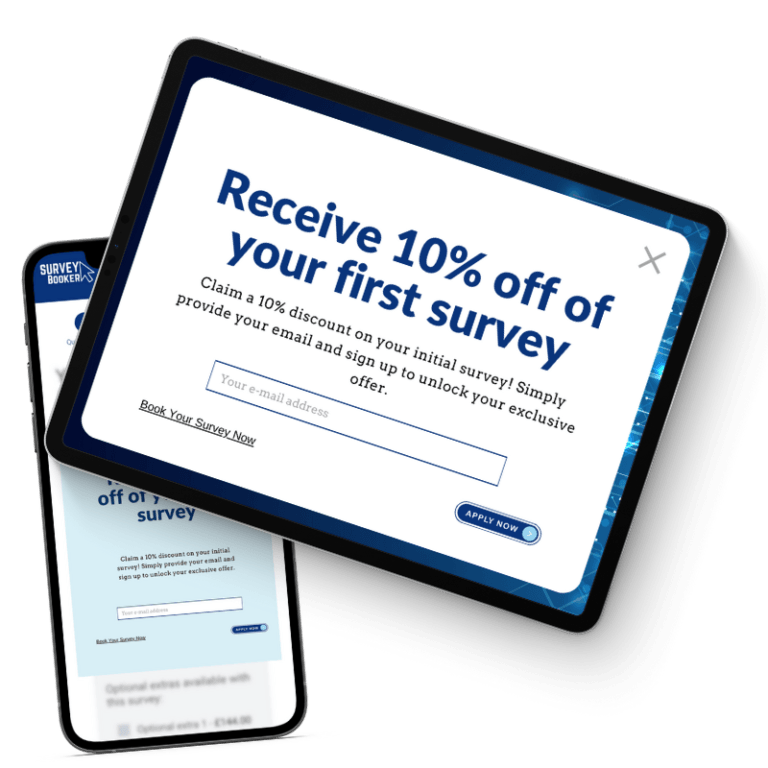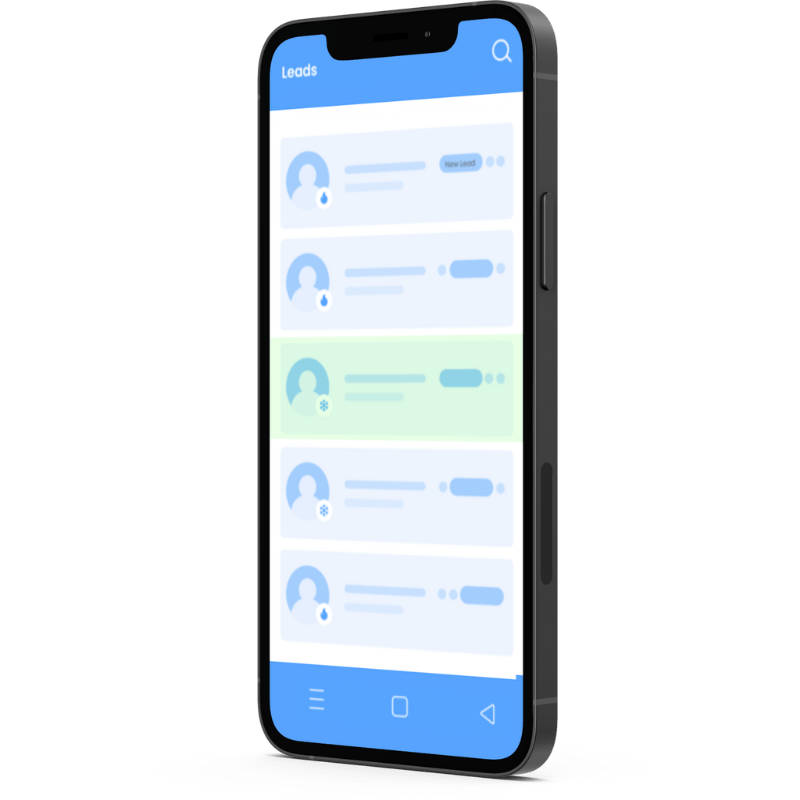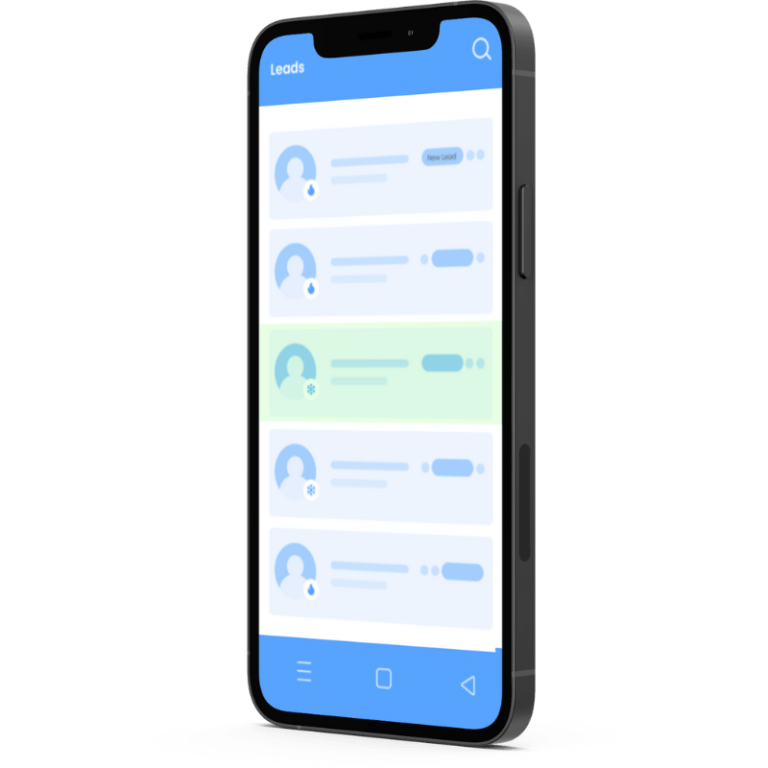 Efficient Lead Allocation: Automated Distribution and Archiving
Introducing the Perfect Solution for Medium to Enterprise Level Businesses: Survey Booker's Automated Lead Allocation Facility. Experience a seamless process of assigning incoming leads to your sales team members, ensuring prompt distribution for follow-up. Supported by automated archiving, leads can be archived for you when needed based on their age. Embrace this efficient approach to optimise lead management and elevate your overall sales workflow.
Call Back Button: Faster Customer Contact
Experience faster and more efficient customer contact with our Call Back Button feature. Designed especially for "hot" leads, this innovative option showcases a callback request button on the quote page. Now, your team can more swiftly identify warmer leads to contact and convert, ensuring a seamless and prompt connection with the customer.
With all the essential information right at your fingertips, you can confidently pick up the phone and handle your leads with remarkable speed and effectiveness. Convert more leads into satisfied customers effortlessly with our convenient Call Back Button.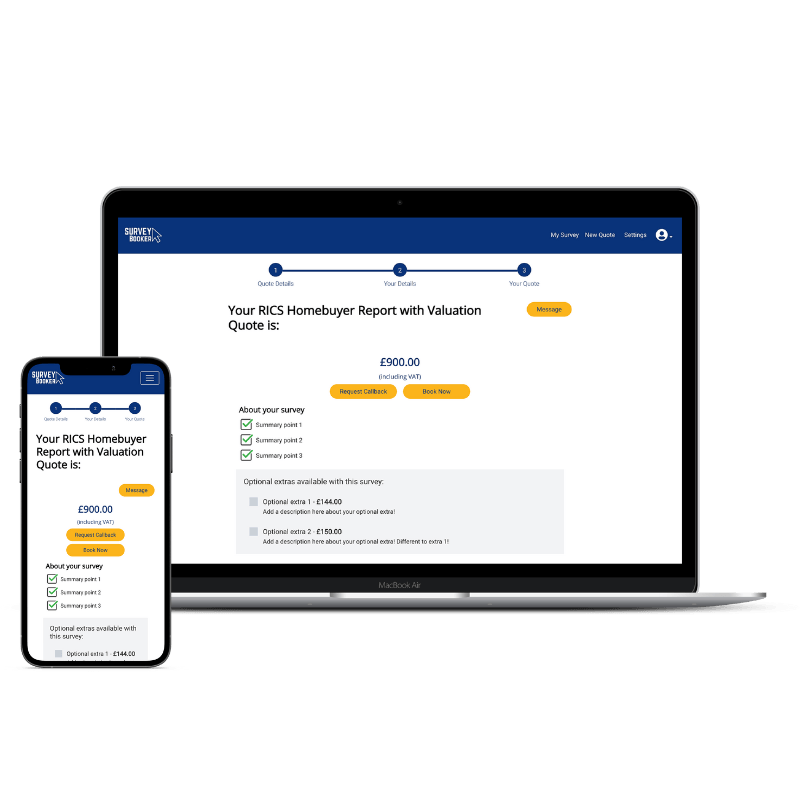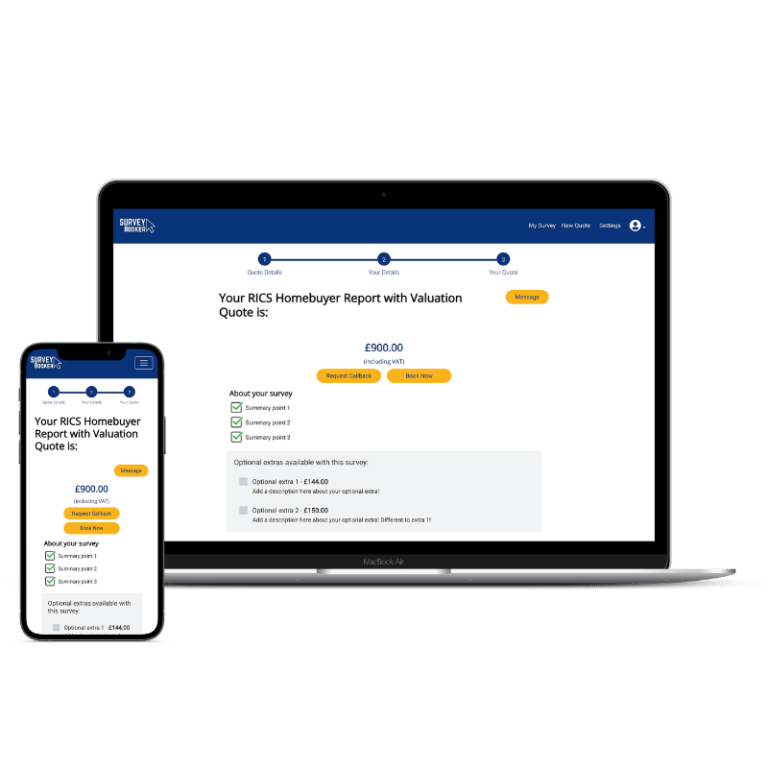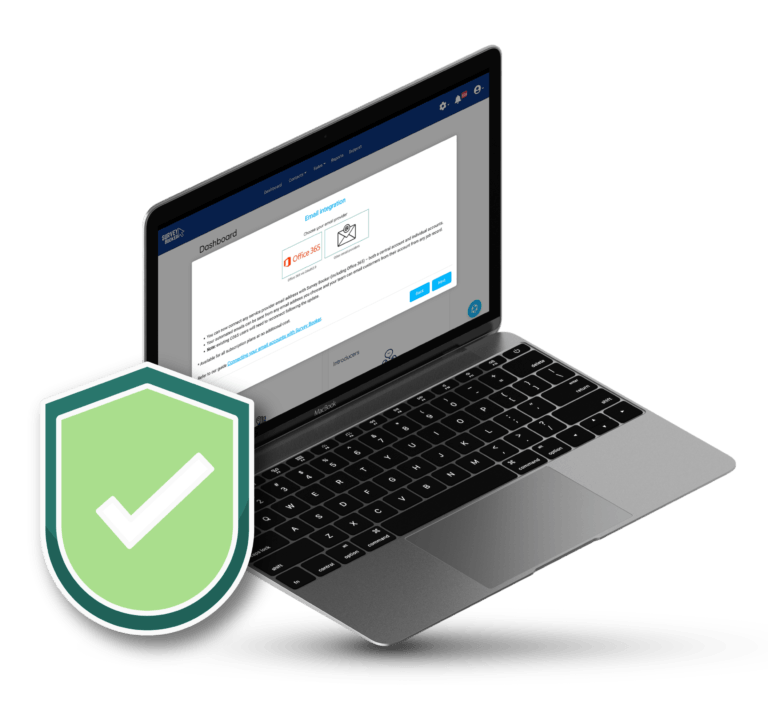 Enhance Email Deliverability: Say No to Spam Folders
Emails to customers are pointless if they end up in the spam folder. With our Email Validation feature, safeguard your sender reputation and stay clear of spam folders. Whenever new leads are added to your account, our system can check their email addresses for validity based on multiple factors that go far beyond just the email matching the right format. By doing so, we prevent sending emails from being sent to invalid, fake or misspelled addresses, minimising bounce rates, and preserving the positive reputation of your email address. Trust our Email Validation to optimise your email deliverability and maintain a reputable online presence.
Panel Settings: Effortless Service Outsourcing
In our panel settings, discover the power to extend your services beyond your own operational reach. While you may not directly provide services in certain locations, you can efficiently panel the work out to trusted partners. Even in such cases, customers can effortlessly search for quotes, and you can seamlessly pass on their requirements to a partner firm. Embrace the ease of service outsourcing through our convenient panel settings, ensuring that your customers' needs are met, regardless of location.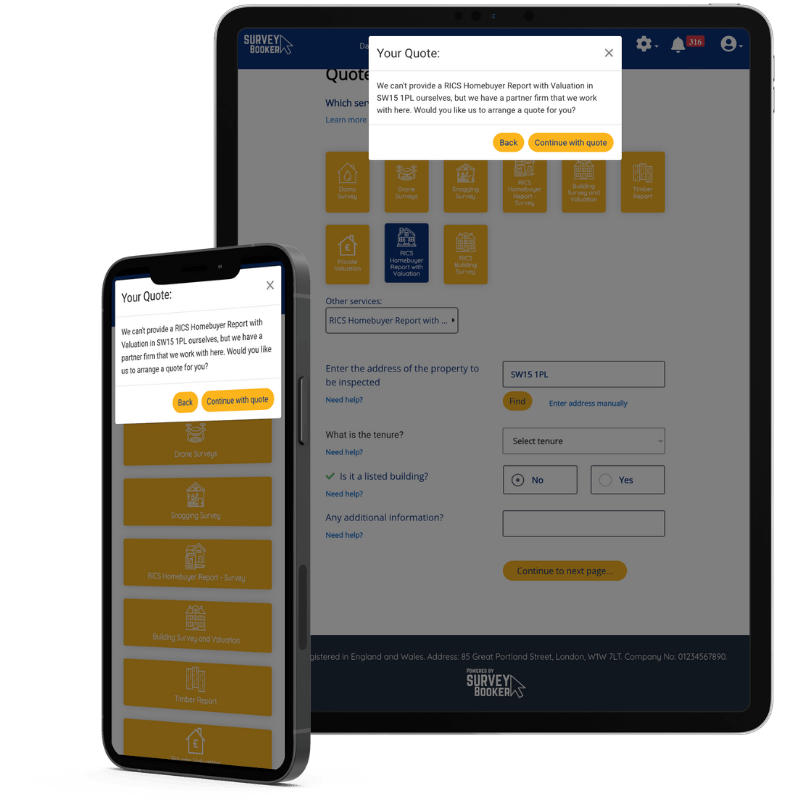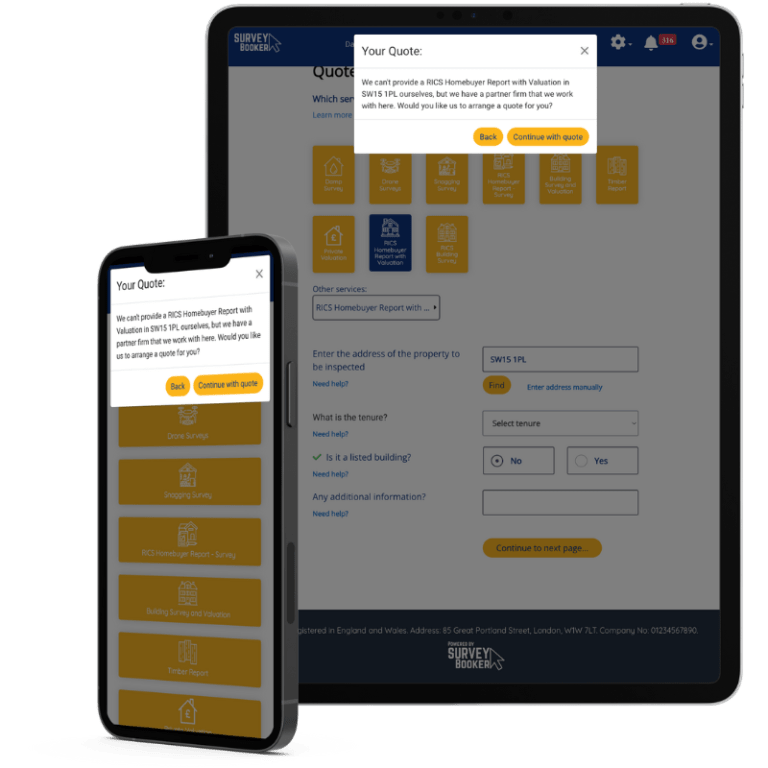 Explore our Array of Business-Boosting Features
Survey Booker can help boost your business in a whole manner of ways. Check out the different sections below to learn more about how you can streamline your business.
Small business features
Large business features
Survey Booker has enabled us to create a managed flow of leads from a range of different sources. This has in turn led to a lot less manual work for the team, and created a smoother customer journey. Our sales account managers now have more time for direct sales, and our customers are able to see updates in their customer portal without having to email or phone our team and wait for a response.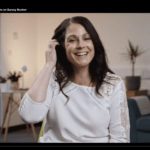 Luisa Desousa
White Horse Surveyors