Onboarding for Individuals
and Small Businesses
At Survey Booker, we're dedicated to delivering top-notch training, onboarding sessions, and ongoing support for individuals all the way through to large teams. Our mission is to empower business owners and employees, enabling them to seamlessly incorporate Survey Booker into their daily routines easily and efficiently. We understand that time is precious, and adjusting to a new way of working can be overwhelming. That's why we offer comprehensive support to help you improve your current processes and enhance productivity, without the stress of figuring it all out on your own.
Get started with Survey Booker as a small business
If you're new to Survey Booker, we've got you covered. Once your account is set up, take advantage of our complimentary settings review and onboarding sessions.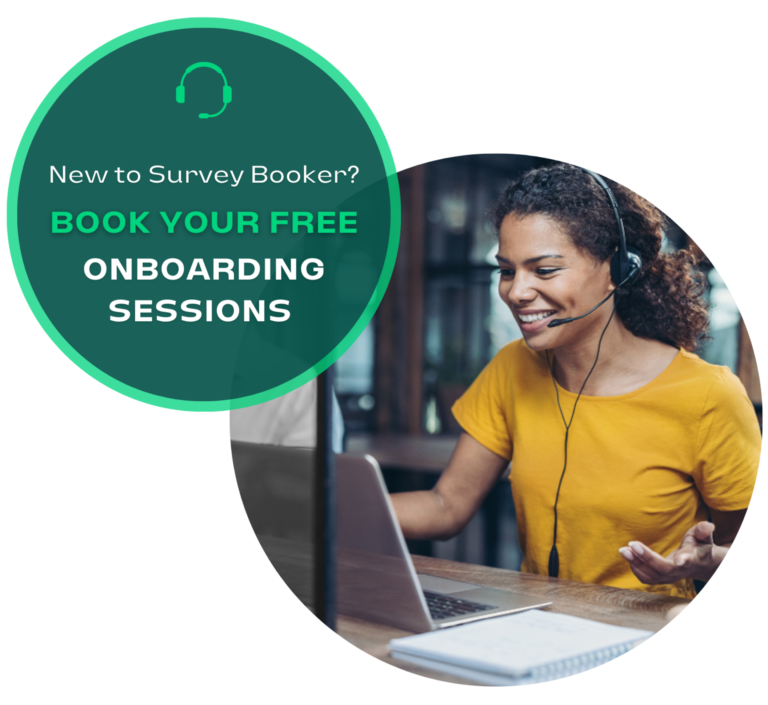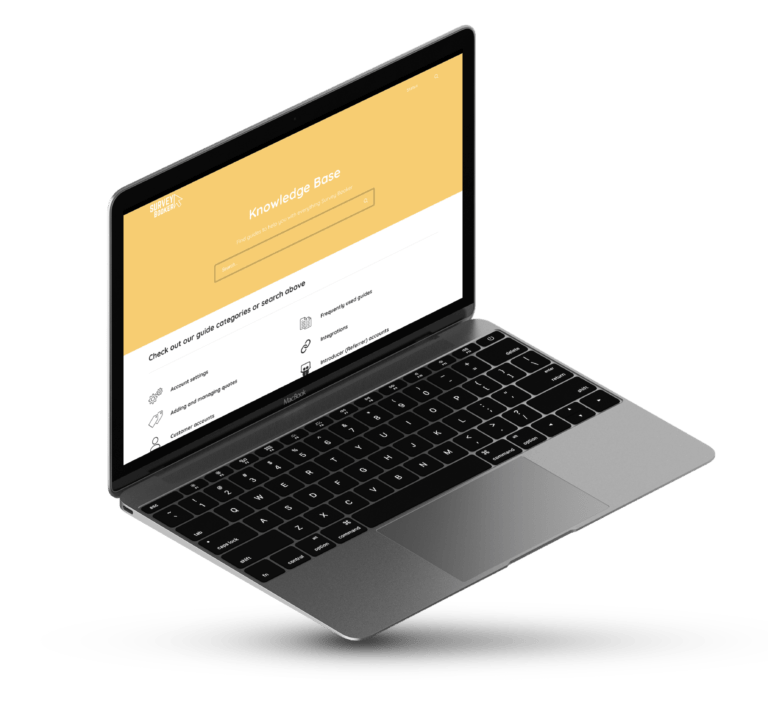 All the guides and tutorials you need
We provide multiple ways to help you use the system with ease. As well as providing an easy to use system, we have tours that can be opened up on any page guiding you through settings or processes as well as an in-depth Knowledge Base where you can find support guides with descriptions and videos to show you exactly how something works at any time of day. Still need help? No problem! Our responsive support team are on hand to help answer your questions and get you up to speed with anything you need to do.
Onboarding tools for success
We recognise that everyone is different so we have a range of support options available to help you get up to speed and streamlined with ease.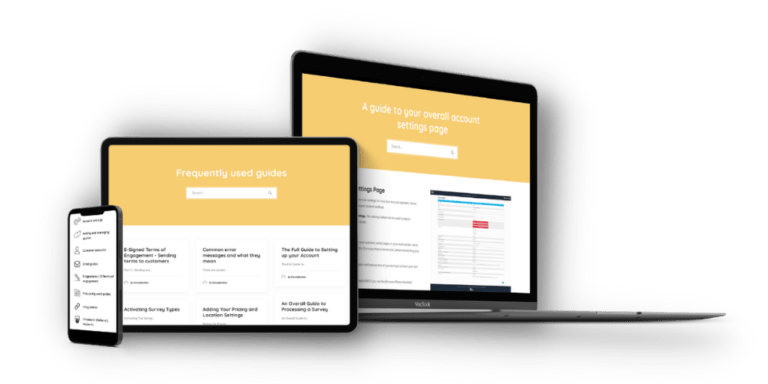 We've got your back every step of the way​
From personalised training sessions to expert-guided onboarding, we ensure a smooth transition and provide the resources you need to succeed. Discover how Survey Booker can revolutionise your workflows and simplify your survey, valuation and project processes. 
Join us today and experience the difference firsthand!
Explore our Array of Business-Boosting Features
Survey Booker's offers a comprehensive suite of time-saving tools and features offering a range of ways to optimise your workflow, enhance customer interactions, and much more. Click through our business-boosting features for small businesses below to learn more. 
Small business features
Large business features
We would recommend Survey Booker to anybody that is looking to create a technologically advanced experience for users and clients. We had that conversation with Survey Booker and we've never looked back. It would be a good idea for you to do the same.
Survey Booker has also really helped us engaging with our customers and other businesses that we work with as well as our own team. Predominantly due to it being system and automation, a lot of our clients really like the fact that they can log into the portal and they can see exactly where the jobs up to but there's a there's a multitude of ways that you can communicate your clients and in the new era. You've got text messaging as well as email responses and you can log phone calls on there so you really can tailor what's the best way of speaking to your clients as well as staff being able to update jobs in real time whilst on site carrying out surveys. We are also able to spend more time building relationships with our referral partners ensuring that we have a strong flow of future leads as well.
"I've saved so much time on admin it's unreal. I can put my feet up and have a cup of tea while the system does the majority of the legwork for me. Before I went to sleep thinking have I rang this client, have I taken this payment... I need to do this tomorrow etc. I need to do that none of that anymore! I just log in and I see exactly where I'm at on the stages and just respond accordingly." - "I've already referred it to some surveyor friends. I feel it saves masses amount of time it draws more people in, gets you more leads and the customer service is fantastic. I don't see why you wouldn't take the plunge and go for it. It's well worth the money."
"Would I recommend Survey Booker? Absolutely. It has saved me a lot of time, it has enabled me to make more money and I think especially for small firms who find that they have a lot of time tied up in admin, it's a no-brainer. I've been able to free up so much more time now to squeeze in an extra few surveys a week which has easily paid for Survey Booker."
Since implementing Survey Booker it's allowed us to follow the same logical process for every client. It's all so drastically improved our efficiency of dealing with clients enquiries, turning around quotes and just the general administration side of things which has allowed us a lot more time to just spend talking to clients and obviously carrying out the day job of going on doing surveys and project work. I'd definitely recommend Survey Booker to others due to its scalability. It's been able to grow as we've grown but also, it's reasonably priced and even for a small firm of one person it would still make massive benefits.