Referral Partner Portal: Empowering Collaborative Growth
Dedicated to cultivating strong relationships and nurturing growth, our Referral Partner Portal serves as your gateway to fostering seamless collaboration and efficient communication with your strategic partners.
Enhanced Referral Partner Experience And Insightful Reporting
Welcome to our Referral Partner Portal, a dynamic tool designed to streamline collaboration and enhance transparency between you and your business introducers. With this feature-rich platform, you're in control of your referral ecosystem, offering powerful functionalities to facilitate efficient and transparent interaction, making partnership management a breeze.
Managing referral sources with ease
Groups and Tracking: Organise your business introducers effortlessly by setting up referral partner accounts. Keep an accurate record of all referrals received and referral fees owed, marking them as paid once transactions are completed. Our portal allows you to categorise and manage introducers efficiently and easily.
Comprehensive History: Maintain a seamless history of your partnerships. Log emails, terms, and other important correspondence to ensure a comprehensive understanding of your collaboration journey.
Onboarding: use this module to manage your sales process with potential new referrers, tracking initial engagement, emails and tasks for your next reach out to help you convert potential referrers into active referrers.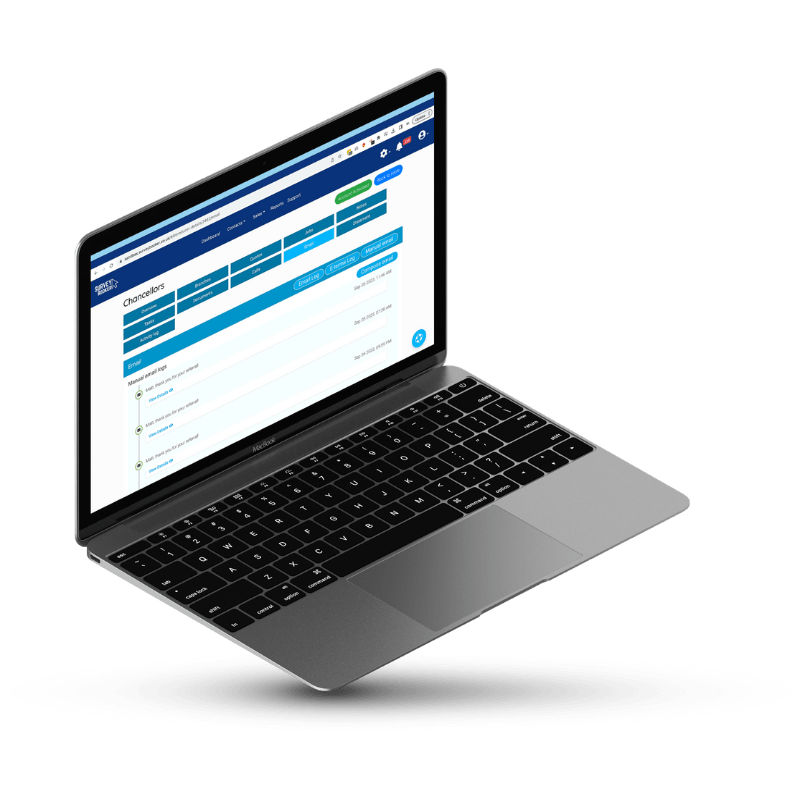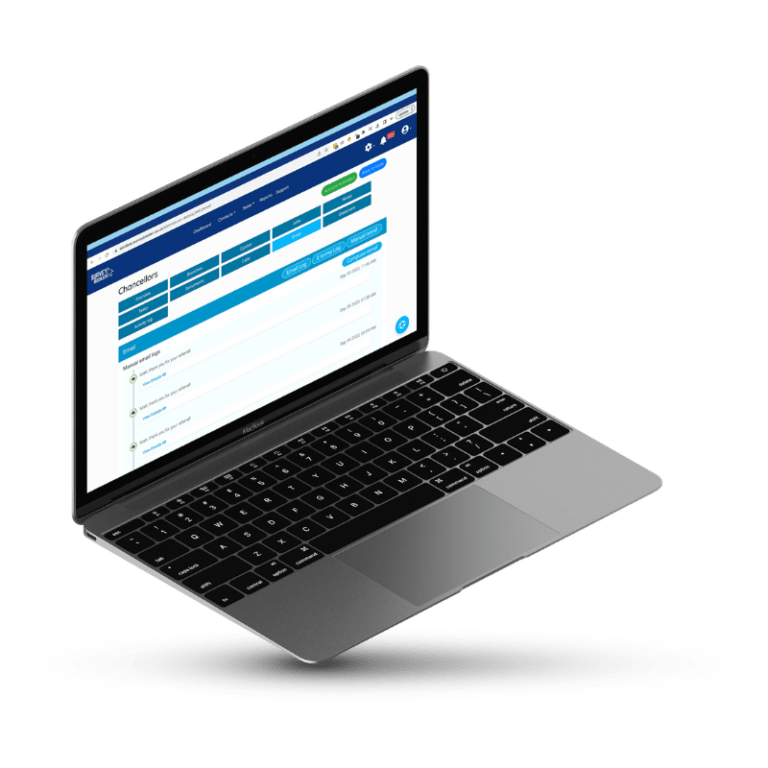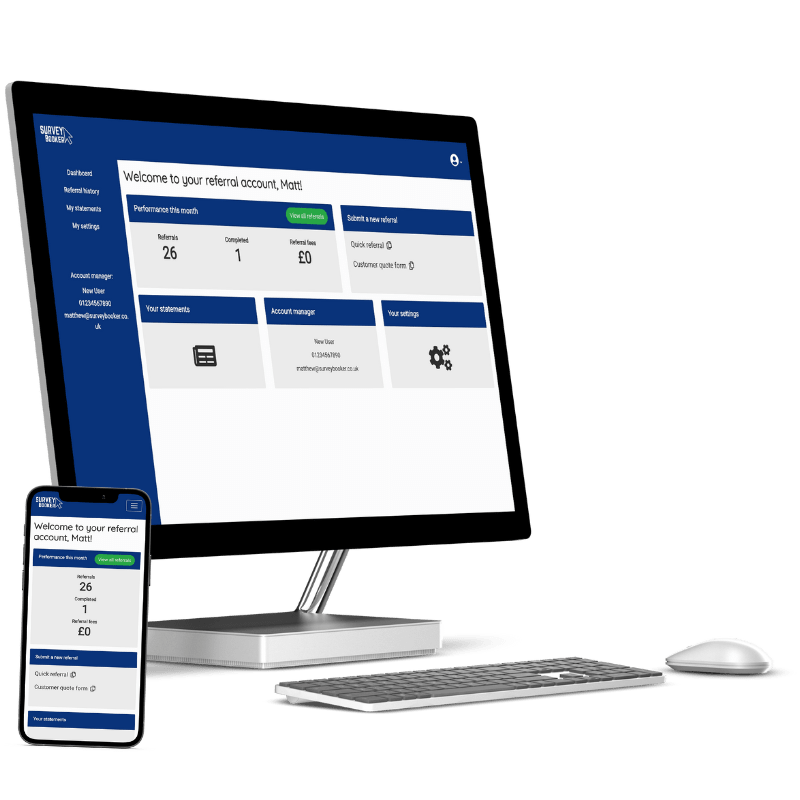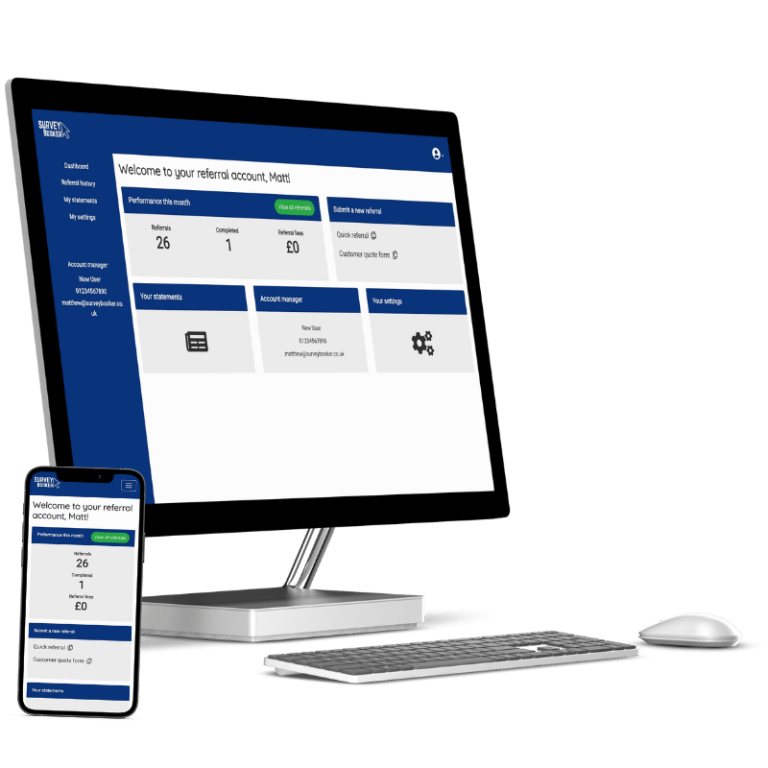 Enhanced Referral Partner Experience
Portal Access: Your referral partners get access to a dedicated, white-labelled portal, offering real-time updates and complete transparency. Whether it's leads, fees, or job status, everything is available at their fingertips.
Engagement Reinvented: for referrers that like updates for each job as it happens, you can provide email alerts from confirming receipt of a new lead through to report uploaded. This helps to keep your referral partners in the loop without lifting a finger.
Insightful Reporting: Monitoring Referrals and Fees with Precision
Track Referrals: Stay updated on every referral made through our portal. Dive into reports that provide insights into leads received, owed fees, and more. Keep your finger on the pulse of your partnership's performance.
Clear Referral Overview: Referral partners can use their account to view every lead submitted and it's status keeping them in the loop with ease.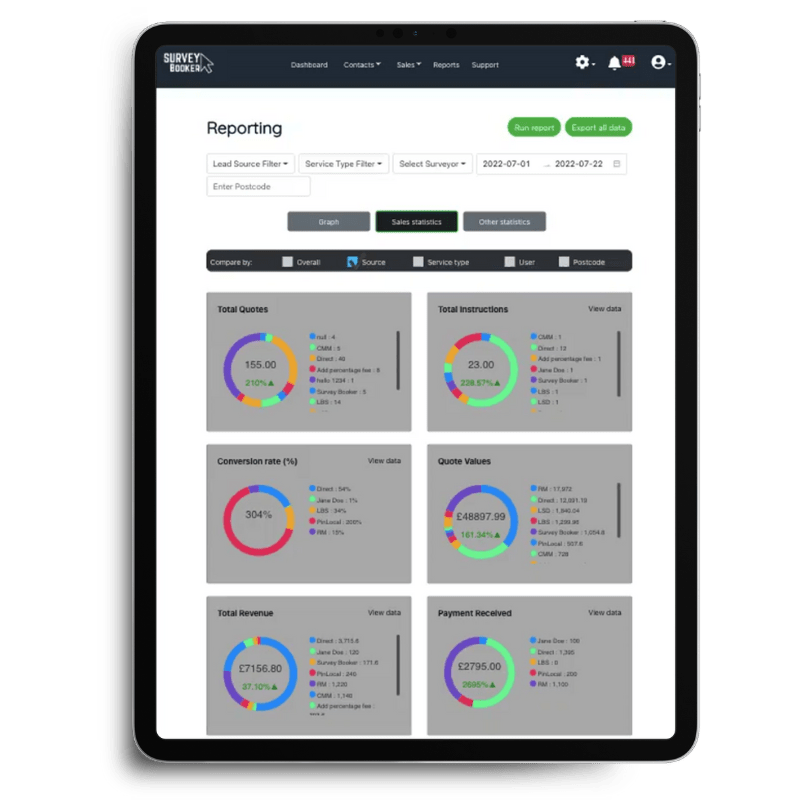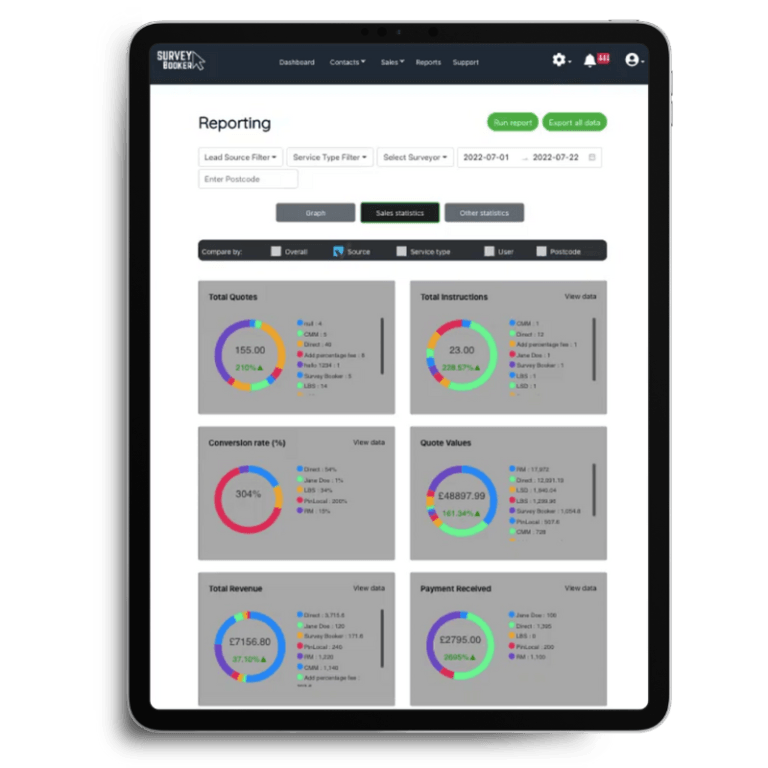 Elevate Your Partnerships
Granular Management: Take your partnership management to the next level. Introduce branches and contacts under each referral group with individual logins for a more granular approach on reporting. Each referral level gets a personalised experience.
Weekly and Monthly Statements: Share activity and fee statements with your partners helping them to easily see recent activity on leads shared, fees earned and fees paid with ease. Keeping your introducers in the loop has never been easier.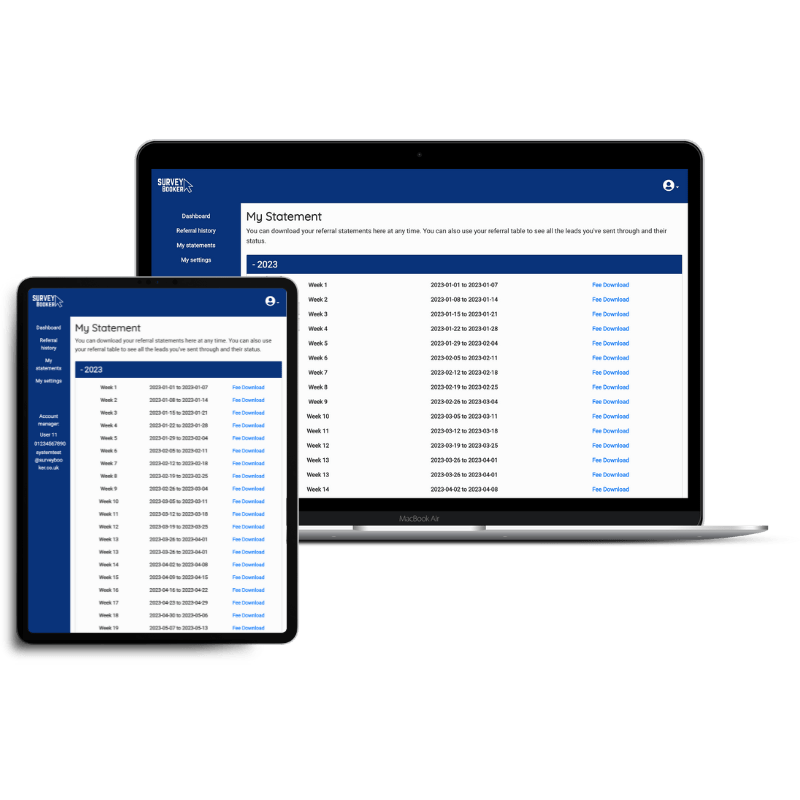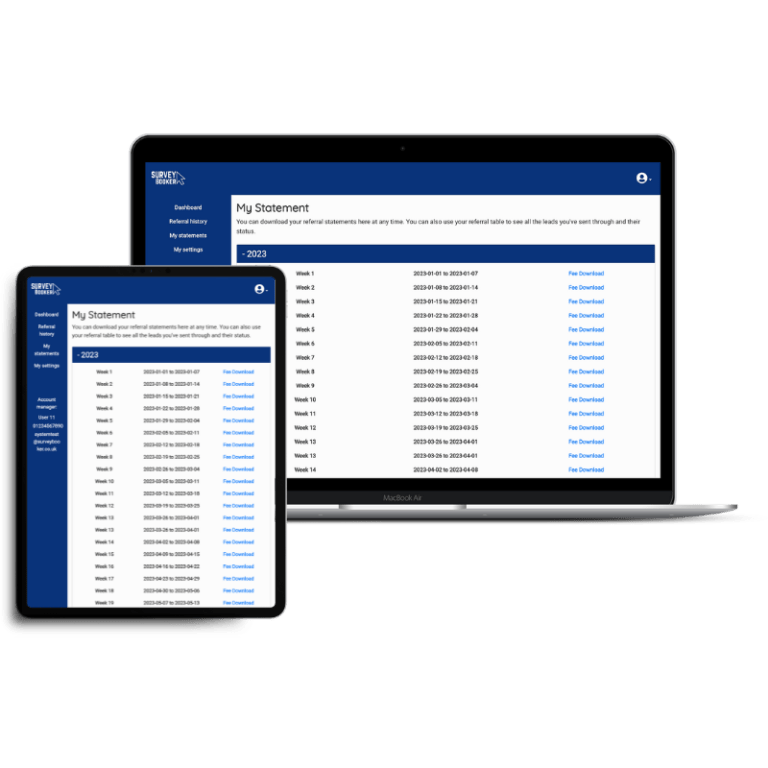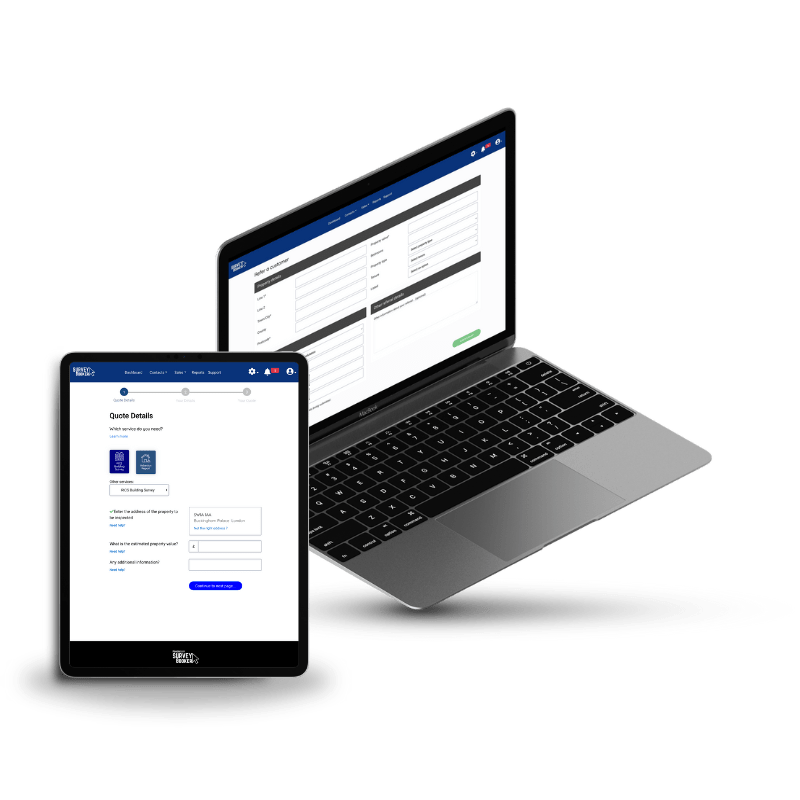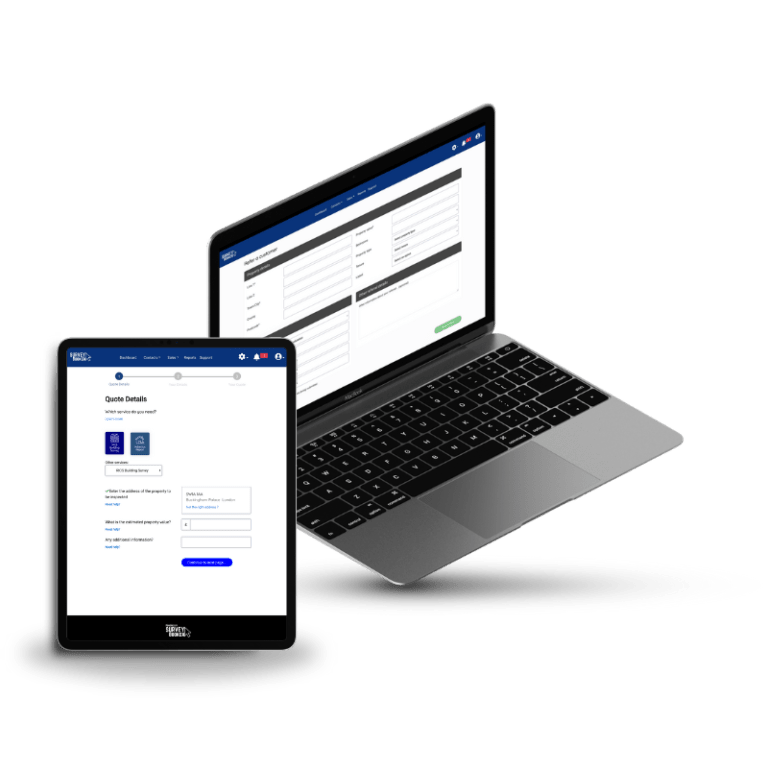 Efficient Agreement Management: Set Service Level Agreements (SLAs) to ensure timely responses to new leads. This feature empowers you to manage your agreements with precision, leading to smoother interactions.
Extended Functionality: Offer additional referral links to your partners, boosting their capacity to drive leads. Moreover, our API integration enables seamless lead submission directly from their CRM.
Explore our Array of Business-Boosting Features
Experience the power of Survey Booker's comprehensive suite of time-saving tools and features. Each aspect is meticulously designed to empower you with the resources you need to optimise your workflow, enhance customer interactions, and much much more. Click through our business-boosting features below to learn more.
Small business features
Large business features
The integration of an introducer's module has been very helpful and allows us to track any and all leads and instructions from every introducer that we work with. Our introducers have also seen time savings as they are now able to provide leads or send instructions without having to speak to a member of our team.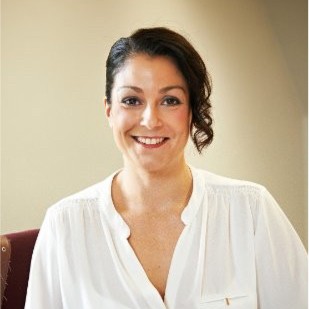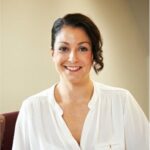 Luisa Desousa
White Horse Surveyors