Whatever your business size, there's a plan for you
Whether you want to save time, grow sales, improve compliance, streamline your workflows or manage a team, there is a plan to suit your needs. All our pricing plans include all the core features and benefits you'll need with our higher plans providing more advanced integrations and functionality. We also offer flexibility before moving between plans so speak to the team today.
Great for individuals and small firms needing core features and processes at a low price
Per month when paid annually
3, 6 and 12 month payment plans available
Ideal for small to medium sized businesses looking for more features and personalisation
Per month when paid annually
3, 6 and 12 month payment plans available
Perfect for medium to large businesses looking to integrate many systems and manage teams
Per month when paid annually
3, 6 and 12 month payment plans available
Tailor made for larger businesses looking to supercharge their teams and process flows
Our pricing and plans in detail
Personalisation Features

Plus

Pro

Pro+

Enterprise

User licences

Create individual user accounts to facilitate personalised access and tailored experiences within the Survey Booker platform. Each user can have their own login credentials and specific permissions, ensuring secure and controlled access to relevant features and data. User accounts enable seamless collaboration, efficient task allocation, and streamlined workflows, empowering team members to effectively contribute to your business objectives.

3

5

7

Custom

Custom branding

Showcase your unique brand identity by uploading your logo and selecting your brand colours. With this feature, your quote forms, customer accounts, and office accounts will all reflect your brand, providing a cohesive and professional appearance throughout your interactions with customers. Personalise your online presence and establish a strong brand presence with ease.

Website quote form

Tailored to your services, our comprehensive quote enquiry form effortlessly collects all necessary property and customer information, allowing you to submit instant quotes, estimates, or manual quotes based on your preferences for each service you offer.

Customised website quote forms

Easily create multiple quote forms tailored to your specific services, such as valuation or home survey, with the ability to adjust question-wording, job visibility, colours, and more. This flexible feature can be added as a bolt-on to meet your unique needs.

-

-

Additional quote form questions and job summary points

Define additional job-specific questions for your customers and customise summary points on the quote result page to provide a comprehensive breakdown of your service offerings. Seamlessly incorporate this feature as a bolt-on option to further tailor your quote forms.

-

-

-

Quick and easy address lookup

Our quote form offers two convenient address lookup options for customers: Find by postcode: Customers simply enter their postcode and select their address from a provided list. Autocomplete: Address suggestions automatically appear as customers type, streamlining the address entry process.

Find by postcode

Find by postcode

Find by postcode

Auto complete

Custom footer text

Our quote forms come with the standard 'Powered by Survey Booker' message to ensure transparency in data processing. With our custom footer text feature, you can add your own unique text alongside ours. This flexible option can be easily added as a bolt-on to meet your specific requirements.

-

-

Customise customer portal text

Customise the text that appears at every stage of a job in the customer portal job tracker, allowing you to provide your own instructions and information. For accounts without this feature, our default text ensures customers are informed about what to expect at each stage of the process.

-

-

-

Custom fields on job records

Customise your job records to collect the data points you need for each job. These can also be exported or sent automatically into other systems you use such as report writing apps to help push your desktop research straight into your report template.
Communication Features

Email integrations

Seamlessly connect any email address to Survey Booker and configure personalised rules for sending emails and tracking replies. Empower your workflow with efficient communication and automatic email logging.

Email templates - Automated

Streamline your communication process with our pre-designed standard emails that can be automatically sent at various stages of a job, from acknowledging the initial enquiry to submitting the final report. Customise each email template by editing the text, selecting the desired data to include, and choosing when to send them out. Adapt to your brand style by sending both plain text and HTML emails, ensuring a cohesive and professional representation of your brand.

Email templates and attachments - custom

Enhance your communication capabilities by creating personalised email templates for manual correspondence, which seamlessly integrate with our email system. Additionally, you can upload standard documents to be attached to both automated and custom email templates, providing a comprehensive and efficient communication experience.

5

10

20

Unlimited

SMS messaging

Get sales messages in front of customers faster and keep customers informed with SMS update messages during their survey, in addition to email alerts. Choose between one-way or two-way SMS options to suit your communication needs. SMS credits can be purchased separately at a rate of £0.049 per 160 characters per message. Easily add this feature as a bolt-on to enhance your communication channels.

-

-
Sales Features

Quotes

Effortlessly consolidate all your leads within your account, allowing for seamless management of your sales funnel leading to an increased conversion rate of enquiries into sales.

Unlimited

Unlimited

Unlimited

Unlimited

Customer accounts

Empower your customers with convenient login access to view their comprehensive quote history, book services, and track the progress of their surveys with ease.

Messaging system

Enable seamless customer communication by allowing them to send messages directly through their account. Receive message alerts with comprehensive details and reply directly without the need to log in, ensuring efficient and uninterrupted communication.

Display external reviews

Utilise our versatile review system to showcase and highlight customer feedback directly on your website. Choose to collect and display reviews through our internal system, or seamlessly link to an external review site where you already gather reviews, ensuring transparency and credibility in showcasing your reputation.

-

Lead nurture

Managing new leads while ensuring consistent follow-up with older ones can be challenging. Our lead nurture system automates the process by automatically following up with leads that are different ages encouraging further enquiries or instructions from your existing enquires. Seamlessly enhance your lead management capabilities by adding this feature as a bolt-on to optimise your conversion rates.

-

Discount codes

Enhance customer satisfaction by offering them exclusive discount codes that can be applied during the checkout process, providing them with valuable savings on their purchases.

-

Introducer accounts

Collaborate seamlessly with business partners who refer work to you by offering them dedicated accounts to track each customer they send and monitor survey statuses. Customise referral fees to be added to or included in your standard quotes, ensuring a fair and transparent system. Gain insights into the performance of each referrer, including the number of leads received, through our reporting dashboard. Elevate your partnership management by incorporating this feature as a bolt-on option to maximise your business opportunities.

-

Introducer accounts plus

Take your partnership management to the next level by utilising Introducer Accounts Plus. Set up customised fee scales, Service Level Agreements (SLAs), and contacts specific to each introducer firm, allowing for more efficient and tailored partnership management.

-

-

-

Request call back button

Simplify customer communication by offering a convenient "Request Call Back" option on the quote page, allowing them to easily connect with you for additional information about your services. This streamlines the process by eliminating the need for customers to call during your available times, while also providing valuable insights into warmer leads. Enhance your lead management capabilities by adding this feature as a bolt-on option.

-

-

Availability alert and coverage booking blocker

Enhance customer experience and optimise your service coverage with our Availability Alert and Coverage Booking Blocker features. Availability Alert: Display alerts specific to job types and locations, notifying customers of any extended lead times or providing general lead time information when they initiate a booking. Coverage Booking Blocker: Define whether a booking should be blocked or allowed if a customer attempts to book from an active quote in a location no longer covered according to your settings, ensuring accurate service provision. Improve efficiency and maintain accurate service coverage by leveraging these powerful features.

-

-

-

Panel settings

Expand your service reach by configuring locations where you can offer quotes to customers, even if you can't directly provide the service yourself. Panel Jobs: Easily identify and categorise jobs in these locations as panel jobs, indicating that they require partnering with another surveyor or surveying firm. Effortless Payment and Partnering: Customers can conveniently make payments, while you can seamlessly pass the job on to your trusted partner surveyor or surveying firm, ensuring a smooth and efficient process.

-

-

-
Time Saving & Team Management Features

Assign team members

Streamline job management by manually assigning team members to specific tasks, granting them access to view comprehensive job details and notes. Eliminate the risk of customer requests getting lost in email inboxes and ensure full transparency within your team regarding the status of each task. Enhanced Collaboration: With this bolt-on feature, enhance team collaboration and maximise efficiency by enabling team members to seamlessly coordinate and stay updated on job progress.

Tasks and reminders

Effectively manage your workflow by setting tasks for various activities, whether it's calling back a customer or completing survey-related tasks. Stay organised and avoid forgetting important actions by setting timely reminders. Easily track and access all your tasks conveniently from your dashboard, ensuring nothing falls through the cracks and enabling efficient task management.

Calendar

Customise your Survey Booker calendar to tailor it to your specific needs. Personalise event titles, appointment lengths, and utilise color coding options to enhance organisation and clarity. Effortlessly track and manage bookings by gaining a clear overview of each user's scheduled appointments in their respective diaries. Stay organised and ensure efficient scheduling with the flexibility and customisation offered by the Survey Booker Calendar.

User availability

Easily manage surveyors' schedules by setting standard working hours and specifying periods for annual leave or other time off, ensuring hassle-free appointment bookings. Streamlined Appointment Booking: With user availability settings, you can efficiently schedule appointments within surveyors' designated working hours and account for their planned time off, simplifying the booking process and minimising scheduling conflicts.

Reporting dashboard

Gain valuable insights into your business performance through our comprehensive reporting dashboard. Access reports that analyse various variables, including the total number of quotes submitted, instructions received, and turnaround times. Advanced Filtering: Utilise powerful filters to refine your reports based on lead source, survey type, date, postcode, and user, allowing you to assess your performance across different areas and gain a deeper understanding of your business operations. Make informed decisions with the aid of our versatile reporting capabilities.

E-Signatures

Streamline the survey process and save time with our convenient e-terms feature. Pre-fill terms with data stored in Survey Booker, reducing the need for manual data entry. Flexible Document Usage: E-signatures are pay-as-you-go with a charge of £0.675 + VAT per signature. Take advantage of bulk signature purchases to reduce the cost per terms document, offering cost-saving benefits for your business.

Report upload block

Take control over customer access to reports by setting parameters for visibility based on outstanding terms or payment. Customise communication: Define a personalised message that appears in the report available email and customer account alert until payment or terms are received, ensuring clear communication and expectations. Visibility upon completion: Once the necessary requirements are fulfilled, the report automatically becomes visible to the customer, ensuring a smooth and efficient process.

-

-

Auto send terms

Simplify the process by automatically sending terms to customers for signing when they request a booking. This seamless automation ensures efficient handling of terms and enhances the customer experience, eliminates the need for manual submissions and streamlines the booking process.

-

-

-

Team settings

Create teams and assign users. Easily filter quote tables, task tables, reports and more by user or team to quickly compare how your teams are performing.

-

-

Automated lead allocation

Streamline lead distribution by implementing rules that automatically assign new leads to the most suitable sales team members based on a diverse range of factors. Efficient Team Assignment: Ensure optimal lead management by setting up intelligent rules that consider variables such as expertise, location, workload, or other relevant factors, allowing for efficient and effective lead allocation. Enhance productivity and maximise conversion rates by leveraging the power of automated lead allocation, ensuring leads are promptly assigned to the appropriate team members to be actioned.

-

-

-
Integration Features

Document storage allowance

]Enjoy the convenience of expanding your storage space to accommodate your evolving document requirements, ensuring efficient document management within Survey Booker.

50GB

150GB

300GB

Custom

Connection to lead generation sites

Seamlessly connect your Survey Booker account with popular lead generation sites, including RICS Find a Surveyor, Compare My Move, Local Building Surveyor, Local Surveyors Direct, PinLocal, and reallymoving. Automated Lead Processing: Each lead can receive an automated welcome email containing relevant information pertaining to their specific survey type, enabling smooth follow-up interactions. Additionally, customers can conveniently retrieve their quotes at any time, enhancing their overall experience.

Online payment

Seamlessly facilitate online payments by connecting to leading payment gateways such as Stripe, Worldpay, and Klarna, providing convenient options for your customers to complete transactions securely. Offline Payment Confirmation: For offline payments, easily track and manage the receipt of payments by marking them as received within the system, ensuring accurate records and efficient payment management.

Office 365 Calendar Integration

Seamlessly incorporate appointments, report due dates, and tasks into user-specific Office 365 calendars or a centralised calendar.

-

Zapier

Unlock the power of seamless connectivity by integrating your Survey Booker account with over 5000 apps through Zapier. Effortlessly connect with calendars, accounting software, mailing lists, review sites, and many more. Flexible Bolt-On Option: Enhance your workflow by adding the Zapier API integration as a bolt-on feature. Note that Zapier offers its own pricing plans, including a free option, with premium apps and connections requiring a paid Zapier plan.

-

Core Logic (Survey Hub)

Seamlessly link your Survey Booker account to Survey Hub, enabling instant integration of your private instructions into the platform. Effortless Updates and Retrieval: Benefit from automated updates, including booking dates and inspection confirmations, ensuring efficient communication and data synchronisation. Retrieve and send out the final report seamlessly through the integration. Bolt-On Convenience: Enhance your workflow by adding Core Logic - Survey Hub integration as a convenient bolt-on feature, providing a seamless connection between Survey Booker and Survey Hub for streamlined operations.

-

-

Report writing integrations

Simplify your reporting process by seamlessly posting instructions to GoReport, Imfuna, Property Inspect or your own custom app. Upon logging in, find a pre-filled template with job data, ready for efficient report generation. Streamlined Report Submission: With just a click, post your completed report directly to Survey Booker. Our platform will then handle the delivery of the report to your customer, ensuring a seamless and efficient workflow. Bolt-On Convenience: Enhance your reporting capabilities by adding the report writing integration as a convenient bolt-on feature, enabling a seamless connection between your report writing app and Survey Booker for optimised report management.

-

-

Open API

Unlock the potential of our Open API, allowing you to seamlessly post leads into Survey Booker and access data for external use. Effortless Lead Posting: Utilise the Open API to effortlessly post leads into Survey Booker, streamlining your lead management process and ensuring smooth data integration. Data Retrieval for External Use: Access and retrieve data from Survey Booker using the Open API, empowering you to utilise the information in other applications or systems, maximising the value and flexibility of your data. Harness the power of our Open API to enhance your data flow and optimise your business operations.

-

-

POST API

POST API and GET API

Call / VoIP Integrations

Connect your VoIP Call software to your Survey Booker account. Start calls in a click from a job or contact record or see who's calling when receiving calls. Automated logging: once your call is completed, automatically log the call on the relevant record helping you to evidence all calls made, received and what was said. Reporting: view statistics for all calls made and received and understand who's having the most successful calls.

-

-

Google Analytics

Gain valuable insights into user activity on your Survey Booker account pages by seamlessly incorporating a Google Analytics code. Track User Engagement: Monitor and analyse the number of users visiting each of your account pages, enabling you to understand user behavior, optimise your website, and make informed data-driven decisions. Enhance Performance: By integrating Google Analytics, you can harness the power of data to improve user experience, drive conversions, and maximise the performance of your Survey Booker account.

-

-

-

2FA - Google Authenticator

Strengthen the security of your Survey Booker account by implementing Two-Factor Authentication with Google Authenticator. Enhanced Account Protection: Enable an additional layer of security by requiring users to provide a unique verification code from Google Authenticator during the login process, ensuring secure access to your Survey Booker account.

-

-

-

Single Sign On (Azure)

Enable users to securely access Survey Booker with their existing credentials from an identity provider or authentication system, eliminating the need for separate login credentials. Enhanced User Experience: Simplify the login process and enhance user convenience by providing a seamless and unified authentication experience across multiple platforms and applications. Efficient Account Management: SSO integration reduces the administrative burden of managing multiple user accounts and enhances security by centralising authentication controls.

-

-

-

Email validation

Safeguard your sender reputation and improve email deliverability by implementing Email Validation. Verification Process: Customer email addresses are carefully checked to determine their validity and identify potential spam or fake addresses. If an address is marked as invalid, emails will not be sent, preventing unnecessary bounces and protecting your sender reputation. Override Capability: In case of an incorrect validation result, you have the ability to override the check and proceed with sending emails as desired. Enhance the reliability of your email communications and maintain a positive sender reputation through effective Email Validation.

-

-

-
Onboarding and Support

Free account setup and settings review session

Benefit from a free account setup and receive a comprehensive review of your Survey Booker settings by our experienced experts. Tailored Configuration: Our experts will guide you through the account setup process, ensuring optimal configuration based on your specific needs and requirements. Optimisation Insights: Gain valuable insights and recommendations from our experts as they review your Survey Booker settings, helping you make the most of the platform's features and capabilities. Maximise the value of your Survey Booker account with our complimentary setup assistance and expert review, tailored to meet your business objectives.

Custom

Team onboarding

Experience personalised onboarding sessions tailored to your needs and goals. Guided Introduction: Our dedicated team will provide comprehensive guidance and support during the onboarding process, ensuring a smooth transition and familiarity with Survey Booker. Customised Training: Benefit from tailored training sessions designed to help you maximise the platform's capabilities, empowering you to effectively utilise Survey Booker for your specific workflows. Start your Survey Booker journey on the right track with our informative and tailored onboarding sessions, setting you up for success from the beginning.

-

Help and support

Count on our dedicated Support Team to provide assistance whenever you encounter an issue or have a question that cannot be resolved using our guides. Our knowledgeable team is committed to guiding you in the right direction to find the best resolution for your specific needs.

Email technical support

Email technical support

Email and video call technical support

Email and video call technical support

Access to extensive library of guides and video tutorials

Maximise Your CRM: Dive into a range of support guides and videos that provide step-by-step instructions and best practices to optimise your usage of the Survey Booker CRM. Gain a better understanding of its capabilities and unlock its full potential to drive efficiency and growth within your organisation.
To view a full breakdown of features by plan, take a look at this page on a larger screen where you can view a comprehensive table of features. Alternatively, turn your phone landscape and the feature tables should display!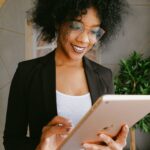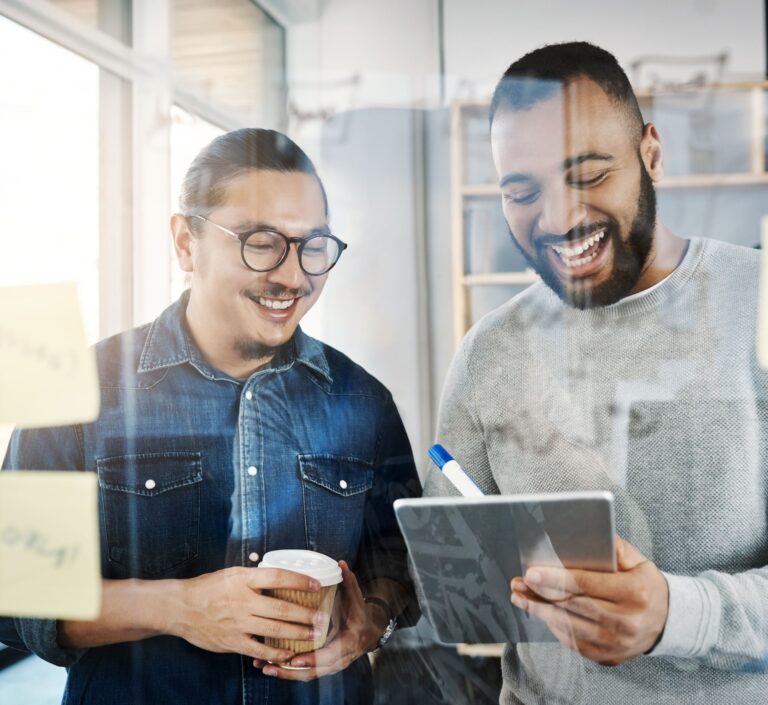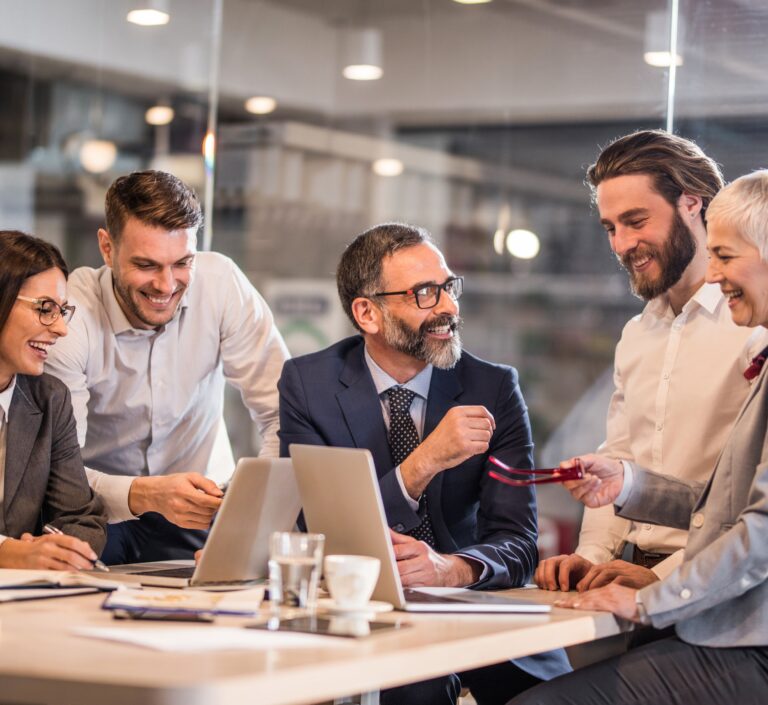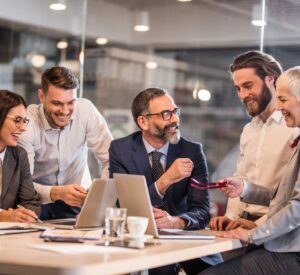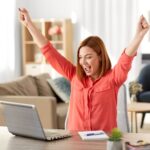 Finding the Ideal Plan for Your Business
We understand that every surveying firm is different. If you're not ready for a higher plan, you can add up to two bolt-ons to your current plan to achieve what you need before taking the next step. Whatever plan you choose, Survey Booker can scale as you do helping you to optimise your processes further and put full focus on your customers. Speak to our team about pricing today.
Every plan includes all the essentials you need to boost your business from lead integrations to team management.
A unique customer and referral partner portal to help engage your stakeholders and support your customer service.
Boost your profits by increasing the average fee your are able to charge. Many of our customers report more instructions at better fees after using Survey Booker.
Our customers rave about our support. Our team are on hand at any time to help support you in achieving your goals.
We power surveyors throughout the industry from individuals to enterprise. Join the growing number of surveyors trusting Survey Booker to take their business to the next level.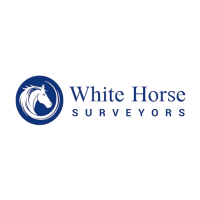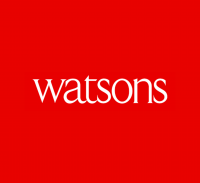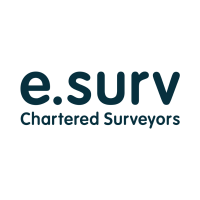 "We would recommend Survey Booker to anybody that is looking to create a technologically advanced experience for users and clients. We had that conversation with Survey Booker and we've never looked back. It would be a good idea for you to do the same."
Zoe Baker
Director
"I've already referred it to some surveyor friends. I feel it saves masses amount of time it draws more people in, gets you more leads and the customer service is fantastic. I don't see why you wouldn't take the plunge and go for it. It's well worth the money."
Dean Lockley
Director
I've been able to free up so much more time now to squeeze in an extra few surveys a week which has easily paid for Survey Booker."
Jeremy Brady
Director
"I'd definitely recommend Survey Booker to others due to its scalability. It's been able to grow as we've grown but also, it's reasonably priced and even for a small firm of one person it would still make massive benefits."
Anthony Spencer
Director
"Since implementing Survey Booker it's allowed us to follow the same logical process for every client. It's all so drastically improved our efficiency of dealing with clients enquiries, turning around quotes..."
Luisa Desousa
Operations Director
"We have been impressed by a number of aspects but especially the ease of using the system along with the support at every stage from before, during and after initial setup."
Luisa Desousa
Operations Director
"Would I recommend Survey Booker? Absolutely. It has saved me a lot of time, it has enabled me to make more money and I think especially for small firms who find that they have a lot of time tied up in admin, it's a no-brainer."
Jeremy Brady
Director
Frequently asked questions