Web and Mobile Apps For Medium to Enterprise Level Businesses
Uninterrupted accessibility, anywhere, anytime: Whether your teams are stationed at their desks in the office or always on the move, our web and mobile apps are meticulously crafted to enhance your team's convenience and efficiency.
Efficient Team Tools for Access Anytime, Anywhere
We understand that the surveying industry extends far beyond office walls. Whether you're leading from corporate headquarters or always on the move, our web and mobile applications are meticulously crafted to meet your team's distinct needs. Harnessing the latest web and mobile app technologies, we empower every team member, whether they're in the field or at HQ, with essential tools and unmatched convenience.
Continue scrolling to explore how our customised solutions can revolutionise your business, regardless of your team's physical whereabouts.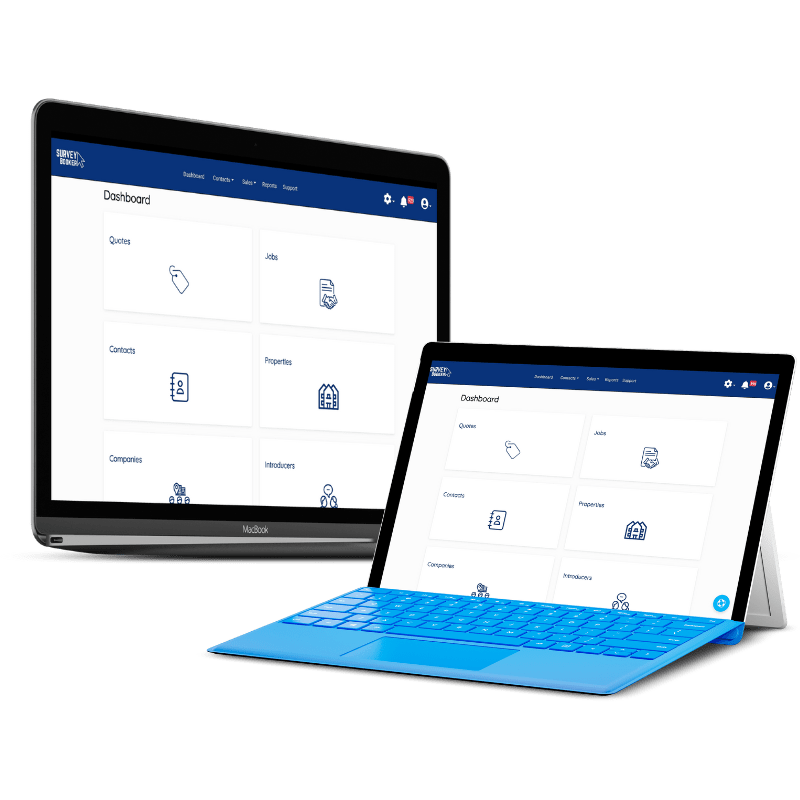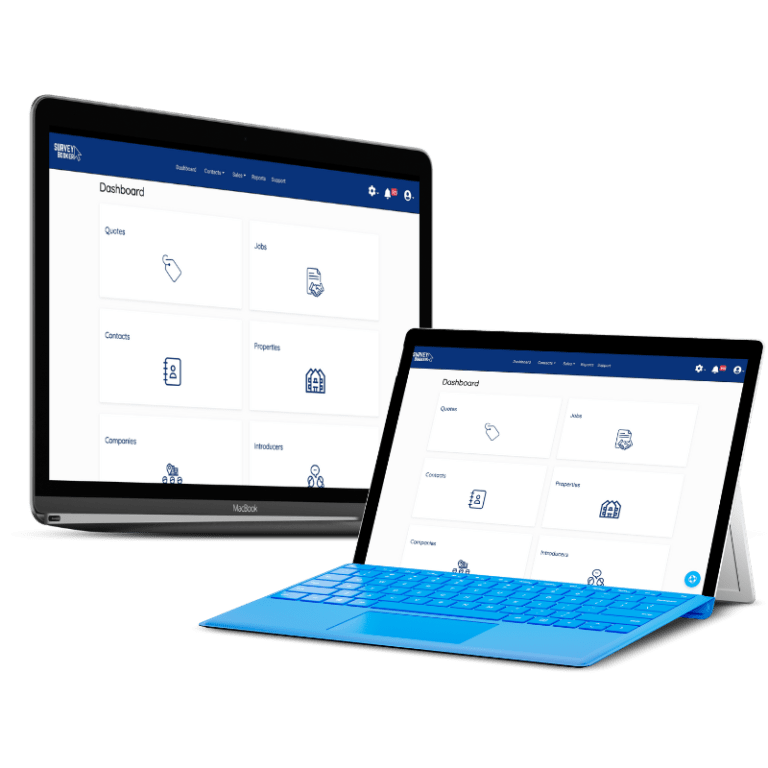 Web App: Experience Everything You Need
For large and enterprise-level businesses, our web app is your gateway to all the features you require, from managing quotes to fine-tuning settings. It's thoughtfully optimised for any device, from desktops to mobiles. Your sales team can keep a watchful eye on new leads and sales progress, no matter where they are. And they can tailor their notifications to align with their unique sales process.
Effortlessly manage your customers, team members, and more, all through our comprehensive cloud-based application. Accessibility and control have never been easier, directly from your web browser.
Mobile App: For On-the-Go Professionals (coming soon)
Our dedication to accessibility ensures you can harness the power of Survey Booker from nearly any device. Yet, we've gone the extra mile with our mobile app, making life even more convenient for surveyors constantly on the move. With our mobile app, accessing Survey Booker is a breeze. You can instantly access vital information, supercharging your efficiency. Sales team members can access new inquiries, surveyors can view assigned jobs and your whole team can update jobs from their tablets or phones. Plus, you can set up push notifications on your device to stay in the loop with key updates.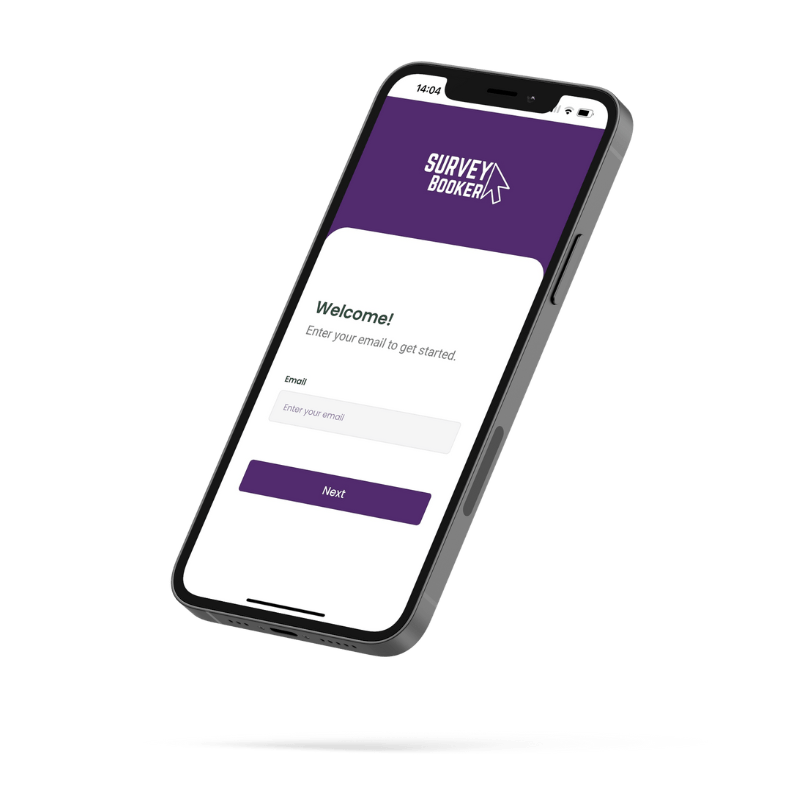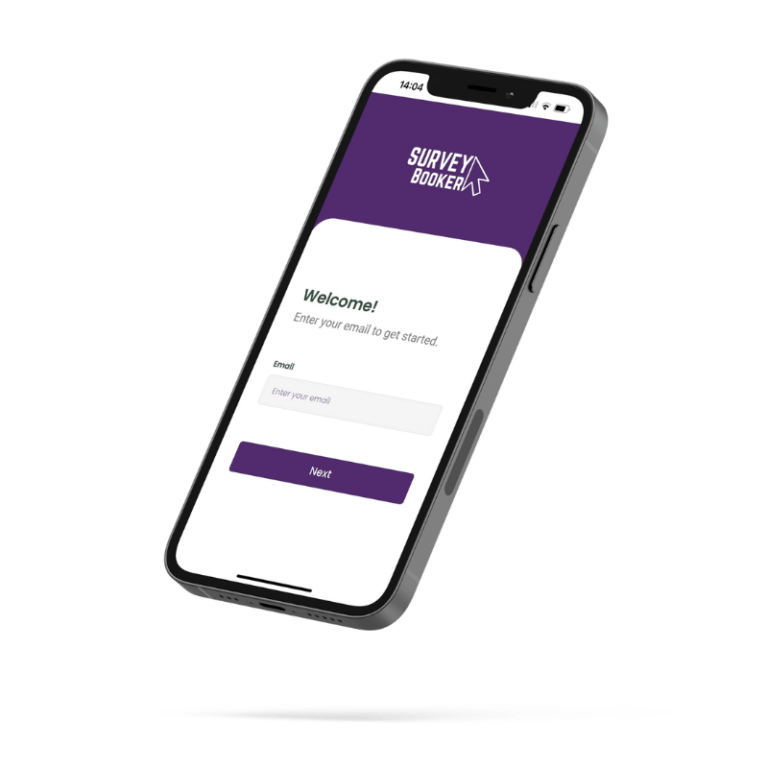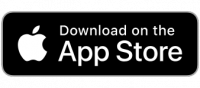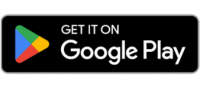 Explore our Array of Business-Boosting Features
Experience the power of Survey Booker's comprehensive suite of time-saving tools and features. Each facet is meticulously designed to empower you with the resources you need to optimise your workflow, enhance customer interactions, and much more. Click through our business-boosting features below to learn more.
Small business features
Large business features