Compliance For Individuals And Small Businesses
Streamline Compliance for Uninterrupted Focus on Customers and Fee Earning. Embrace automation to effortlessly handle compliance tasks, allowing you to concentrate on your core strengths and customers.
Unleash Your Focus on Customers and Profitability
Compliance is critical but it shouldn't distract from why you're in business – to serve customers. Staying compliant has never been more effortless. Our extensive array of features ensures you maintain meticulous record-keeping standards in line with regulatory requirements. From e-signed terms, call, message, and email logs to comprehensive job notes, document storage, and customisable job fields, we provide all the tools you need to handle your compliance efficiently. Rest assured that your valuable records are readily accessible whenever you require them. Our platform is designed to keep key information at your fingertips for quick and easy auditing. 
Learn more about our compliance boosting features below.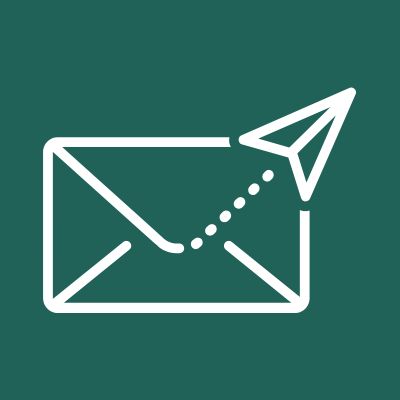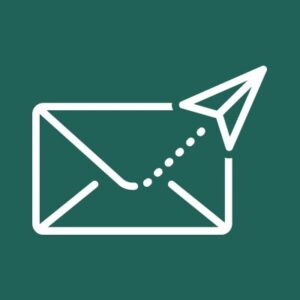 Auto Send Terms (bolt-on / higher plan)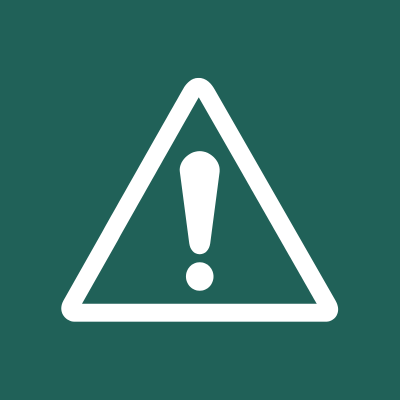 Report Upload Block (bolt-on / higher plan)
Effortless and Seamless E-Signed Terms: Consistent Signing Process Made Easy
Enhance customer communication and streamline processes by effortlessly sending terms with a single click. Experience the convenience of auto-populated fields, ensuring a swift, hassle-free and consistent process. Customers can conveniently sign from any device, while every signed terms document is seamlessly recorded onto the job record, providing a comprehensive and organised overview. Say goodbye to paperwork and data errors and hello to efficiency with E-Signed Terms.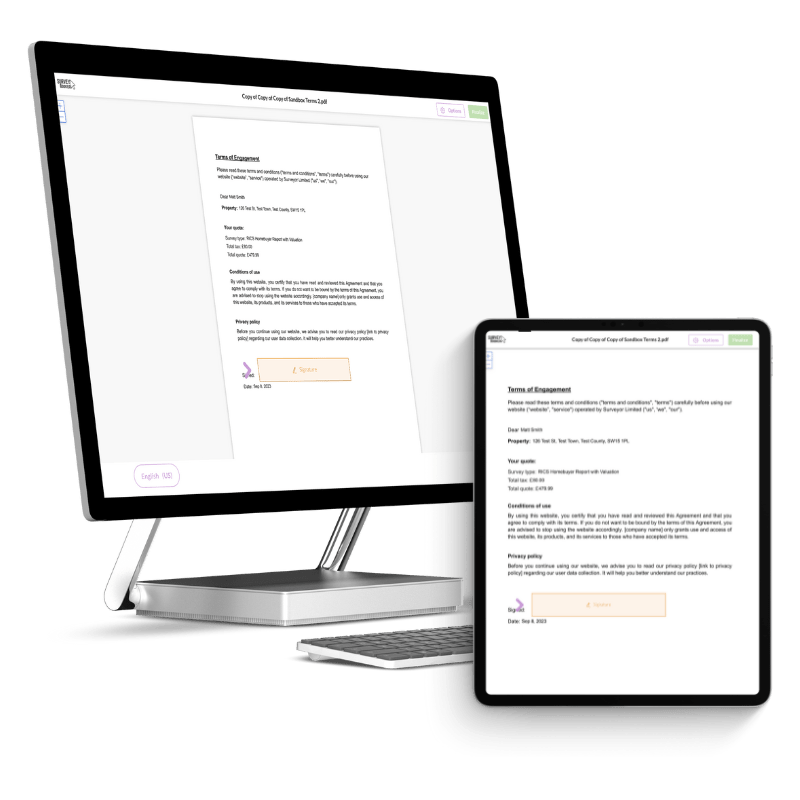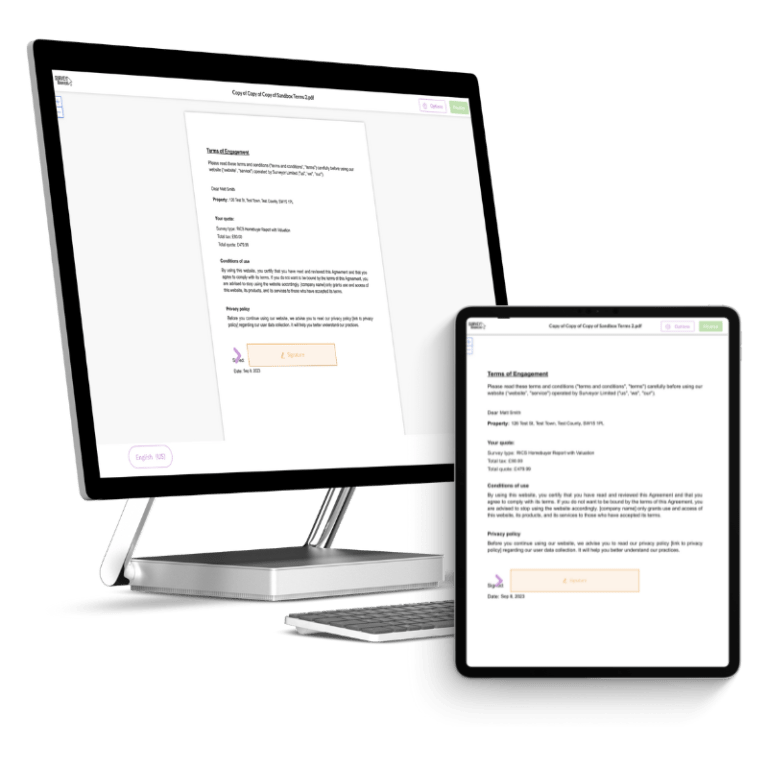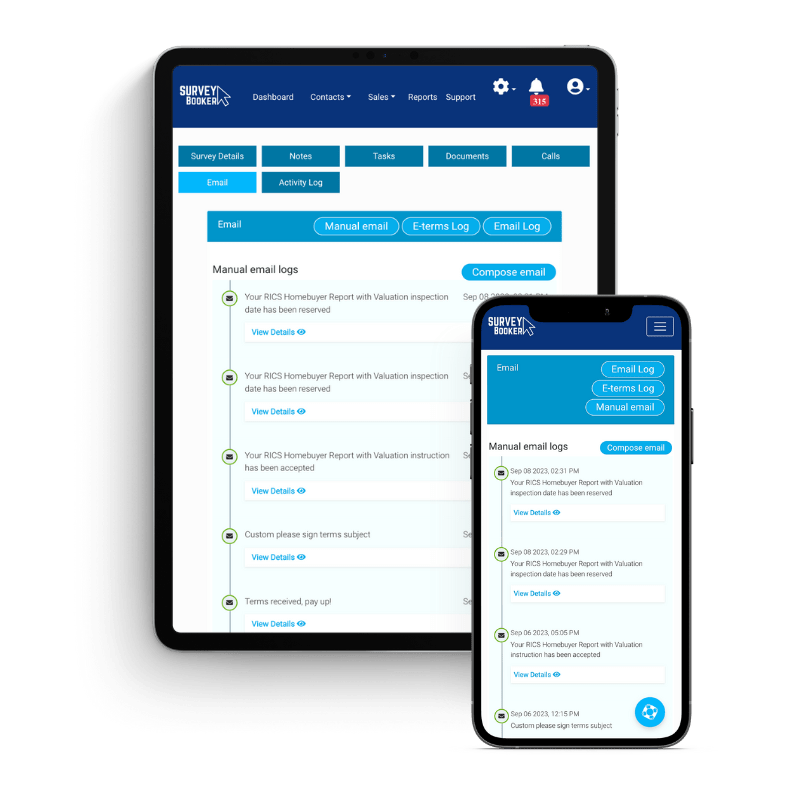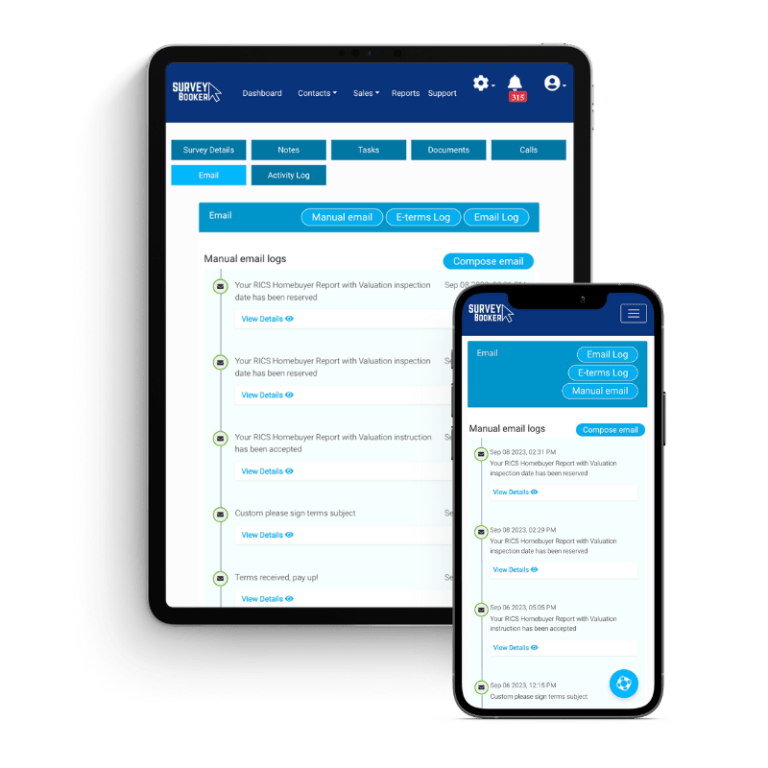 Correspondence Logs: Comprehensive Communication Records
Keep a comprehensive record of all your correspondence effortlessly. Whether it's automated emails or manually crafted messages, every communication is systematically logged and linked to its respective job record, including customer responses. Additionally, you have the convenience of accessing sent and received SMS messages whenever you need.
This powerful feature not only ensures compliance with regulatory requirements but also streamlines customer query handling. Say goodbye to tedious searches through inboxes or waiting for team members to return from vacation. With Correspondence Logging, you can efficiently access and review all interactions, enabling swift and informed responses to your valued customers.
Job Notes: Effortless Record-Keeping Made Simple.
Effortlessly capture questions, customer requests, advice provided, onsite notes, and job updates, all centralised in a single location. Instantly access your notes, whether on-site or addressing customer inquiries, ensuring no vital details are overlooked in the final report. Timestamp each entry to evidence when notes where made throughout the entire process. Foster team collaboration by allowing members to view and contribute their own notes, ensuring everyone stays informed. Enhance your compliance efforts with our user-friendly note-taking solution.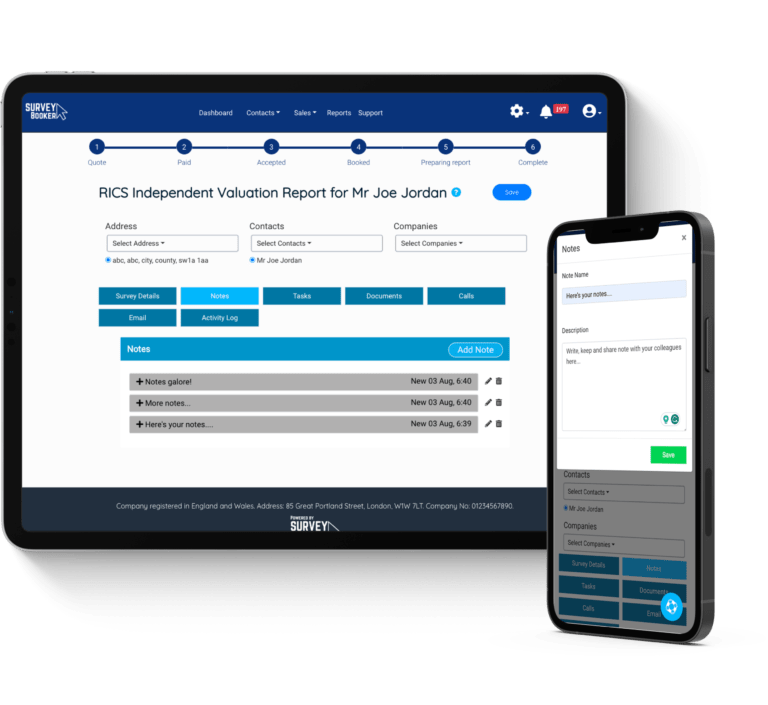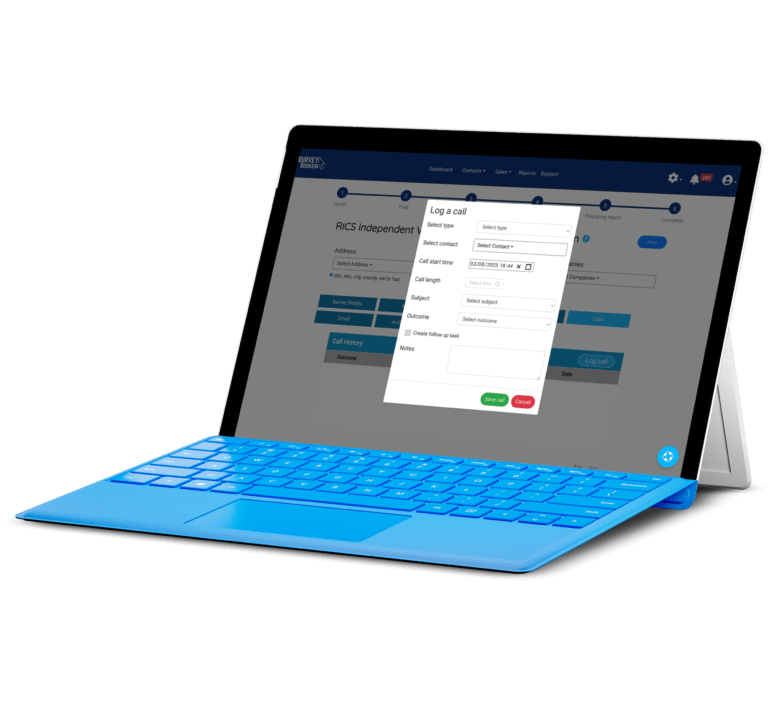 Call Logs: Enhanced Customer Contact Tracking
Effortlessly document all communication touchpoints with your customers through our Call Logs feature. Whether you're using our call integrations or manual entries, every interaction is recorded for your convenience. These logs seamlessly integrate into reporting statistics, empowering you to review team activity and performance effectively. Stay informed and organised with our efficient Call Logs, providing you with valuable insights into your customer interactions.
Document Management Made Easy: Securely Store Reports and Supporting Files.
Effortlessly store reports and essential documents within each job record. Easily and securely share document groups with customers through their portal, allowing them to access pertinent information with ease. Empower customers to contribute by enabling them to upload supporting files directly via their accounts. Simplify your document management process and enhance collaboration with this user-friendly feature.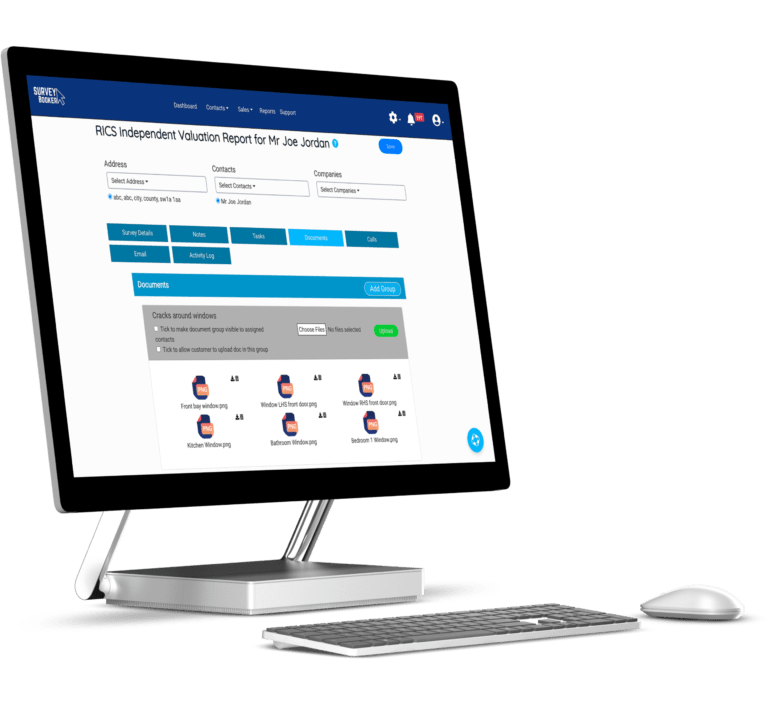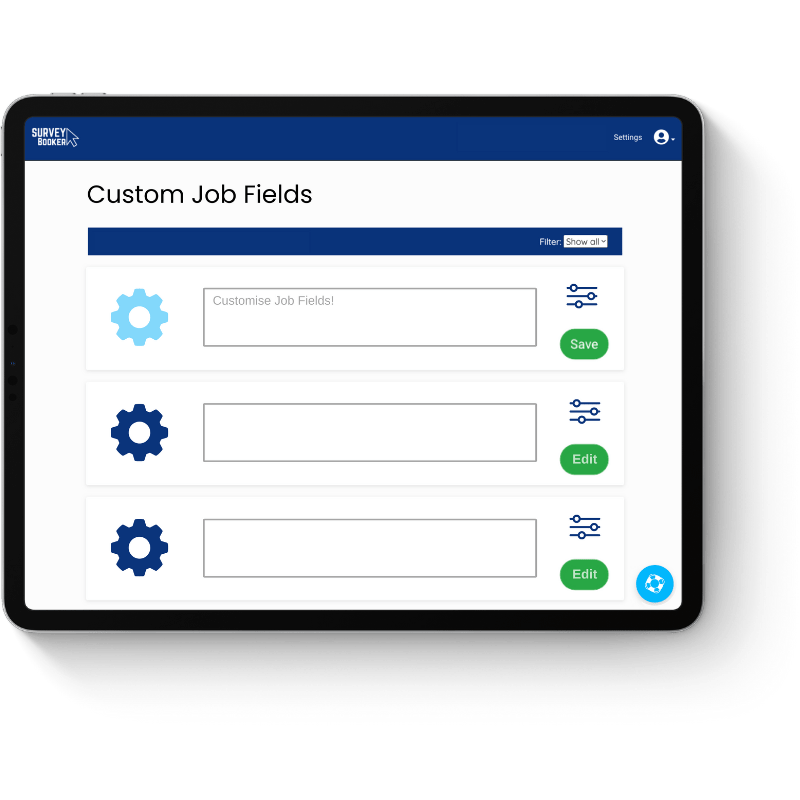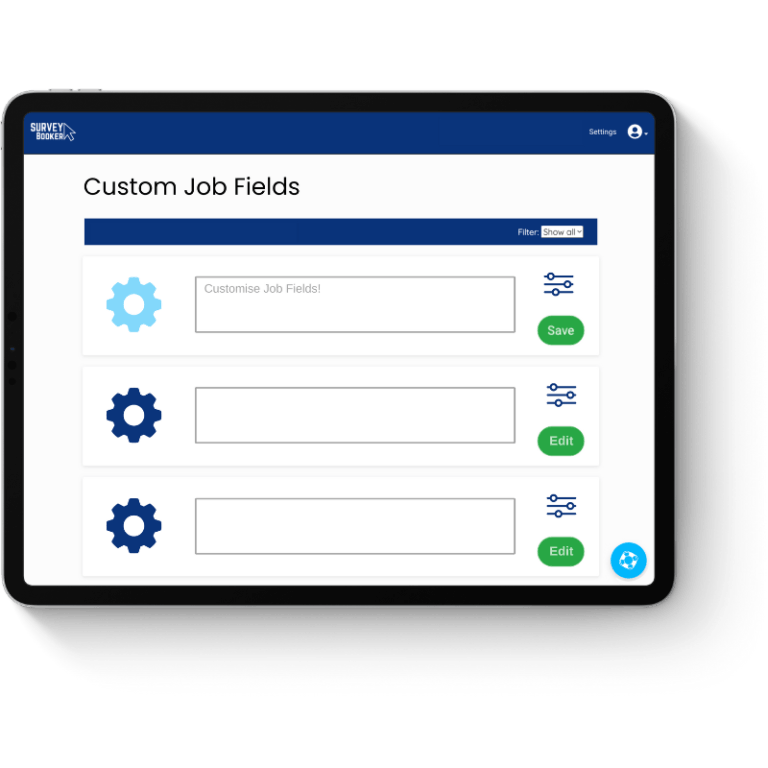 Custom Job Fields: Tailoring Data Collection for Your Services
Tailored Job Fields: Add your own data fields to job records to gather essential information for your diverse range of services. This ensures that you collect all the data you need for each job you carry out. This data can be sent through to other systems you use such as reporting writing software making it quick and easy to use all the data you collect wherever you need it.
Security And GDPR: Reinforcing Your Protection
Security: Rest easy knowing that Survey Booker prioritises your security and GDPR compliance. Our ISO 27001 Information Security Management certification underscores our commitment to maintaining the highest security standards. This certification offers you the advantage of showcasing to both your customers and auditors that you have chosen a service provider dedicated to robust security measures. 
GDPR: Your data enjoys a secure home on our UK servers, ensuring compliance with data residency regulations. Survey Booker also makes it easy for you to look up what data you hold on each customer so you can comply with with customer GDPR requests.
Trust Survey Booker to provide a robust and secure environment for your information.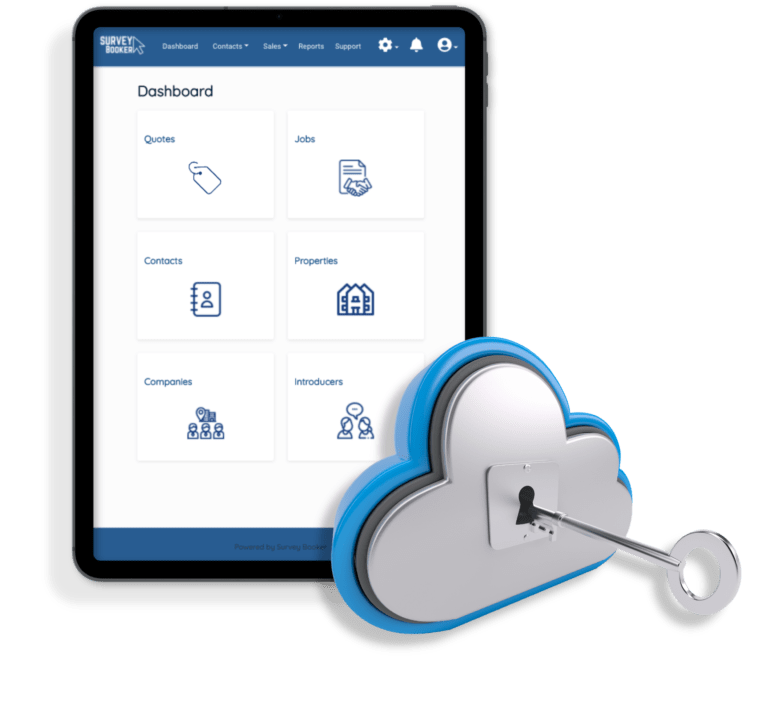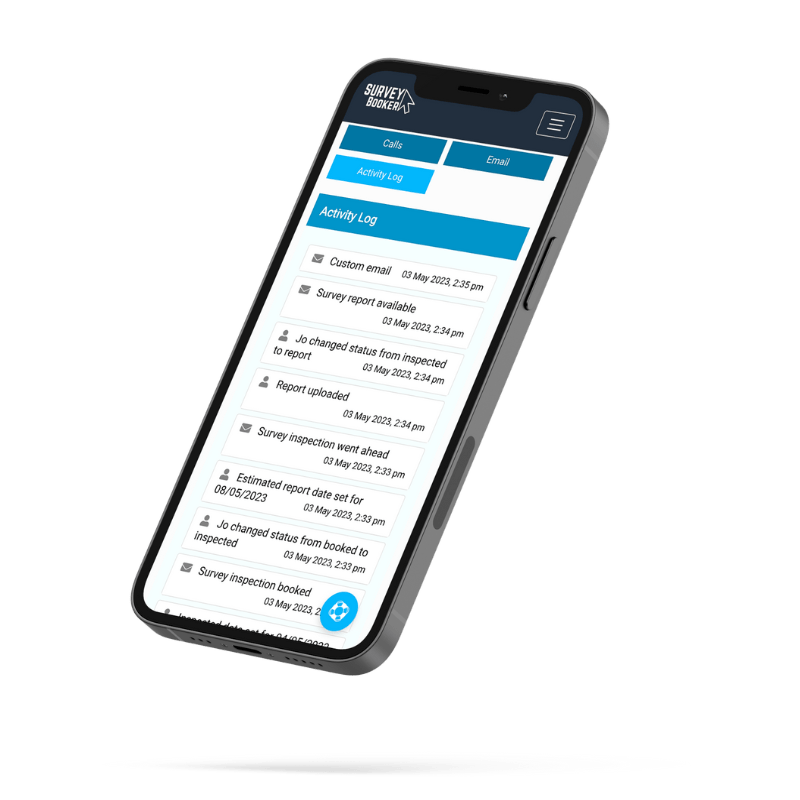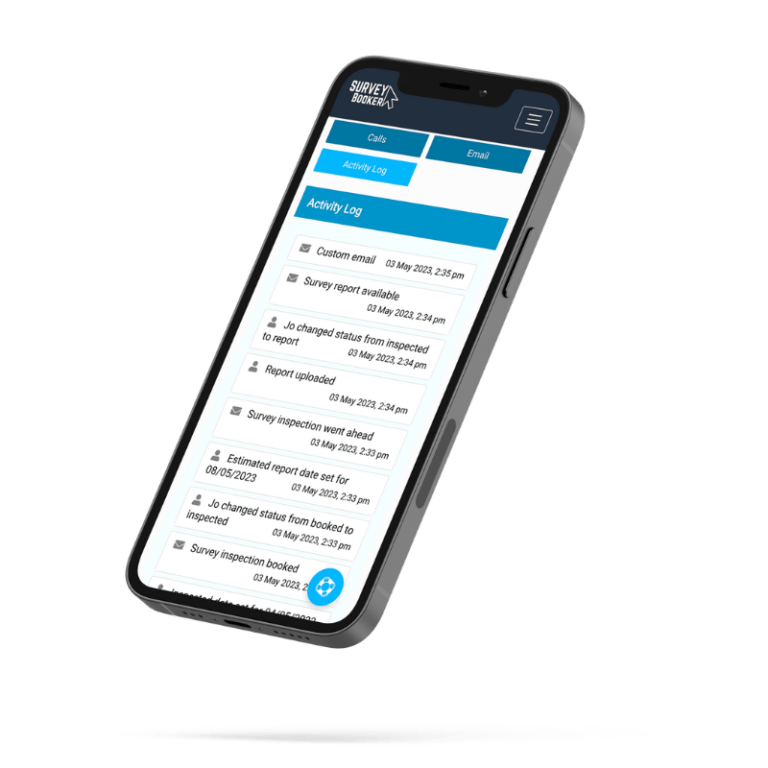 Activity Logs: A Clear Timeline of Actions
Stay informed and in control with our Activity Logs feature. Easily access a transparent record of all updates made to job records, providing you with a comprehensive overview of actions taken and changes implemented. This tool not only allows you to substantiate your actions and their timing but also empowers you to ensure that your team is performing as expected. With Activity Logs, transparency and accountability are at your fingertips.
Explore our Array of Business-Boosting Features
Experience the power of Survey Booker's comprehensive suite of time-saving tools and features. Each facet is meticulously designed to empower you with the resources you need to optimise your workflow, enhance customer interactions, and much more. Click through our business-boosting features below to learn more.
Small business features
Large business features
I'd definitely recommend Survey Booker to others due to its scalability. It's been able to grow as we've grown but also, it's reasonably priced and even for a small firm of one person it would still make massive benefits.