Onboarding for Medium to Enterprise Level Businesses
At Survey Booker, we are dedicated to delivering top-notch training, onboarding sessions, and ongoing support for the different teams within your business. Our mission is to empower your teams, enabling them to seamlessly incorporate our system into their daily routines with ease and efficiency. We understand that time is precious, and that change management is an important process to get right. That's why we offer comprehensive support to help you improve your current processes and enhance productivity, without the stress of having to figure it all out on your own.
Get started with Survey Booker as a Large firm
As a large firm we know you'll have existing workflows, other systems to integrate and different teams to train. You might even be migrating to us from another system. We can help with your onboarding, preparation, and review so you can go live with ease.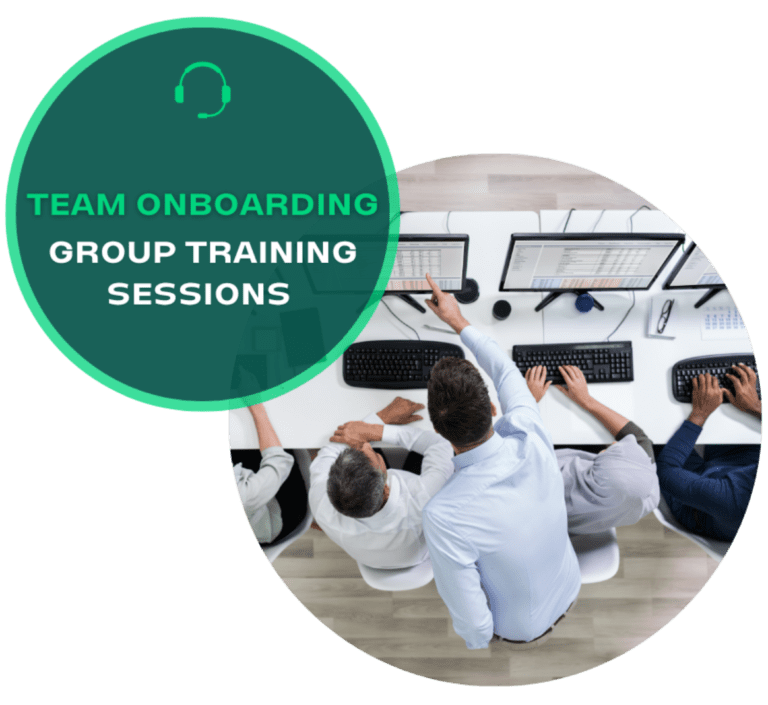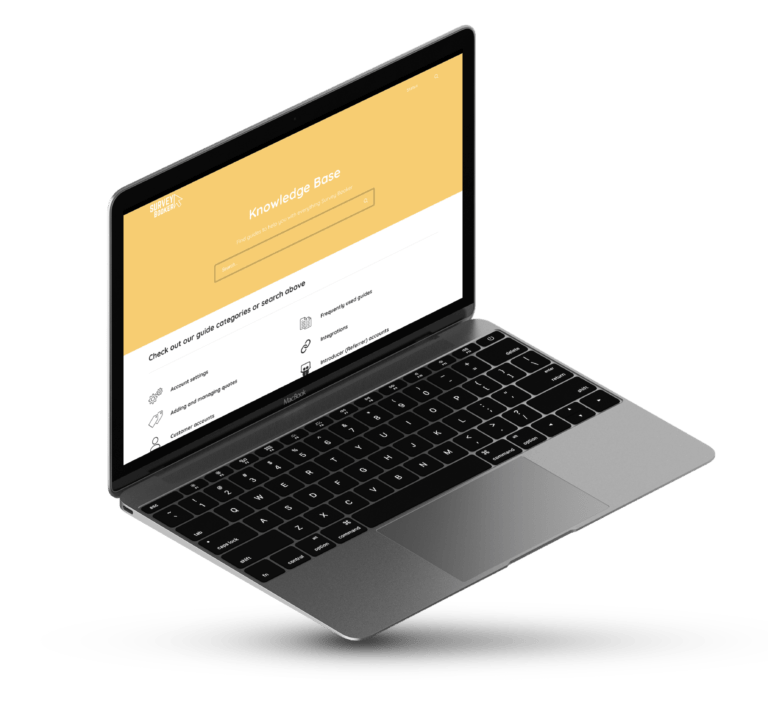 All the guides and tutorials your team need
We understand how critical your systems are to your success. We're on hand to discuss how you need your data to flow, review what other systems need to be integrated and more to advise you on the best set-up for you. We're available to help you set up your account, test and review workflows and integrations and arrange training for your different teams to cover the aspects of Survey Booker that they'll each be using. 
You'll have access to our Knowledge Base filled with video guides, on-page tours and our regular webinars covering different aspects of the system. Still need help? No problem! Our responsive support team are on hand to help answer your questions and get you up to speed with anything you need to do.
Onboarding tools for success
We recognise that every company is different so we have a range of support options available to help you get up and running and streamlined with ease.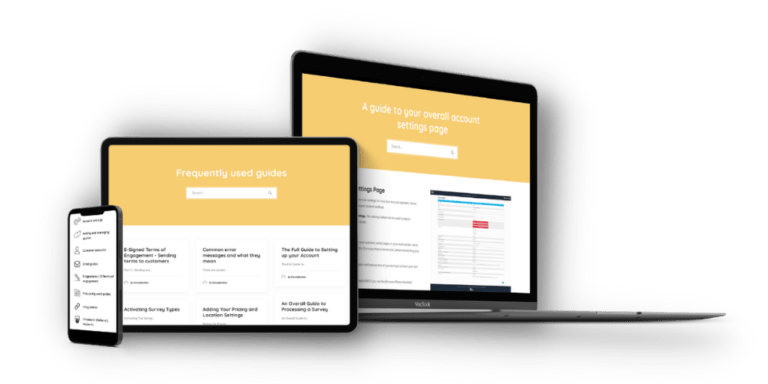 We've got your back every step of the way​
From personalised training sessions to expert-guided onboarding, we ensure a smooth transition and provide the resources you need to succeed. Discover how Survey Booker can revolutionise your workflows and simplify your survey, valuation and project processes.
Join us today and experience the difference firsthand!
Explore our Array of Business-Boosting Features
Experience the power of Survey Booker's comprehensive suite of time-saving tools and features. Each aspect is meticulously designed to empower you with the resources you need to optimise your workflow, enhance customer interactions, and much much more. Click through our business-boosting features below to learn more.
Survey Booker provides us with audit trail and activity log for each instruction. This means that everyone can easily see what has happened on each instruction. The activity log enables us to have everything in one place with access only available to specific users. Each of our agreements and our terms are held on record and the system complies with all data protection demands. We have been impressed by a number of aspects but especially the ease of using the system along with the support at every stage from before, during and after initial setup. Another aspect is the integration into our other essential systems like our own company website for quotes and the set up of the customer portal.
Survey Booker has become an integral part of our online offering and has helped pave the way for the lead generation activities we undertake today. Not only does the system manage customer quote requests and online bookings, it also automates client communications and sends out important documentation too.
Survey Booker has enabled us to create a managed flow of leads from a range of different sources. This has in turn led to a lot less manual work for the team, and created a smoother customer journey. Our sales account managers now have more time for direct sales, and our customers are able to see updates in their customer portal without having to email or phone our team and wait for a response. With the integration of different systems and automated notifications for our customers it means that every single lead is quickly touched. There is even no need for White Horse to be involved within online payments at point of sale.
With more time available for our team we are now able to work on more leads and have also increased our conversion rate. We can offer a personal touch and have increased sales significantly. We are also able to spend more time building relationships with our referral partners ensuring that we have a strong flow of future leads as well.