As you may have seen, the RICS Red Book UK National Supplement was published on 19 October 2023 and it will become effective on 1st May 2024.
A webinar is being held by RICS to help you learn more. Book your place here: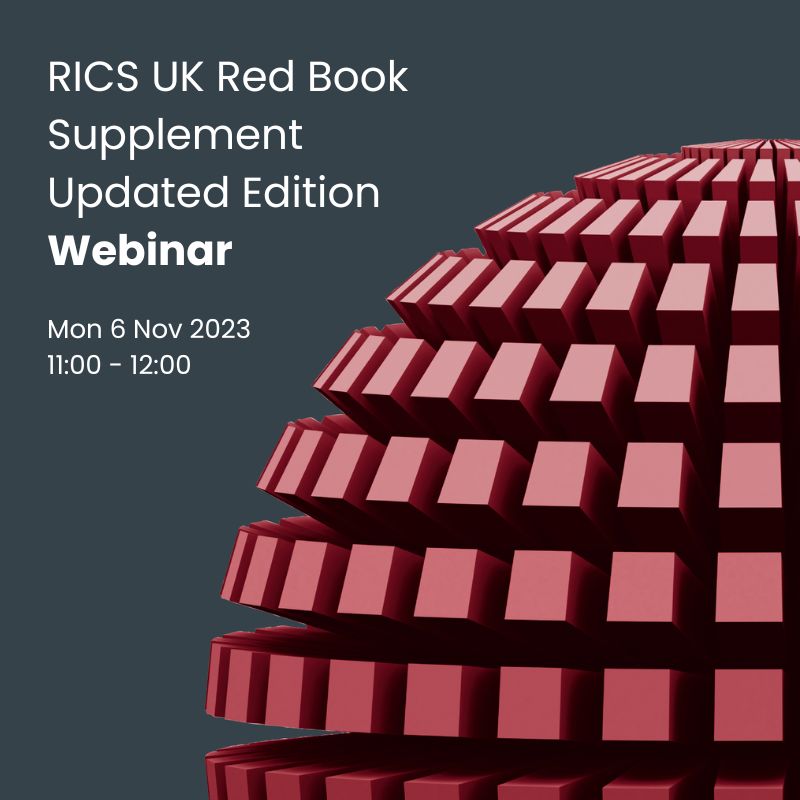 Key change
A significant change introduced in this update is the implementation of mandatory rotation cycles for regulated purpose valuations, with the aim of enhancing transparency and safeguarding against conflicts of interest. These new rules require valuation firms to rotate every ten consecutive years when valuing assets for regulated purposes. This change aims to better serve the public interest.
The revisions were developed by RICS' Valuation Review Implementation Committee and Knowledge and Practice Committee after extensive consultations with stakeholders involved in valuations. The updated standards have received approval from the Standards and Regulation Board (SRB).
Transition period
Recognising that these changes will have a substantial impact on the business models of RICS-regulated valuers in the UK, a transition period has been established to allow clients and firms a reasonable timeframe for the rotation of their business relationships. The new regulations will take effect on May 1, 2024, and RICS plans to provide industry briefings and an online webinar on November 6, 2023, to help stakeholders understand the new requirements.
In response to industry feedback, RICS acknowledges the need for a customised approach to governance and rotation regarding valuations related to public sector investment properties, given the existing legislative and regulatory framework in the public sector. RICS will work closely with public sector stakeholders to ensure the practicality and public interest are central to the implementation.
Martin Samworth, Chair of the RICS Board, emphasizes that these changes represent a logical evolution in valuation practice and align with similar requirements for audit. These updates are expected to enhance the integrity, transparency, and robustness of valuations conducted under the RICS Red Book, solidifying it as the global valuation standard and promoting good governance in the profession.
Nigel Clarke, Interim Chair of the RICS Standards and Regulation Board, notes that these innovative changes will enhance trust and confidence in the UK's valuation profession, reinforcing its reputation as one of the world's most respected valuation standards. The changes serve the public good and reflect RICS's commitment to regulating the built environment effectively.
RICS UK National  Supplement: https://www.rics.org/profession-standards/rics-standards-and-guidance/sector-standards/valuation-standards/red-book/red-book-uk