What is CRM or Survey Management System?
Your time, and your team's time, is best spent on the tasks where you are fee earning – carrying our surveys or winning instructions. Admin tasks and finding information are a distraction. When the housing market is at its peak, you have more quote enquiries than you need and you're receiving instruction after instruction. Wading through emails or a spreadsheet to track client information and the status of their survey is the last thing you need to run effectively.
A CRM can help you take your business, customer experiences and processes to the next level – to better your best. CRM stands for 'Customer Relationship Management' and is a database that allows you to easily view the live status of each customer and save you a significant amount of admin time.
Book a demo now
What is a CRM for surveying?
CRM systems are your single source of truth for all survey and customer information. This enables any team member to see the full customer picture, quote or survey status and provide better data-driven answers. CRM systems also integrate with the different software you use and enable you to remove manual processes from your day.
This ensures your business is organised and helps your organise a healthy pipeline of sales and surveys that saves time, increases sales and improves your customer experience. Some key features your CRM should offer:
Show all customer information in one place – no searching through spreadsheets and emails
Auto update status – when one person updates a survey status, everyone can see straight away
Automate tasks – no need to manually create terms, process payments or provide general survey updates
Customer engagement – allow customers to track their quotes, communication and
Audit compliance – view all information related to a survey such as reports, terms, correspondence and notes
Integrated – connect with industry software such as lead generation sites, panel management integrations and more
Reporting – view reports to understand how you're performing (sales and SLA's)
What to look out for from a Surveying CRM
Quote management
Customers can make a quote enquiry via your website and their data should add to your CRM system to prevent you needing to manually enter data. You can also add quotes manually if you prefer.
Lead generation sites can also integrate with your CRM so that your leads can be viewed immediately in one place without the need to scroll through emails. You can also easily see at a glance which leads have had a response and which need further information or contact from you.
Referrers can also integrate with you so that they can send you leads and track progress.
Terms of engagement
Integrated e-signature software can allow you to submit personalised terms for signing in a click. This can reduce the time taken to submit terms by 85% and reduce errors by 80% on average. These can be signed with ease on any device without the need to download, print, sign and send back. You can also track how far a customer has got with signing so you can follow up with the right questions.
Payments
If you take online payments, jobs can be automatically marked as paid by the system so that you know you can book in a job or release a report without having to check every single payment made. Multiple payment options help customers choose the option that they are most comfortable with.
Audit compliance
CRMs can be used for audit compliance as your single point of truth. Clicking on any job you can see all customer service notes, site notes, reports, terms of engagement and correspondence. Much easier than referencing different folders against your spreadsheets and email history.
Survey updates
Customer updates can be automated at general stages of a survey so they are kept up to date in a timely manner without you needing to remember to send that email. This keeps the customer happy that things are progressing and you free to have conversations at the important times.
Customer and team engagement
Customer engagement is key to a good experience and accounts enable your customers to be engaged with your company at every stage of the process. In the same way, your team can login and view what they need to do, leave notes and comment on tasks so everyone is on the same page with ease keeping your business flowing nicely.
Specialist CRMs for Surveying
Survey Booker
Survey Booker is a specialist CRM for surveying designed with the survey process at its core to help you streamline your processes and save up to 85% of the time you would normally spend on admin so you can focus on where you add value – speaking with customers and carrying out surveys.
Survey Booker is designed for surveying firms that want a CRM that is dedicated to handling the specific workflows they follow and integrates with other industry systems such as Survey Hub (CoreLogic), reallymoving, Local Surveyors Direct, Compare My Move and Local Building Surveyor as well as e-terms of engagement and payment systems to help manage the full surveying booking and compliance process.
General purpose CRMs:
Pipedrive makes sales visual by creating customised pipelines so you can see exactly where all of your deals are in the sales process. Pipedrive also offers a mobile app and integrates with third-party systems including Asana, Trello, and Slack.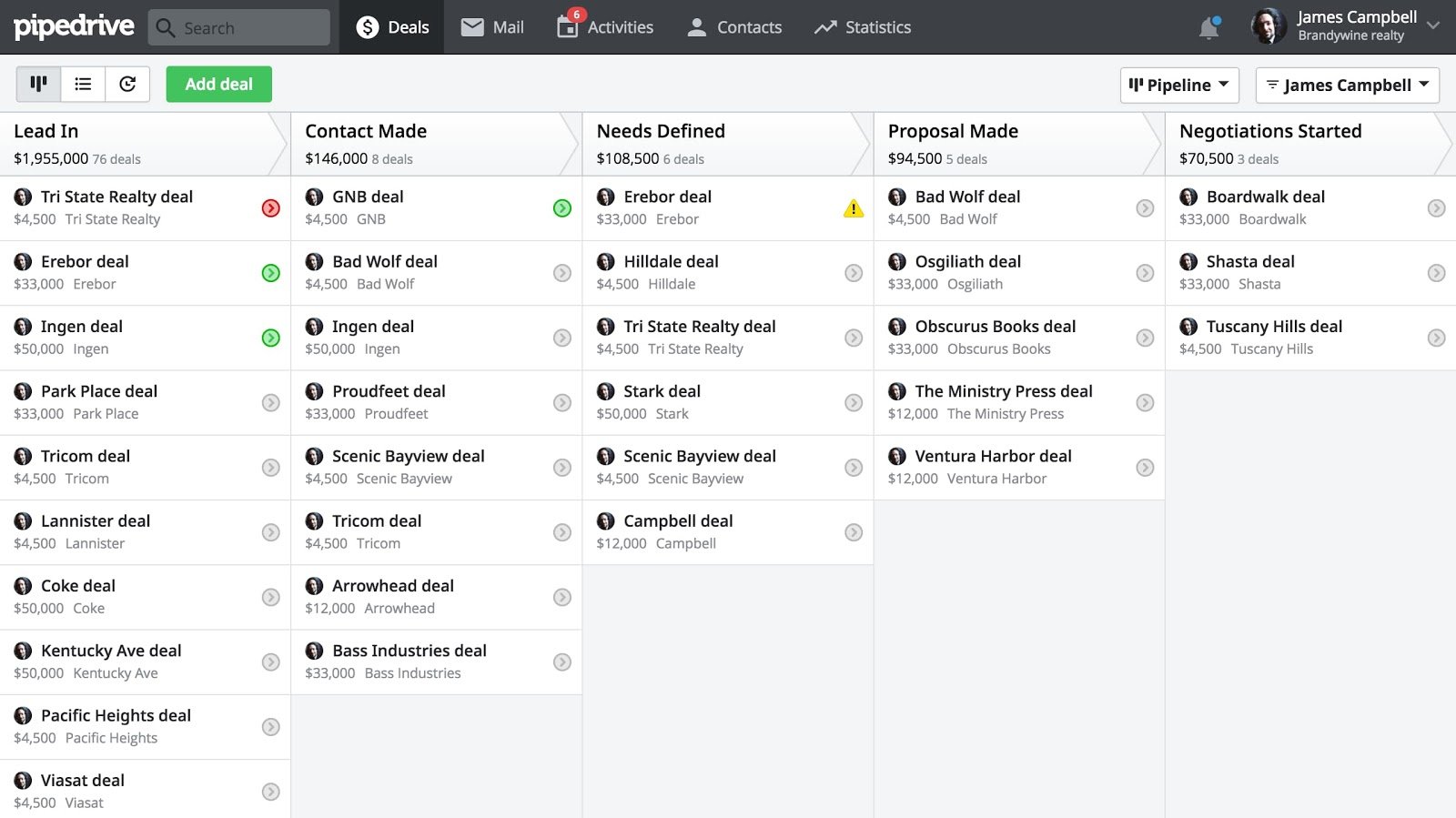 Zoho CRM allows you to set up real-time notifications to be in the know any time a lead or customer interacts with your business. The real-time reports and insights ensure you can have up-to-date data at your fingertips no matter your location.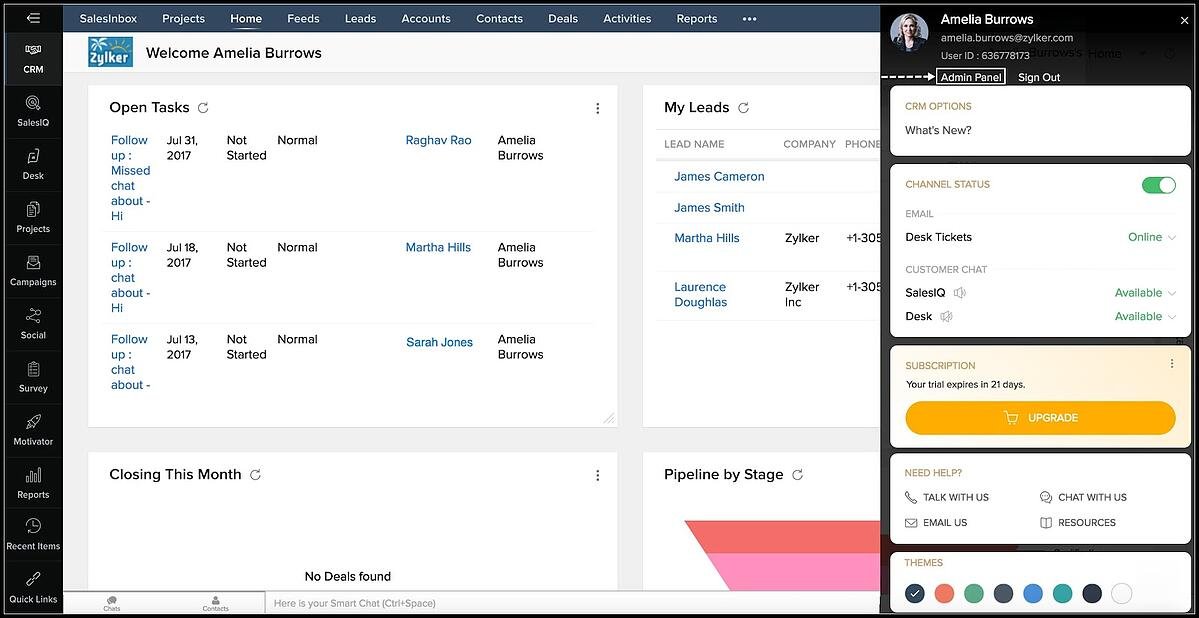 What Survey Booker customers say...
I can't remember how we managed without the system doing all these tasks. 
It's really changed the way we operate for the better and has become an integral part of our online offering
What used to take me 30 minutes or so per instruction (emailing quotes, taking instructions, typing terms, invoicing) now takes 5 minutes tops!